Please Mark Your Calendar For "Giving Tuesday," December 3, 2019
GlobalGiving has allocated up to $500,000 in matching funds, which is only available for that 24-hour period! Please Save the Date!
WHAT DOES THAT MEAN FOR SUGAR'S GIFT™?
It means that for every gift we receive on Tuesday, December 3rd, YOUR GENEROUS DONATION will be INCREASED by helping us get grab more of those available matching funds. All donations for any amount up to $1,000 per donor will count towards getting us our portion of the matching funds! Plus, there are BONUSES for organizations who reach certain levels. We NEED all of it! Our goal is to reach $10,000 on Giving Tuesday – so please HELP US, by telling all your family and friends in your Network on Facebook or any other social media venues to PLEASE donate to Sugar's Gift on December 3rd by donating through our GlobalGiving site. CLICK HERE TO DONATE!
We're Growing in leaps and bounds!
We've got so much Great News to share about Sugar's Gift ™ and we've been leaving Sugar's Paw Prints all across the country in the last two months!
The Sugar's Gift™ trip to TX, AZ, CA NV and CO (and all states in between!), took many weeks to complete, but we accomplished even more than we ever dreamed possible, since the beginning of September.
We now have Five Active Sugar's Gift™PawPrints nationwide!
Sarasota/Manatee Counties FL

Ft. Collins, CO and partnering with Colorado State University Veterinary Teaching School with Argus Foundation

Jupiter, FL and Palm Beach County

Las Vegas, NV and Clark County

Vacaville, CA and Solano County
And… Our Network is slated to grow even more in 2020. We'll be branching out to these other great cities in the coming year!
Sugar's Gift™ NEW PawPrints on the Horizon:
Atlanta, GA

Austin, TX

Chicago, IL

Dallas, TX

Nashville, TN

Phoenix, AZ

UC Davis Veterinary School, CA – is interested and we are discussing options to work together in the coming year.

Other chapters will naturally expand through the Veterinary College networks throughout the country and several are committing to help us with the cause!
And, that is great news because we want to give you some terrific updates on Sugar's Gift™ that have happened recently. We are going to need more help from you, your friends and other supporters to whom you can spread the word. When we say every dollar counts…..EVERY DOLLAR COUNTS.
A HUGE THANK YOU TO OUR VOLUNTEERS!
Please welcome Yi Fei (pronounced Yee – Fay). In order to assist some of our pet owners through what we all know is a very difficult time, Yi Fei will be here to support you with Grief Counseling. She will be working directly with Chava and Melissa P. in Las Vegas, and is committed to supporting all of the pet owners in any of our locations around the country, to help them to help their pets gracefully transition. Her devotion to your pet's needs is an amazing gift she is so generous to share.
A Big Thank You to Arlene K. for her introduction to Dr. Rodney P. at Colorado State University, and his introduction to Gail B. at the Argus Institute at CSU. Argus' mission is "Honoring the human-animal bond by providing compassionate support and advocacy for people who care for animals." Their services, along with their student-run Pet Hospice Program is a natural tie-in with Sugar's Gift™. What wonderful services we can provide together to the pet owners and their Little Angels in CO! And, Gail's and Dr. Page's introductions to Dr. Kathy C. who is such a wonderful vet and has some really innovative ideas for pets, the pet owners and the end-of-life process. What an exciting opportunity for all of us and a terrific area for us to be in!
We can never thank Kelly E. enough for all she's doing for the cause. Even amidst the power outages and the wildfires plaguing California, she is still spreading the word and looking for funding, new vets and volunteers to help us.
And, back in Bradenton, thank you to Gayle W., Deb S., and Andi B., all of whom are working so hard to give us the infrastructure, becoming ambassadors and helping with our marketing…what true Angels to us! And, then there is Eva W. who spreads the word and hands out brochures everywhere she goes, in addition to making introductions for us all over the world, including to Alden H. in LA who is working hard to get our message out to his network. Kristina E. is always helping with marketing website, brochure suggestions and she'll be instrumental in the book we are compiling with your babies' stories. Please don't forget to write the story of your sweet Little Angel whom we helped cross the Bridge....
We've got so much good news to share and can't wait to tell you more about all the amazing people we've encountered on our journey and the roles that they'll all be playing in the future.
NEW VETERINARIANS AND COMMUNITY FOUNDATIONS
Be sure to welcome our newest veterinarian in Jupiter, FL. Dr. Dack, and his office Manager, Darla at the Animal Health Clinic. A great big thank you for your service and for joining the Sugar's Gift™ family. Susan S. in Jupiter will be our point person as we get everything in place for a full-service location. We also have a new crematory out of Miami for the East Coast – The Pet Loss Center and Alyssa S. have made us very welcome.
And, where would we be in Bradenton/Sarasota without our special Dr. Wendy E.? She is always our go-to vet and will drop,everything (it seems) to help our Little Angels. We couldn't do or without her and her great staff, Brooke and Tracy!
We also met some wonderful people at the Community Foundations in our new service areas. We want to give a big Thank You to the Solano Community Foundation in Northern CA for embracing us with open arms, literally, when we visited them last month. They helped pave the way to reach Nevada Community Foundation, and we are grateful for their help in attaining grants and additional funding. We haven't been to a few of the Community Foundations in the areas where we began in October, but we will be in contact with them in the next month.
OUR PET OWNERS, OUR MESSAGE…AND MORE MATCHING FUNDS!
Our new website is getting a Face Lift at the moment, but in a few months we'll be launching some new programs that will benefit everyone.. so stay tuned!
All across the country when we shared what Sugar's Gift™ is all about, no one ever mentioned the word bittersweet. Most people described our services as, "Bringing lasting peace to pets and their owners after a life full of love." We offer a life-changing experience...our services extend far beyond the time and scope of the services we provide for you and your pet. We are here as a resource, an ear or a shoulder to cry on, an organization that will always be here for you and your furbabies. Some of our pet owners have described our client care service as unsurpassed. Read some of our testimonials here.
And if that's not exciting enough, Global Giving is still matching your Monthly Donations (as long as you commit to a minimum of 4 consecutive months) by 100% for up to $200 per month! Click here to go to the Monthly Donation Tab Page. Just think of how many families and pets you'll be helping! We're incredibly grateful for all the people who have done that already, and we thank you for your generosity! For those anonymous donors, we can't thank you enough. Your contributions will help ensure that we can continue our mission to help as may Beautiful Souls cross the Rainbow Bridge from home, in their peaceful and loving environment. If you have made a contribution in the past, now is time to consider an annual Gift to honor your beloved pet at the Rainbow Bridge.
LIKE OUR FACEBOOK PAGE AND FOLLOW US ON INSTAGRAM!
We want to build our Facebook Likes: www.facebook.com/sugarsgift. We have a goal of 1,500 likes by the end of 2019. We'll make sure you're the first to know all the good news we have for you. And, although we aren't as up on Instagram, we are looking for volunteers to help with that because we need to build our followers there, so please follow us and spread the word. Please contact us if you can provide any service to help with our cause. www.instagram.com/sugarsgift.
OUR MISSION – WHY WE DO WHAT WE DO
We at Sugar's Gift™ do not charge for any of our services to help your terminally ill baby. Why? Our mission from the beginning has been all about the Little Ones, not about how much money someone has. We don't charge you on a sliding scale. We don't charge you based on your income. We believe this: Every one of you who has a terminally ill pet has something in common with all of us: the love for our pets, our companions, our Little Angels and the need to have them pass in the most comfortable surroundings. That is something sacred to us. We share that love and respect you for that love, as well. That is why we do not charge you for our services. It is the last Gift you can give your baby, and it is Sugar's Gift to both of you.
USING YOUR DONATIONS WISELY
Since our last report, we have helped a lot of Little Angels cross the Rainbow Bridge with dignity, from home. Click here to see some of their BEAUTIFUL stories. Often, it takes time to come around to be able to celebrate the life of our beloved pets, so we honor the families that wish to postpone posting the tributes and the stories, but we continue to encourage you to share these tributes to and with the ones we love. We honor your choices and will work within your timeframe. Our overhead rate is at 2% currently, and our goal is not to let it increase over 5%. If you provide services or products and wish to donate those as a charitable donation, call us and we can discuss your options.

For those of you whose pet we've already helped cross the Rainbow Bridge from home, we'd love to have a story about your baby's life. We'd love to know how you found them, their happy times with you, what they were like, and how Sugar's Gift™ helped you and your Little Angel at your time of need. It may seem difficult to put it into words, but most everyone who's done so already, has shared how great it was to keep those memories alive and the therapeutic effect it had on them and their families. Memories are what we carry in our hearts today, and your little loves live right there until we meet them at the Bridge again….
WHAT WE NEED NOW FROM YOU
We've been busy making great use of your generous donations, but we seriously need more. Please tell others about us. Our goal is to help one pet per day cross over the Rainbow Bridge with comfort, dignity and peace. It costs us approximately $1,000 to help one pet. We have a lofty goal on this campaign FOR GIVING TUESDAY OF $10,000. With that, not only can we get matching funds, but we can get bonus money! Now, that doesn't all have to be in large chunks! Every amount matters! Small or large, please click and help us with our expansion. With $10,000, we can help 10 pets cross over the Rainbow Bridge from home. Again, if you know of corporations that may be able to help us, please let us know, or have them call us. We need help, we need you, and we can do this.....together! Plus, we could get a nice match from Global Giving which will make those dollars stretch even further. If you would like your gift restricted to a certain location, just let us know and we'll set it aside for those babies, specifically. SO SAVE THE DATE.....DEC 3RD!
If you work for or with a Corporation or Foundation, let us know. We would love to talk with them to form a partnership and help the Little Angels together. It would also help to know if they match employees' donations. (We are happy to speak with your Human Resources Department, if you would like us to inquire about this for you?
REMEMBER….
Sugar's Gift™ is the only non-profit, 501(c)(3) organization in the country whose mission is to help terminally ill pets cross over the Rainbow Bridge from home with comfort, dignity and peace.
Please give generously.....monthly, annually, whatever suits your budget. All the other Little Angels need us....and we need you. Thank you.
We apologize, in advance, if you receive a duplicate of this report. We are sending this through our email server, too, so you may get 2 of the same reports. Just simply forward one to someone you feel would like to read it! Thank you.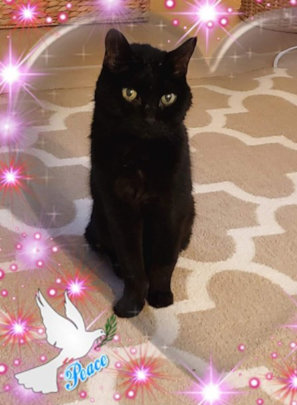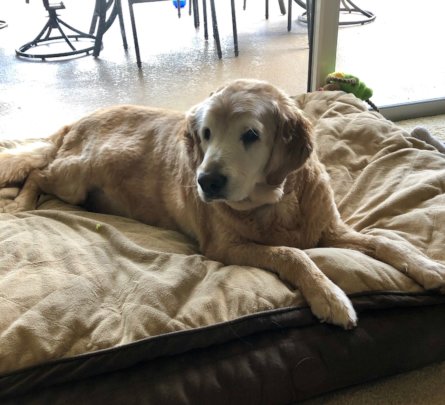 Links: