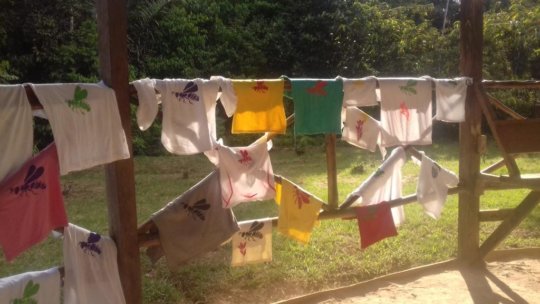 Every time we run a beekeeper training workshop with the Maijuna we always try to do something totally different and unexpected. During our last workshop, we not only taught skills that are critical to improving how the Maijuna manage their stingless beehives but we also had fun by painting shirts with bee designs (pictured here). The Maijuna beekeepers take great pride in their bees and the knowledge that they are learning, and what better way to show that off than by wearing a bee shirt!
During this last weeklong visit to the community, we did more serious work as well. For example, we tested each of the beekeepers theoretical and practical knowledge of beekeeping to date by administering an exam and doing a thorough review of each of their hives. The results of the exam were incredibly encouraging as 75% of the beekeepers met the minimum level of knowledge expected and the management of their hives continues to improve. One of our star Maijuna beekeepers is Duglas (pictured below); he passed his exam with flying colors and his three hives are well-managed and thriving.
Duglas and his family have high hopes for the future with the goal of having over two dozen hives themselves. This would mean a steady stream of sustainable income from honey and other hive products, ultimately boosting his family's quality of life. Providing a hive of native stingless bees to Duglas or another Maijuna family costs just $50 and is only possible because of the generosity of supporters like you. Thanks so much for your continued support, we couldn't do it without you!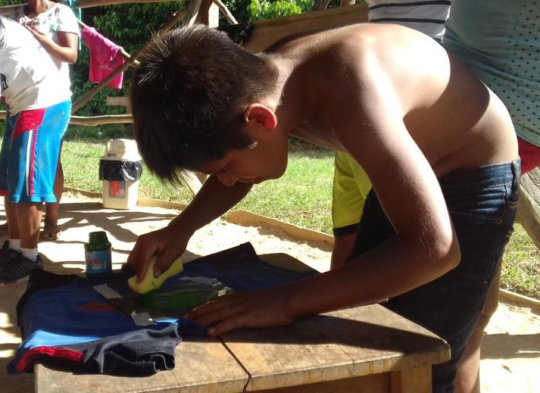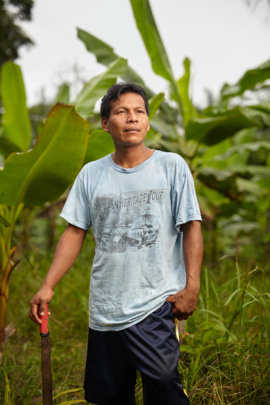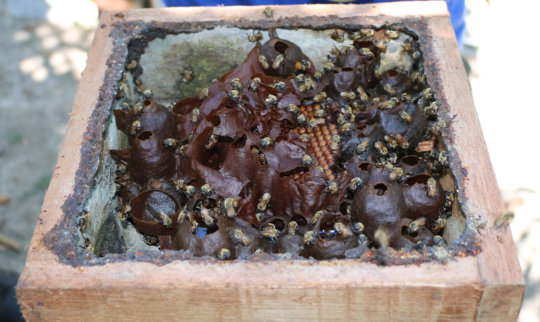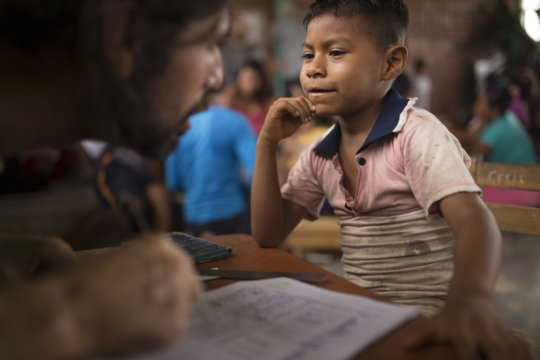 Jorge, pictured here, is one of the youngest Maijuna beekeepers that we are training. What he lacks in age, he and the other boys and girls involved make up with excitement. In fact, they have been so excited to learn about stingless bees and beekeeping that the Maijuna teachers have asked us to incorporate lessons into the school curriculum (see photo below of school lessons), which we have wholeheartedly embraced. However, we aren't only teaching the children about bees, we are also using the opportunity to teach more broadly about the principles of sustainability and the importance of a healthy environment.
Working with Jorge, as well as other children and their families, is part of a long-term commitment that we have made to teaching stingless beekeeping as a tool for sustainable development in Maijuna communities. Things are starting to pay off as Jorge's family now has 3 stingless beehives (see photos below of one of their hives) and big plans for many more in the future. Each stingless beehive, and the honey that they produce, will help to boost the income of Jorge's family which is critical since they currently earn less than $2 per day. Jorge's parents will be able to use this added income to help pay for his school supplies, health care, clothes and other basic necessities that all people deserve. In short, through your generous donations you are helping Jorge and his family create a better future for themselves through stingless beekeeping!
A week-long beekeeping workshop in Jorge's community costs $1,000 and is only possible because of the support of special individuals like you. We are in it for the long haul with the Maijuna and we hope that you are too! Thanks so much for your continued support and we promise that we will continue to keep you updated as this project progresses!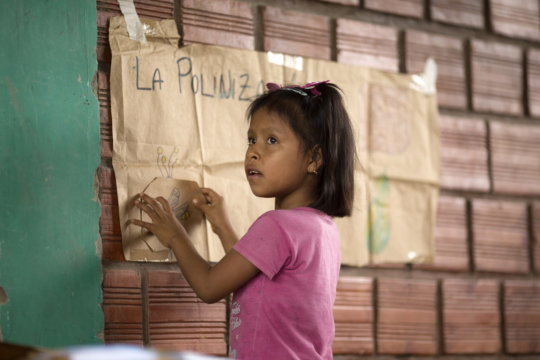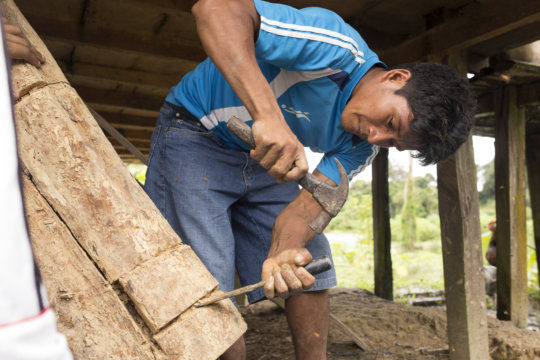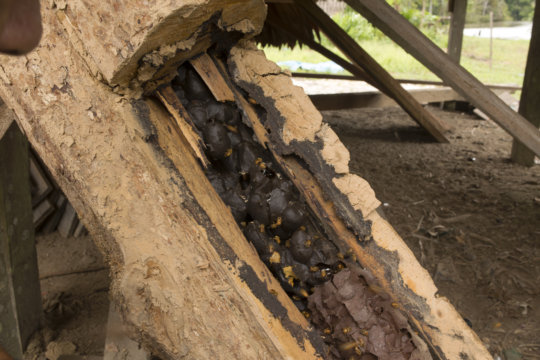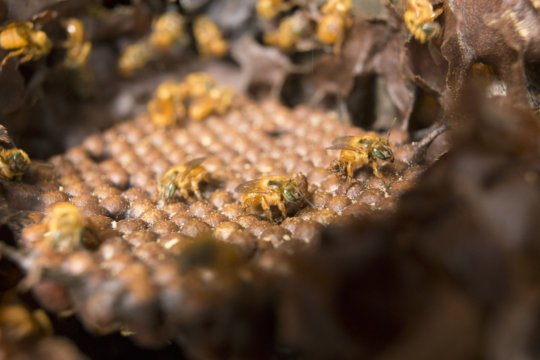 WARNING: Javascript is currently disabled or is not available in your browser. GlobalGiving makes extensive use of Javascript and will not function properly with Javascript disabled.
Please enable Javascript
and refresh this page.