Over the last few months our office has been a hub of activity as local Guatemalan women take part in nutrition and cooking classes on chaya.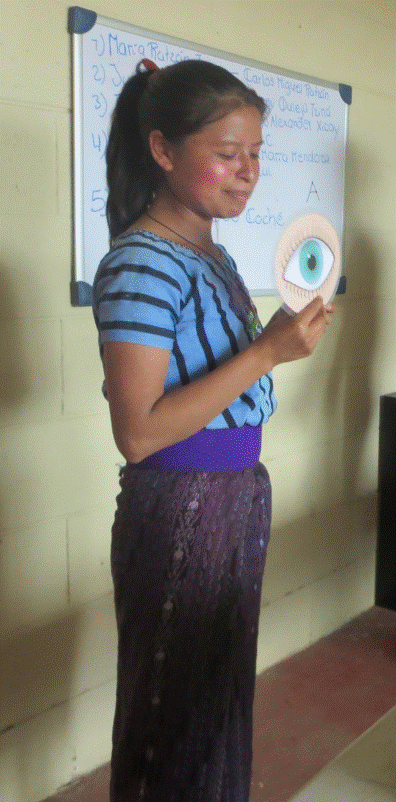 These fun, informative nutrition classes are being taught by students graduating from high school this year, who have specialized in education.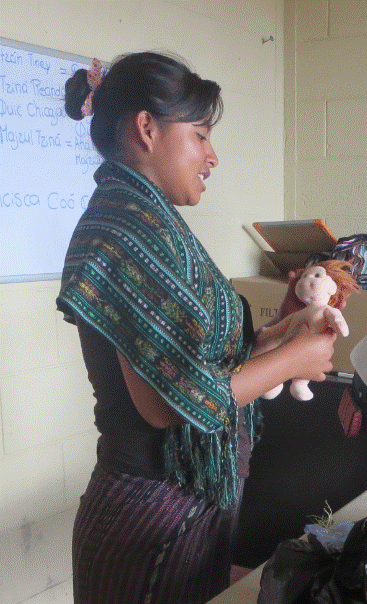 By teaching these 4 young ladies about nutrition we are not only training excellent instructors: they can then go on to apply for home economics positions at local middle schools thus expanding the project.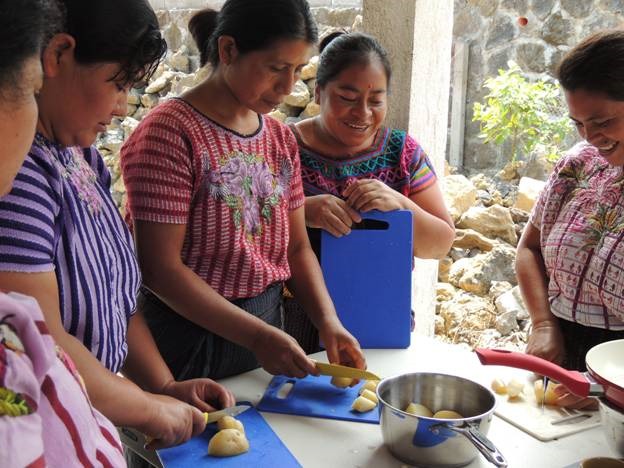 In the last few months over 40 families have participated in the chaya nutrition classes and prepared 3 different chaya menu items. Most of the women wanted to know when the next classes will be as they really enjoyed the experience.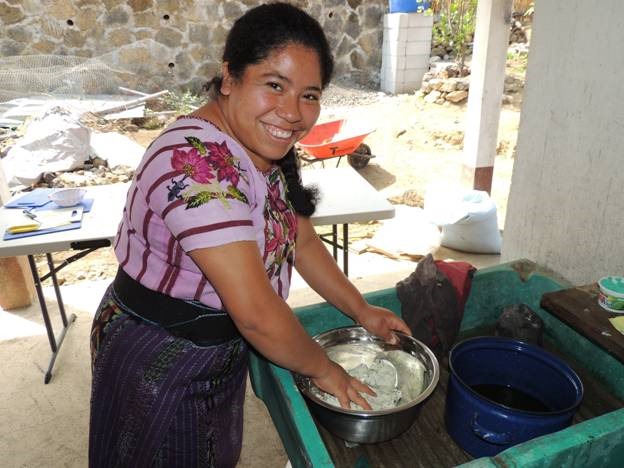 Here is a mom adding chaya to maize, a staple in this area. Adding chaya to tortillas greatly increases the levels of protein, iron, calcium ,Vitamins A, B and C in the diet.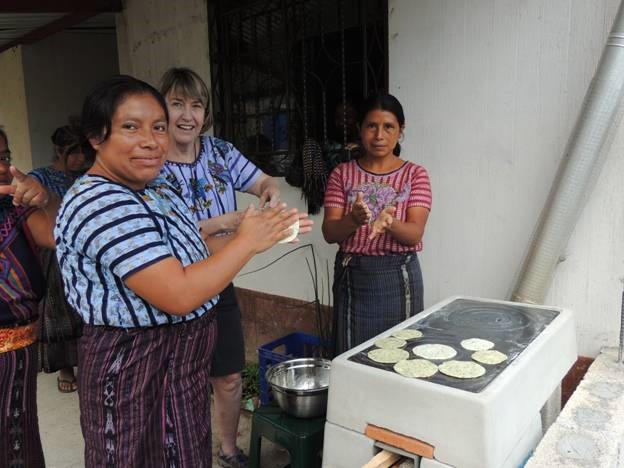 The new outdoor cooking area is amazing and allows more women to participate.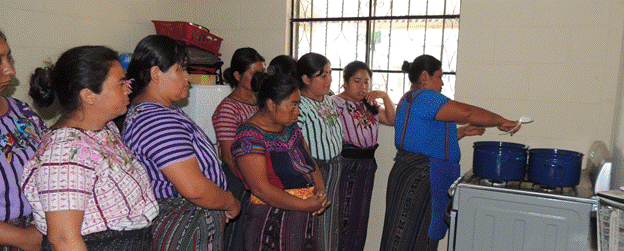 Here is our cooking coordinator, Maria, working in the indoor cooking area. She is demonstrating rice and potato dishes with chaya. Several month ago Maria could only speak Tzu'tujil. She is now learning to speak Spanish and to read. This program has given her the motivation.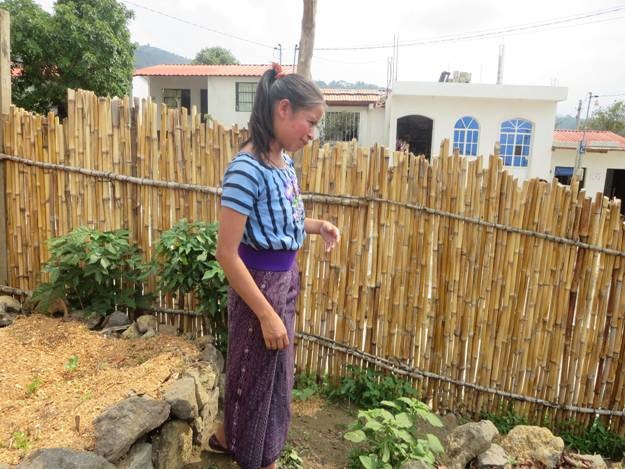 Chaya is a plant native to Mexico that is highly nutritious, tasty and can grow in the poor soil conditions in the village. Here Concepcion is showing the women chaya growing in our garden and explaining how to care for and propagate the plant.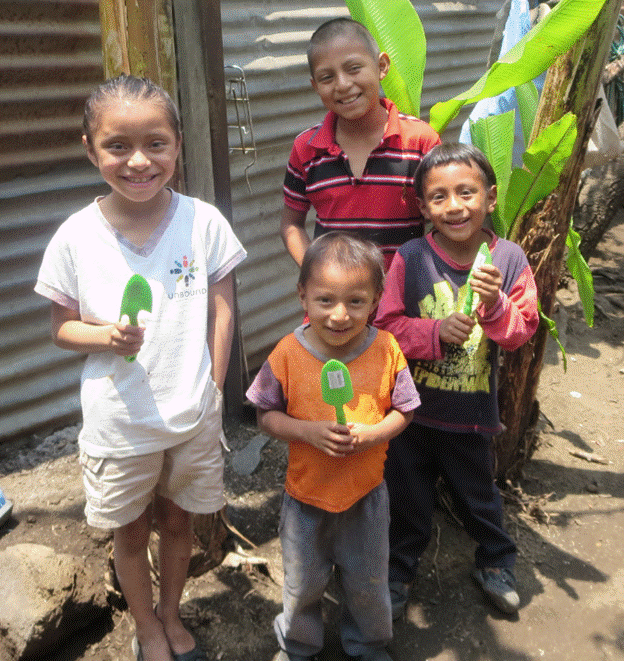 Another aspect of the program is family gardens. These children are from a family that took the chaya course. The banana plants in the background are from Aldea Maya's elementary school nutrition/garden program.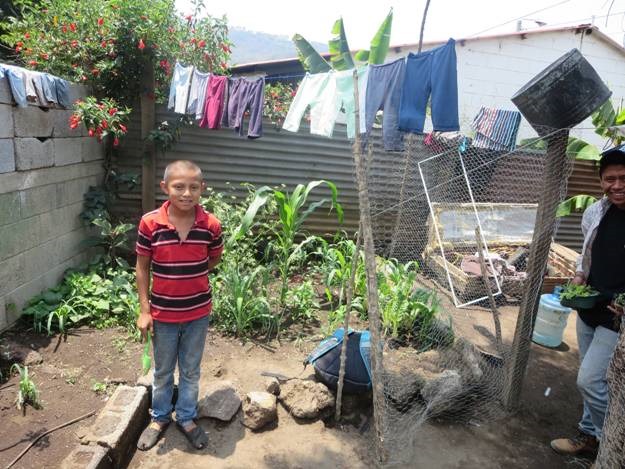 This new garden will soon be helping to feed this family of 10.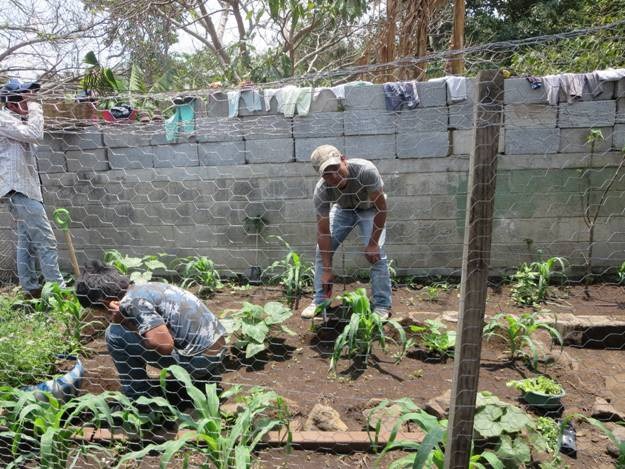 We now have 2 garden employees monitoring projects and teaching classes.
Our partnership with Global Giving and generous donors like yourselves has enabled Aldea Maya to greatly expand its programs and should have a lasting, positive impact on the community of Chuk Muk.