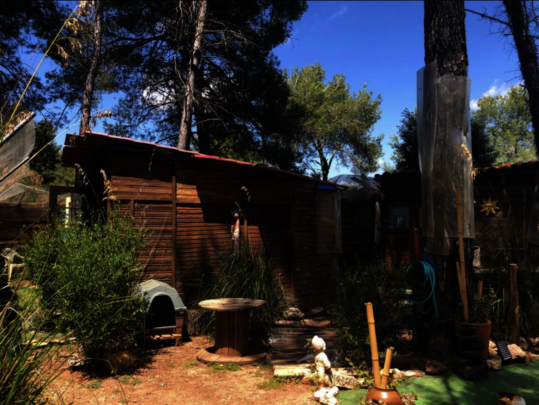 Hello Friends,
When we moved the cat shelter to its current location just over 4 years ago, the very first house we built was for our cats with FelV. For those of you who don' t know, FelV stands for feline leukemia, it's a virus that weakens the cat's immune system which can lead to various diseases and eventually death. It's contagious from cat to cat so it's important that all cats are tested upon arrive at the shelter and those who are positive must be kept separate.
During the move we had a very limited amount of time to build some shelters and move 150+ cats so the original house we built was actually made out of scraps of wood. Over time it has deteriorated, and its foundations were beginning to rot so the time has come to rebuild it.
The old house has already been demolished, new materials have been purchased and building starts next week! The new house will be approximately 350 square feet (32 square meters) with windows for natural light, a wood pellet stove for heat, a loft area, a covered porch and will be fully furnished with lots of shelves and soft comfy beds for our furry friends.
We are really proud and excited about this project. Cats with FelV are not widely accepted at other facilities so they really don't get much of a chance and we are one of the only shelters in the area with a dedicated space for them. On average cats will live for 2 to 3 years once diagnosed and we aim to make that time as comfortable as possible for them.
The house you see in these pictures is the old one and I will be sure to update you all the pictures of the new house as soon as we've completed it. I've also included some pictures of our lovely FelV residents. Enjoy!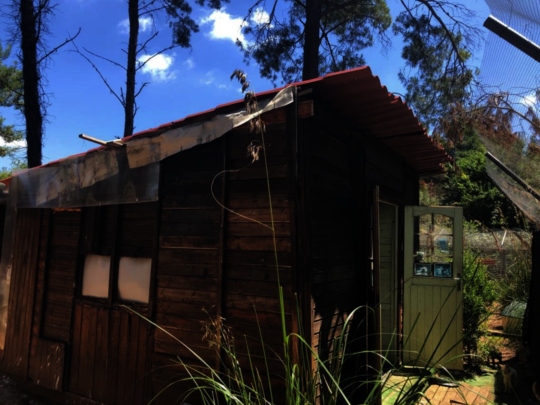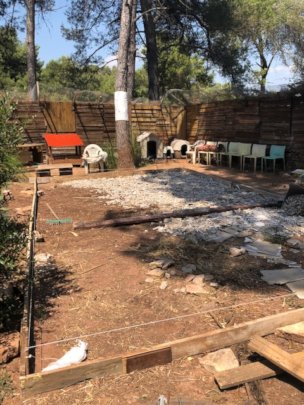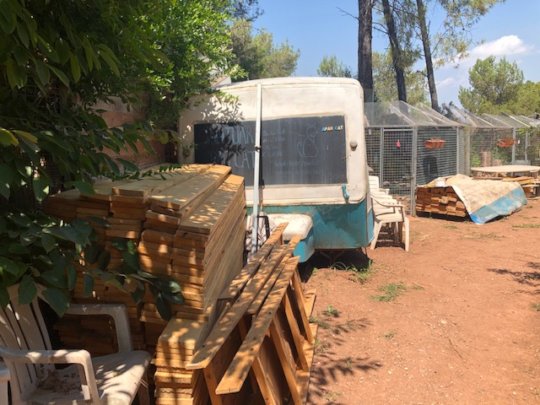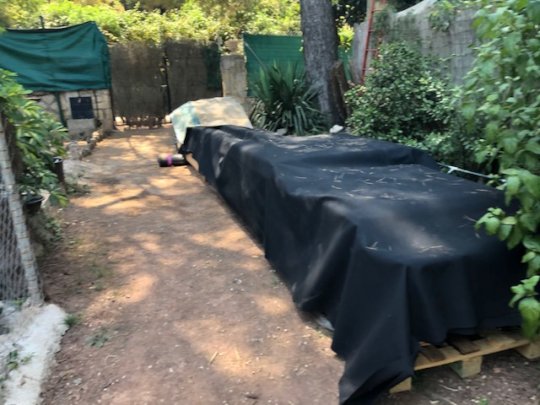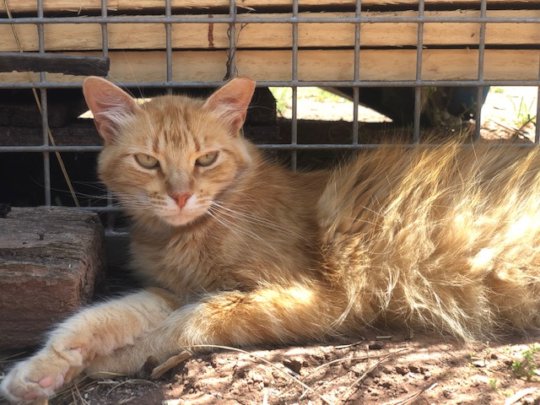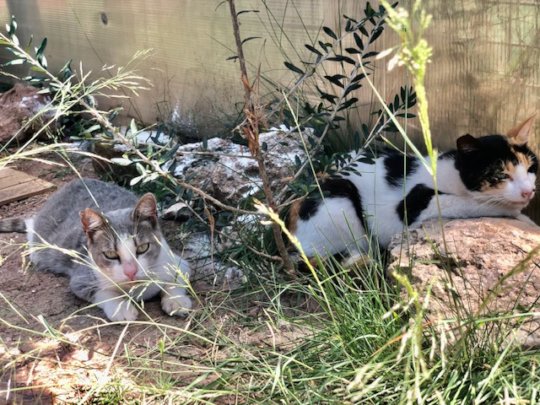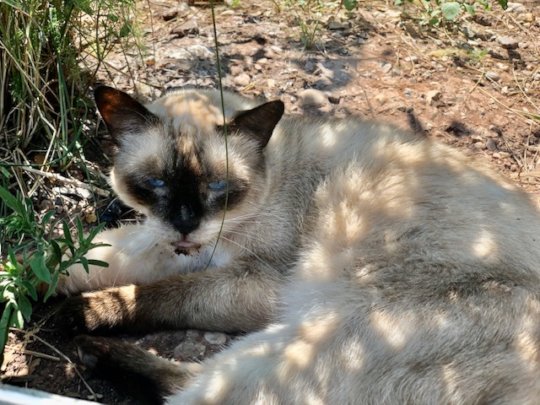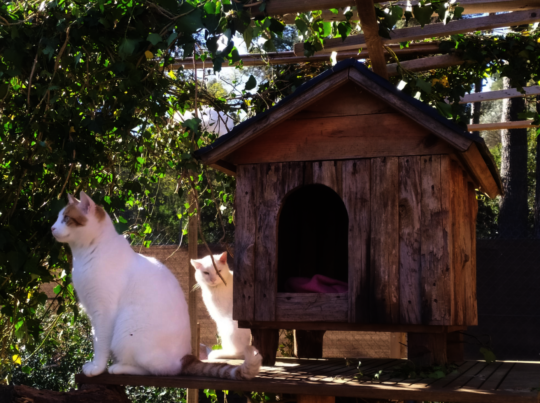 Dear Friends,
We hope you are all healthy and safe during these uncertain times and we're extremely grateful for the donations and support we've received recently. The current situation here in Spain is critical and the government has imposed a nationwide lockdown to slow the spread of COVID-19. This means that many of our volunteers are unable to reach the sanctuary during this time and therefore, we're running on limited resources.
Nonetheless, there are moments in the day when one is completely surrounded by these sweet, loving cats that you can forget for a moment all the chaos and uncertainty the world is experiencing. We have many new projects waiting for us as soon as things go back to normal but in the meantime, we would like to take this opportunity to share some of our favorite pictures from the last couple of months at the sanctuary.
We hope you enjoy them and that they can bring you a moment of peace and love.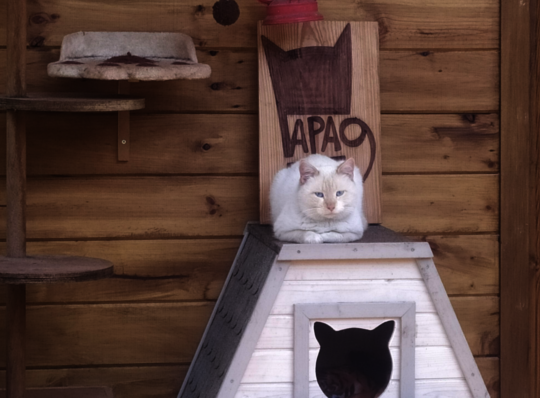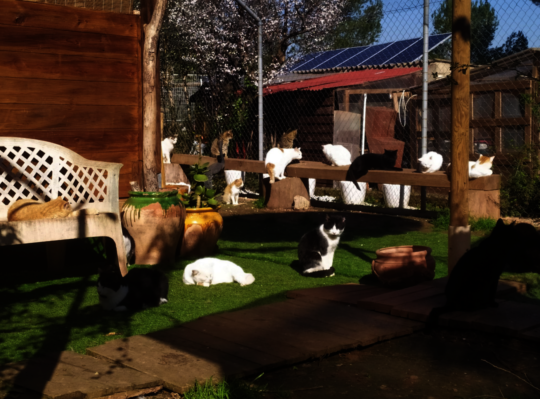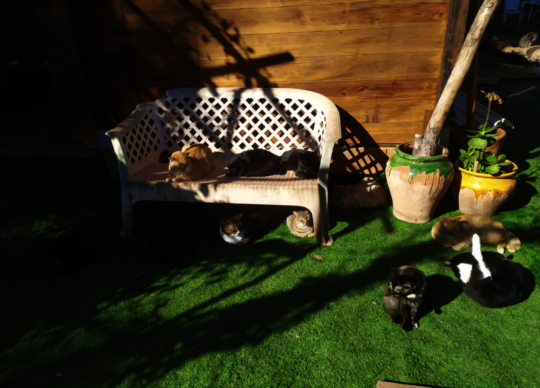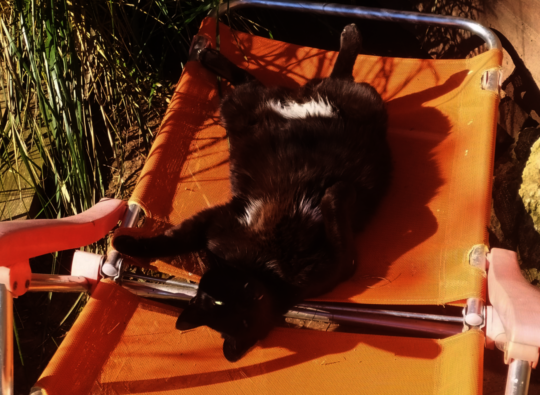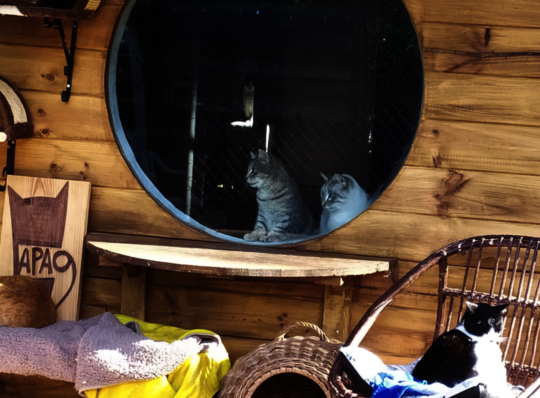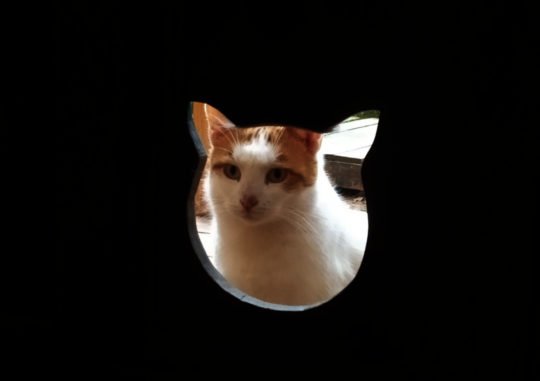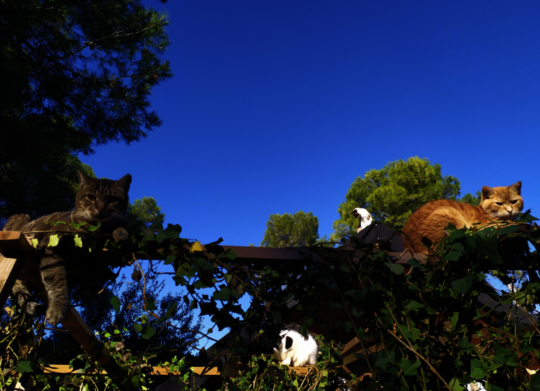 Links: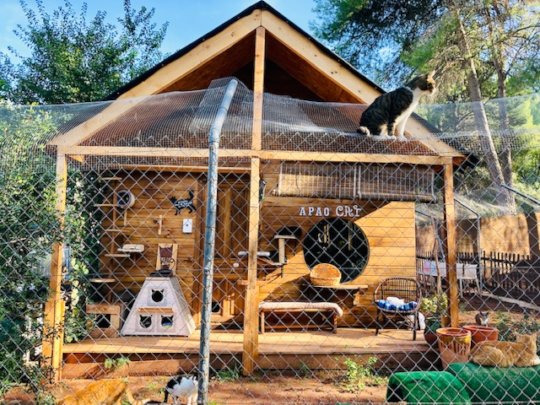 This summer a small group of volunteers got together to build a new house for our beloved cats. Two smaller houses that were in really bad shape were demolished to make room for the brand new 50 square meter wooden house. It consists of a large open concept living area with a spacious loft and plenty of bridges and walkways connecting all areas of the house from high above. It also has a front and back porch and is fully heated with a pellet burning stove heater. The cats were very curious throughout the entire building process and were very pleased with their new accommodations. Sending out a big thank you to everyone who donated to our cause which enabled us to buy all the materials to build the new house, we couldn't have done it without you all!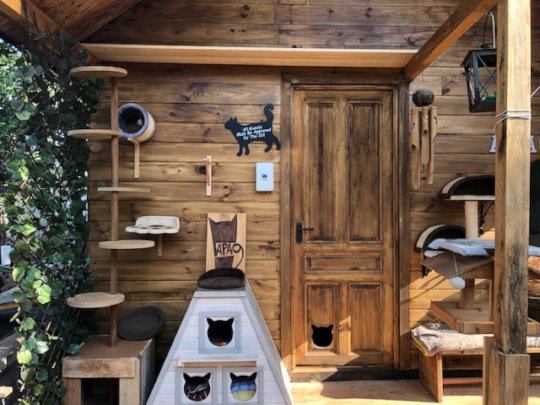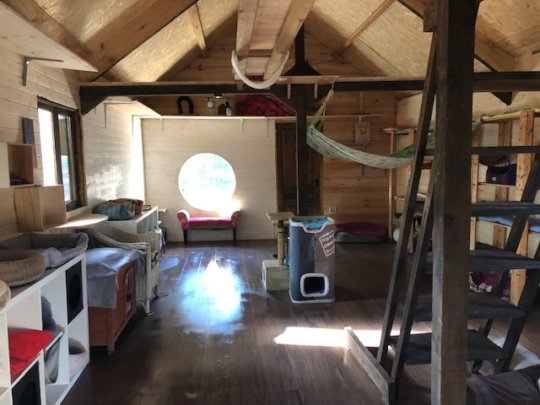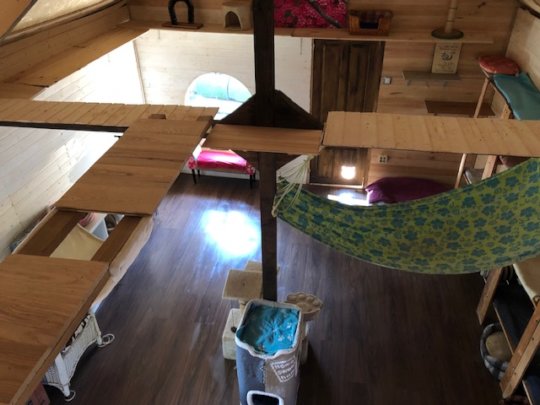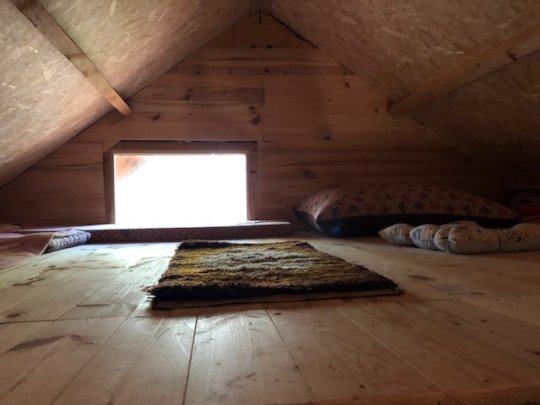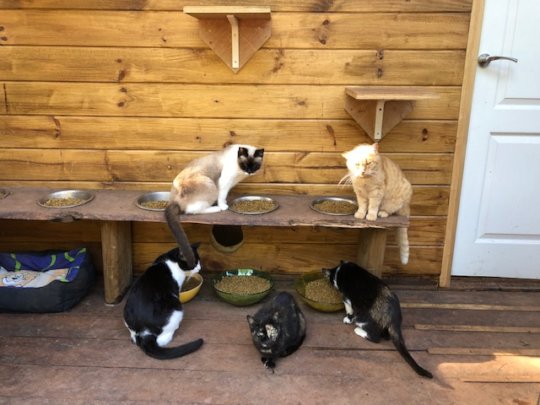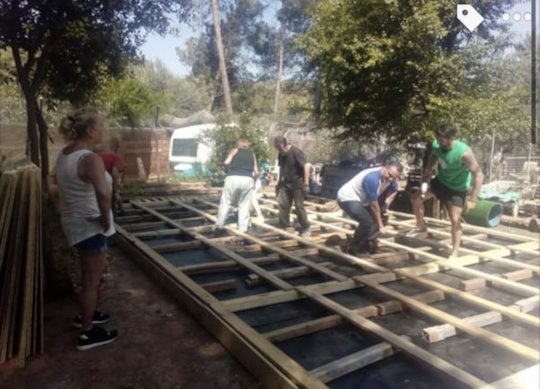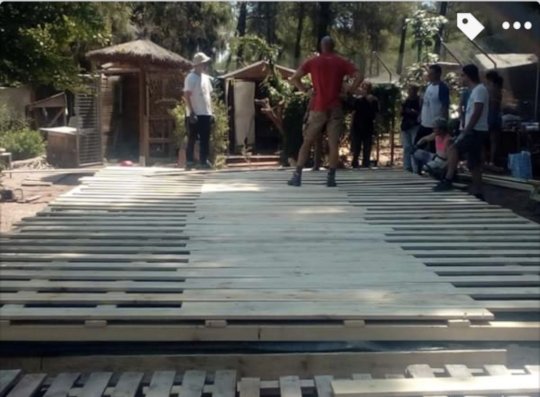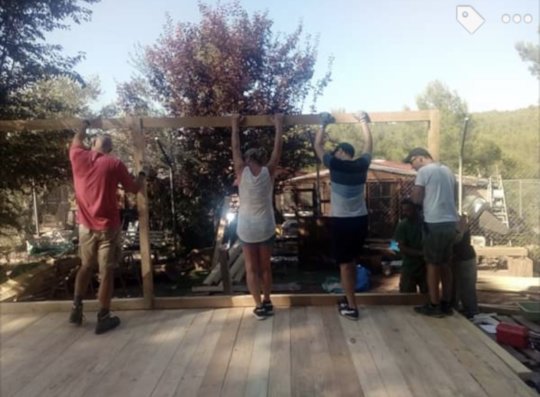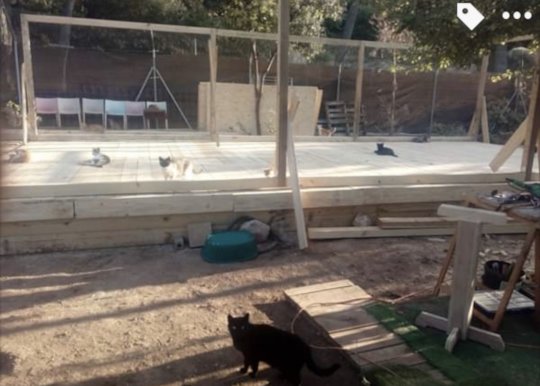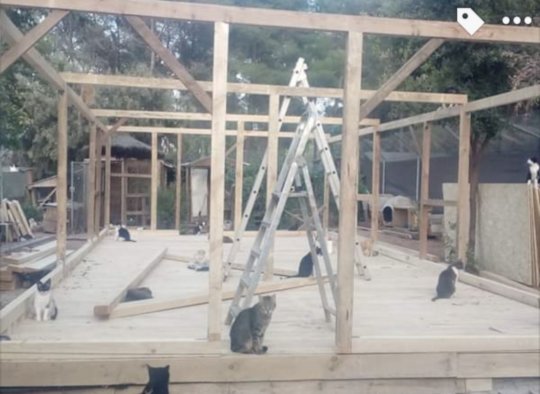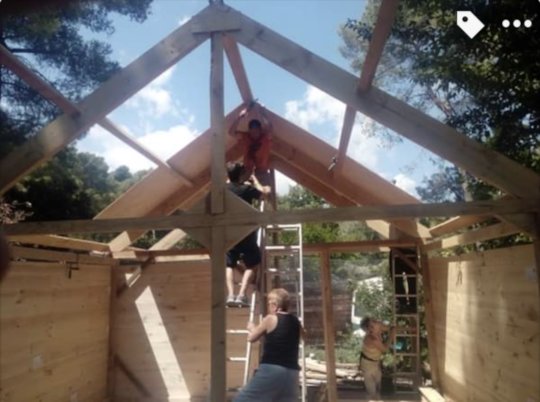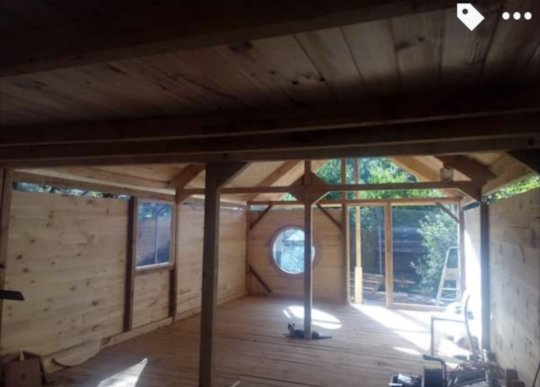 WARNING: Javascript is currently disabled or is not available in your browser. GlobalGiving makes extensive use of Javascript and will not function properly with Javascript disabled.
Please enable Javascript
and refresh this page.