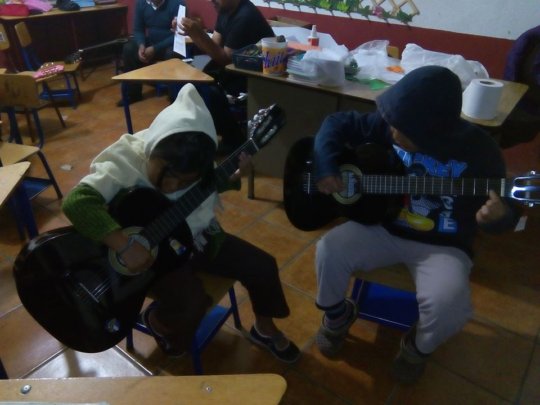 In Guatemala we lived in an armed conflict that lasted 32 years. This war has as consequence, in Guatemalan people, deep wounds that are hard to get rid of, for example, poverty, marked inequalities and discrimination. Those who suffer the most are the children, who are directly reached by these deep problems and as a consequence thousands of them do not have opportunities to study, to live a normal childhood, to live…. simply they do not live as what they are children.
Daniela, a girl who lives in a rural community called San Juan Alotenango, travels every weekend to a village called San Cristóbal El Alto, (which is another rural community), but her main motivation for this trip is "the music". She is learning to play guitar, and as she does not have one of her own, she travels to San Cristóbal on Fridays with the only one purpose to practice as long as its possible to be ready for the night, moment in which other children of the village get together for the rehearsal.
Daniela is just and example, of thousands of children that Sounds for Life has been able to reach through the work that it's been done altogether with communities, public schools and those who are showing interest of having opportunities to change life through music.
WHY THROUGH MUSIC:
Many scientific studies show that music provides an enormous amount of benefits to the development of human beings, especially children and youth. Nowadays we know that music develops important aspects such as language, coordination, different motor skills and the ability to schematize, so valued by all those who understand that an outlined brain is much more efficient.
What Your support has enabled:
The cost for us to give the possibility that a child has, for free, guitar lessons is approximately $ 15.00 per year. This is possible because of the system we use to work with "Volunteers", who are usually people who belong to the same communities or are teachers of the same schools, enabling lower costs and cover a larger number of children. Thanks to your help, today we are attending to 11 CORES where approximately 2,500 students benefit. And still there is a lot to be done...
Music education in Guatemala is disappearing from the education system because there are few openings for specialized teachers in this area, so everyone should make the effort to not continue to deny the "joy of music "to our children.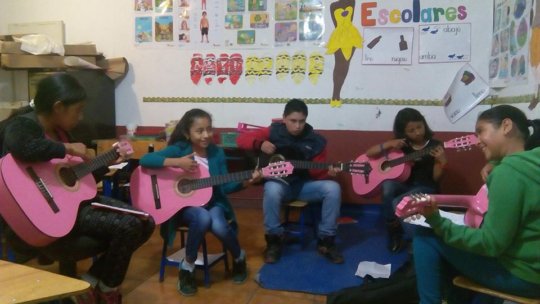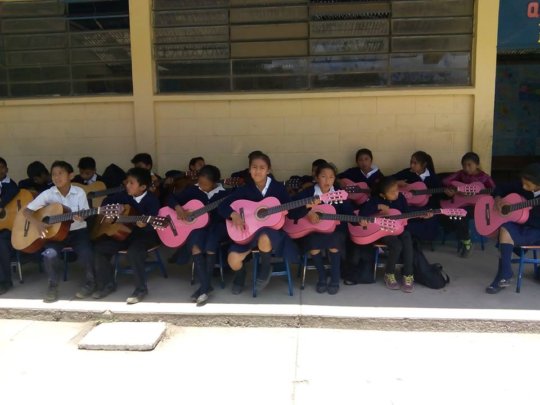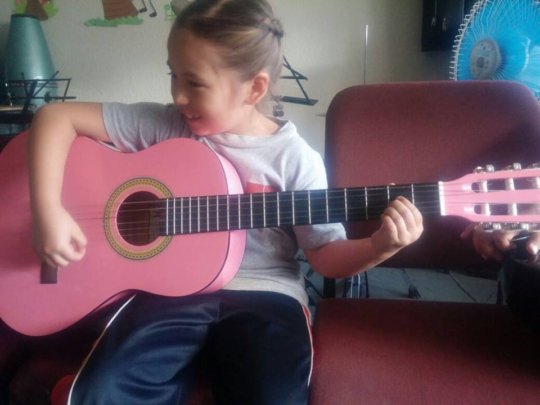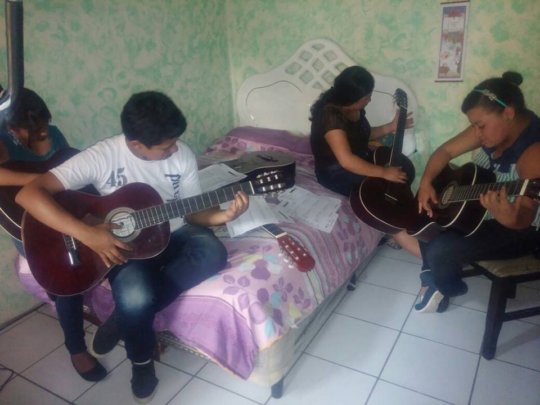 Links: