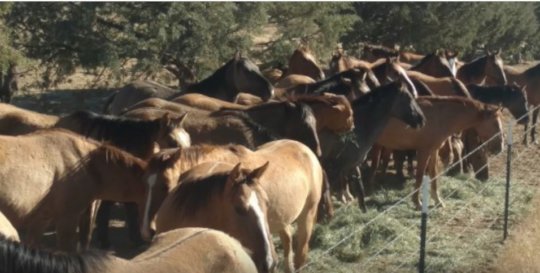 All of us at Return to Freedom's American Wild Horse Sanctuary are grateful, every day, to the caring people who have donated to keep this mission going strong.
Sanctuary
As well as the other important projects necessary to keep this large project in motion, in every other spare minute we are clearing our river edge of brush, and removing the over-growth near our creek beds as a pre-fire control. The recent and tragic California fires underline the necessity of this ongoing task.
From October 8th to the 22nd, our Ranch Manager and another hand transported the rescued Gila herd (from last year's historic rescue) from Bieber, CA to Alturas, CA, using the ranch pick-up and 24-ft stock trailer. They corralled 108 horses—stallions, mares and colts and an older horse, hauling two loads a day to move them. The whole transport, a very big job, was done with no problems and also well under budget. This is important to us, as we are respectful of the funds our loyal donors sacrifice to give. Our thanks to them, and to Jason and Thomas for a job well done! (see the related video, narrated by RTF Founder Neda DeMayo, at the link.)
Our ranch hands also have done maintenance on our 20,000-gallon water cistern. The long California drought requires us to haul water from another location to fill our tanks, so we treat water like gold here at the Sanctuary.
We also began working with our satellite ranch in Los Alamos to initiate a small hay production of approximately 20 acres to cut our hay costs and as a hedge on the availability of good hay, for which there is increasing competition.
On alternate days. two hands from RTF also drove to our San Luis Obispo satellite location to feed hay and check the horses' water. We maintain and oversee 75 animals on this sprawling ranch.
Although we have just a small team to do all this work, they are not only knowledgeable, but fiercely loyal to our Sanctuary residents, consistently going above and beyond the call of duty, making the most of our supporters' donations.
Advocacy
As well as operating the Sanctuary, Return to Freedom continues to lobby lawmakers and government officials in Washington, D.C., and to strengthen grassroots support on behalf of wild horses and burros as well as opposing horse slaughter.
RTF supports the use of safe, proven and humane fertility control, as used at our sanctuary, to move government agencies away from the inhumane, costly and ineffective rounding up and warehousing of wild horses and burros, instead providing them with a secure future on their rightful range.
In September, Return to Freedom's biologist and conservation science program coordinator, Celeste Carlisle, was appointed to the nine-member National Wild Horse and Burro Advisory Board. Carlisle, who manages RTF's fertility control program, will represent advocates on the advisory board. At the board's meeting in October, the board voted 5-2 to support killing healthy wild horses and burros and allow unlimited sales to reach government population targets (with Carlisle and Ginger Kathrens of The Cloud Foundation opposed). Carlisle and Kathrens also opposed permanent sterilization. RTF's Carlisle did succeed in persuading the members of the board to vote 4-3 to say the board prefers "nonlethal management options for population control purposes when possible."
Return to Freedom is also active in a pair of lawsuits, joining other advocacy organizations to file suit to stop the planned unrestricted sale by the Forest Service, without any prohibition against kill buyers, of wild horses captured at Devils Garden Wild Horse Territory in Northern California. RTF has also worked with potential buyers and adopters that want to provide homes for captured horses so that they won't go to slaughter.
RTF has also joined other advocates as interveners in a suit filed by Beaver County, Utah, which would threaten wild horses and tie the hands of those that manage them. The county wants to force the Bureau of Land Management (BLM) to immediately remove "excess" wild horses from the Sulphur Herd Management Area. RTF and the other advocates are seeking to protect the historically and genetically important Sulphur wild horses from removal from their federally designated habitat and, importantly, to preserve BLM's ability to manage the wild horse population on the range by using tools like safe, proven, and humane fertility control vaccines.
We say it often, because it's true, that we can't do any of this work without the help of many caring people. We can't all be in a truck moving wild horses, or in Washington, DC, in the halls of government, but we can all help make their care and protection possible in our own ways.
Thanks from all of us at Return to Freedom's American Wild Horse Sanctuary.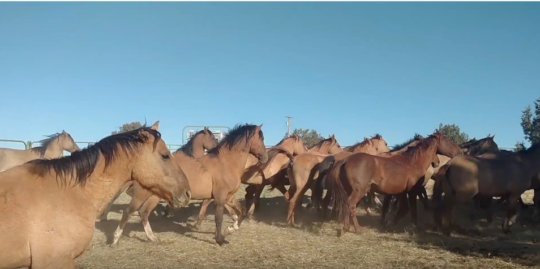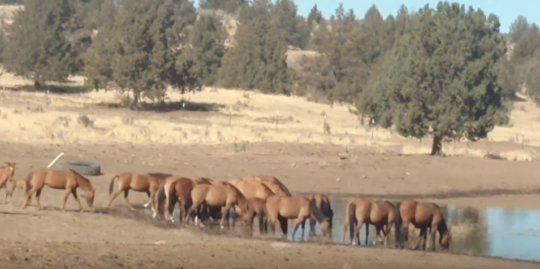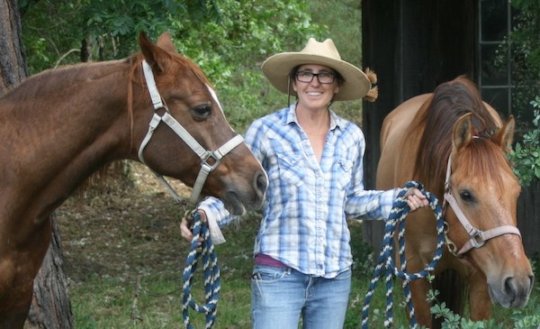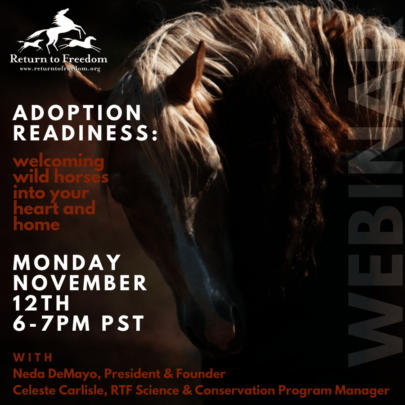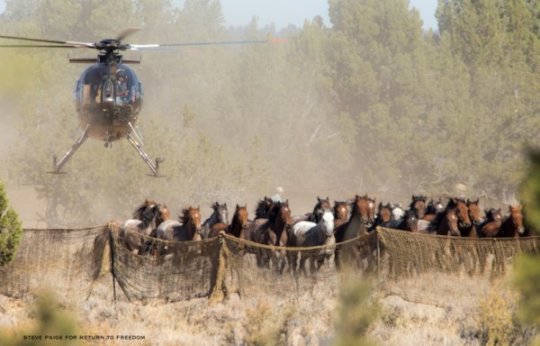 Links: