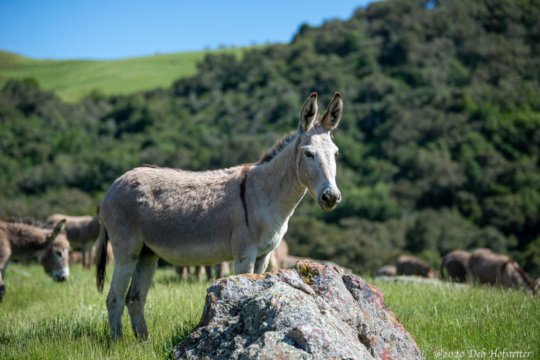 Dear Friends of Return to Freedom,
While the world outside shifts and adjusts, the horses and burros who call RTF their home are none the wiser.
We've had to work harder to find the means to continue their high standard of care without interruption, but because of our loyal supporters, our precious residents haven't lacked a thing.
Although fundraising is slower this year due to the pandemic, we have been able to add a new member to our development team to help with fundraising.
The Ranch—
At our Lompoc headquarters, RTF has added ranch support positions to help fill long-time under-staffed areas. For the ranch, RTF hired one Equine Assistant (assisting the Equine Manager) and one additional Ranch Hand. We still need to hire two more solid ranch hands to pick up some of the schedule.
While in July and August we opened up for private tours and small groups for our Wild Horse Photo Safaris, our program income and participation are still low compared to 2019 due to restrictions. Our scheduled May event to celebrate the 25th birthday of Spirit, the Kiger mustang stallion who was the muse for DreamWorks' 2003 animated film, Spirit: Stallion of the Cimarron, had to be cancelled, and we moved it online with video messages from friends and much more—including an auction! This has helped to reach new people and also recoup some of the loss we have due to most of our programs being shut down. Private meet-and-greets with Spirit were and continue to be popular.
Much of the summer and early fall has been spent clearing brush and trimming trees in a continued effort for fire control. The burros had been moved around the sanctuary to graze ravines and we have cleared an enormous amount of chaparral along the roads to widen buffer zones in case of fire.
Also, a previous adopter had their sanctuary destroyed in the CA fires. With fire sweeping across their property at 95 miles an hour, it was a miracle most all of their animals survived. The horses were hauled off in the nick of time. Fifteen of their adopted horses had to return to RTF/Lompoc for sanctuary, adding to the cost of operations at RTF. We recently launched a Fire and Emergency Fund to help with this ongoing need.
Ongoing daily care for 200 horses, including worming and trimming hooves in the chute, also continued at the Lompoc location.
Callie King has been a regular volunteer to donate her wonderful skills at the sanctuary a few days a week. In addition to helping to evaluate and instruct equine volunteers, she focused on gentling a few of our horses who need special care, so they can be regularly handled safely. She also worked with five Spanish horses rescued last year, who have now been safely adopted out together to an RTF supporter.
Satellites—
RRR Ranch
This past quarter at RTF's far north satellite, home to 65 Gila horses, a lot of work was done on Irrigation and irrigation system repairs, including pouring concrete and fixing broken valves.
Under the supervision of RTF Ranch Manager Jason, 58 tons of hay were cut, baled and stacked in the barn. Four-plus acres of short field of star thistles were removed and cleaned.
During the entire month of July, every three to four days ranchhands set up and/or took down 1,400 -plus feet of temporary fencing in order to rotate the horses for grazing, and took down and set up 1,900 feet of fence to permit grazing of an additional field. The hands also installed 1,600 feet of temporary fence to improve grazing in another field.
Necessary improvements were also made to the chute used to hold horses for medical needs.
Jason also travelled to Healdsburg and hauled seven Choctaw ponies to this ranch to escape the fires. After two weeks there, the horses were hauled to Return to Freedom's Lompoc location.
Our northern satellite ranch had no sunshine for nearly 40 days because of fires and smoke, creating very poor condition for the pastures to grow grass, so we will have to begin to feed hay earlier than last year.
San Luis Obispo
We just started supplemental feeding up at our SLO satellite where we have 24 burros and 84 wild horses.
Advocacy—
Inside and outside of Washington, D.C., Return to Freedom continues to advocate each day to end horse slaughter and for lasting changes in how the Bureau of Land Management and U.S. Forest Service manage wild horses and burros and the rangelands on which they depend.
In July, the House of Representatives approved a Fiscal Year 2021 funding package that included $102.6 million for the BLM's Wild Horse and Burro Program and continued key protections for America's horses.
Faced with an unprecedented push on Capitol Hill for the use of lethal management tools like euthanasia and unrestricted sale (to slaughter) starting in 2017, RTF was part of a years-long effort to provide Congress with a viable science-based, non-lethal alternative that could achieve bipartisan support.
That work helped yield a $21 million finding increase for the program from Congress in FY 2020 and directions from appropriators that BLM needed to pursue a new non-lethal, humane management direction including a significant increase in fertility control. We are pleased to report that the House has maintained the $21 million increase for 2021.
The House bill also:
--continues a prohibition on both the BLM and U.S. Forest Service using taxpayer funding to euthanize or sell without restriction (to slaughter) healthy wild horses and burros;
--bars the U.S. Department of Agriculture from using funds to hire horsemeat inspectors, keeping in place an effective ban on horse slaughter within U.S. borders;
--includes an amendment supported by RTF that requires that BLM utilize $11 million to implement the fertility control vaccine PZP. While the amendment would represent a sizable investment in fertility control, more will be needed.
Also in July, the House passed an infrastructure package that included language RTF lobbied for that would ban transporting horses in double-decker trailers, which even the USDA has labeled inhumane, under any circumstance.
Funding bills from the Senate have yet to move forward.
With the support of thousands of people taking action through our website, RTF continues to advocate for: consistent funding support for, and the implementation of, safe, proven and humane fertility control vaccines, like the longer-lasting PZP-22 as well as PZP, public-private partnerships like darting programs and herd monitoring, and rangeland restoration while strongly opposing surgical sterilization of wild mares and burro jennies and lethal tools like euthanasia or unrestricted sale (to slaughter).
As shown by ongoing BLM and USFS roundups this summer across the West -- few of which have included treating and releasing mares and burro jennies with fertility control that would reduce the call for future roundups -- it is critically important that Congress not only invest in a new direction but provide much-needed oversight of BLM's program.
In September, the National Wild Horse and Burro Advisory Board passed recommendations that included calling for the immediate use of fertility control, holistic planning that takes into account all uses of Herd Management Area, including private livestock, and an outside audit of BLM's decision-making structure.
The recommendations are a marked change from 2016-18, when the board, which typically leans toward livestock interests, recommended BLM kill tens of thousands of wild horses and burros in government holding and sell them without restriction (to slaughter).
The work by RTF and other stakeholders to present Congress with a non-lethal, multi-pronged alternative to BLM's nearly five decades of roundups and warehousing of wild horses helped lay the groundwork for the advisory board's move away from lethal options. RTF biologist Celeste Carlisle, in her second year representing wild horse advocates on the board, has worked hard to build relationships and change the culture of the board.
On the issue of horse slaughter, RTF continues to advocate aggressively for passage of the SAFE Act (H.R. 961 / S. 2006), which would permanently ban horse slaughter in the United States and the export of American horses for slaughter. As of this writing, the bill has earned the backing of 236 cosponsors in the House. Though time for the House and Senate to vote on their versions of the bill is starting to run low, RTF will continue lobbying hard down to the wire.
As we continue to care for hundreds of wild horse and burros at our sanctuary locations, and to advocate for their counterparts still running free on the range, we never forget that it is only the continued support of our like-minded friends that make these good lives and important work possible.
Thank you from the bottom of our hearts,
All of us at RTF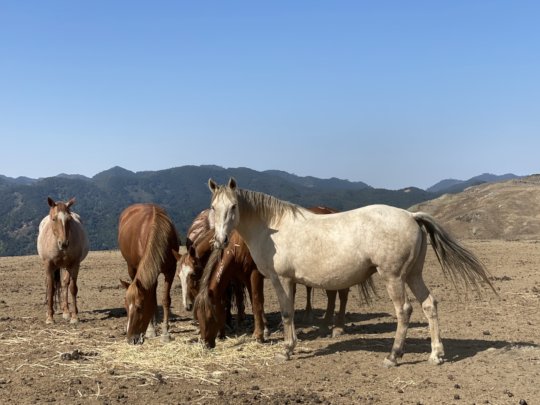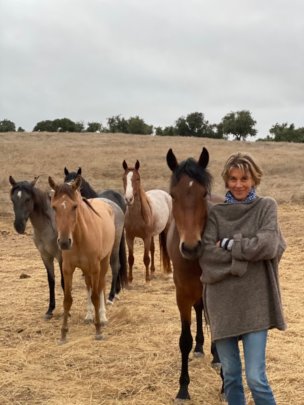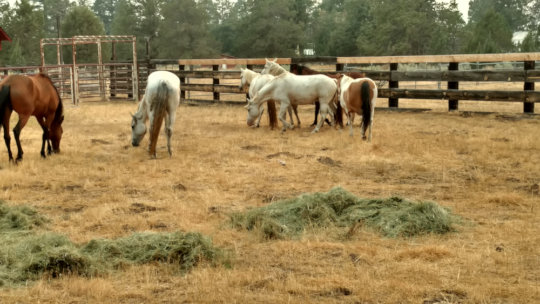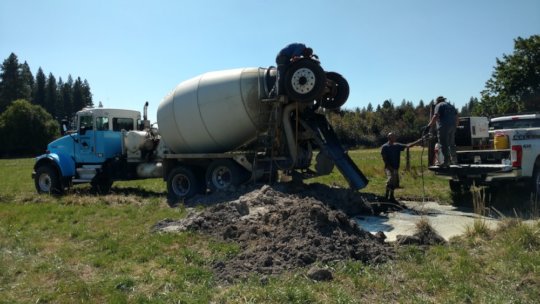 Links: