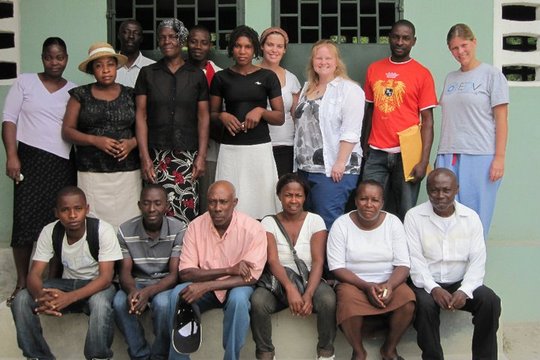 After many months, news about cholera is starting to slow, but that doesn't mean that the need is slowing. We recently visited a community called Fonds De Negres. The area is home to more than 32,000 residents, and people are still dying of cholera.

Or, more precisely, they are dying from a lack of education about cholera prevention.

We met with the mayor who explained that many die simply because their friends and families are too frightened to help them. They believe that if they touch a person with cholera, they too will catch the disease and die.

Yet with proper rehydration, the vast majority of cholera cases are treatable, even outside a hospital. Communities just need to know how to treat cholera and education to break through their fear. What's more, Cholera is 100% preventable.

Fighting cholera is about more than providing IV fluids and doctors: It's about basic education on a grassroots level so that families know to how to protect themselves and their loved ones.
When it comes to cholera, a lack of education kills just as surely as the disease itself.

To address this issue, we'll be supporting cholera trainings in the Fonds De Negres area. But we need your help. We need funds to provide buckets, bleach, soap and pay translators so that those in need have the tools and knowledge they need to protect themselves.

These simple, affordable measures can save lives, so even a small donation makes a big difference. Please do what you can either by donating or spreading the word about the on-going fight to stop cholera.

Thanks so much for all you've already done, and we look forward to working with you in the future.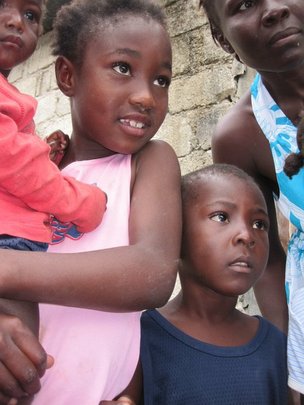 Links: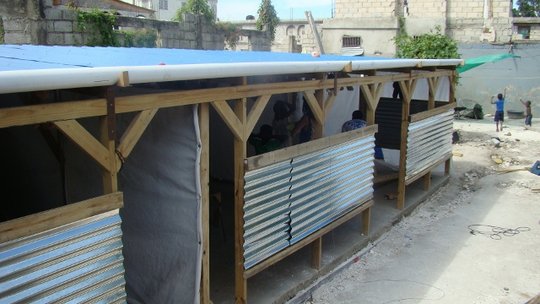 Our push to increase access to education for the children of Port au Prince is off to a flying start. We've recently completed a transitional classroom at the Mix de Sabauth School and will soon be making further improvements to the school's infrastructure.

These classroom builds provide safe space of children to attend school – a critical need in post-earthquake Port au Prince.

In addition to the classroom at Mix de Sabauth, our volunteers have also begun another build at another local school. Together, the classroom construction and school improvements at these two schools will provide a safe place for more than 100 children to attend class. And that's just the beginning.

We've recently also provided our first 25 scholarships to children. Thanks to more than $3,000 which has been donated offline specifically for scholarships we intend to ensure that many more children are in classes over the next several months.

Adding to our excitement for the coming months is the support of Global Giving who nominated this project as project of the month, thereby guaranteeing us a donation of at least $2,400!

Our push to send more children across Port au Prince to school is now also receiving support from PayPal. The company has selected this project as one of only five projects which it will be featuring in a mail out to its more than five million subscribers. We are honoured and humbled by their support, and we'd like to extend a warm thank you from EDV's staff and the kids this project has already helped.

While the support of well-known companies like PayPal is important, it's our individual donors who have allowed us to start building classrooms and providing scholarships before any large companies took notice.

We know that between the inspiring support of individuals like you and the contributions of Global Giving and PayPal we can change the lives of hundreds of children across Port au Prince.

Thanks so much for your support!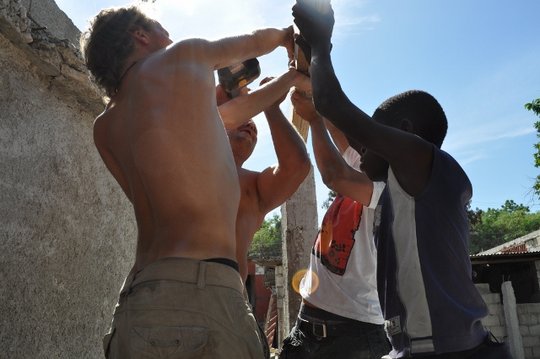 Links: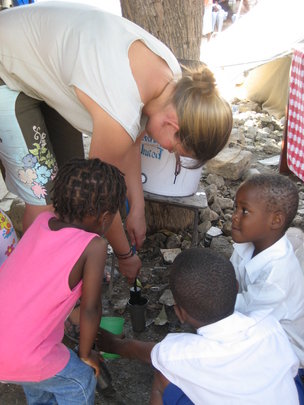 From the minute Britt and I walked into EDV's house/office on January 10, 2011, it was obvious how involved in and on top of their many projects Emma Taylor, the organization's logistical coordinator, was. Between questions from us about their work, she'd alternately answer a phone call about where and what time six of EDV's current 8 volunteers were to be that afternoon, how many copies of their educational materials they needed for the next day's teacher training – to teach Haitian teachers how to instruct on health topics such as cholera prevention - and when they would pick up their left-over wood and tin from the classroom they'd finished building that day. All of these are examples of the community-based work EDV has implemented since arriving in Haiti last summer.
A true community-based disaster recovery organization, EDV entered Haiti in June 2010 to assess the country's post-emergency recovery needs. Their first step was to organize a community meeting, in which people were invited to discuss what was needed most to improve life and livelihoods in their communities. That one meeting was pretty much all it took for EDV to be flooded with a long list of projects, some of which I referred to above. EDV's t-shirts state that they are "changing the lives of survivors and volunteers worldwide," which explains their model well. In a given week, they have anywhere from five to twenty volunteers staying in their house. While many are medical workers choosing to donate their services and supplies in Haiti, others are what they consider "strong hearts and strong backs" (i.e. non-medical volunteers) who are equally welcome and appreciated. The needs and wants of the community will determine how long they stay in Haiti, but for now they think they'll be there for at least another year. In general, they're trying to help the community find necessary resources and become self-sufficient. Their biggest objectives are healthcare, education, and jobs, so there is no shortage of projects to work on.
Emma and crew showed us a few examples of their work that day, the first of which was an orphanage called Le Main Tendre. Operating on the site of a former voodoo church, whose giant domed ceiling collapsed (in one piece) during the earthquake, it's amazing they are able to house and teach all thirty-three of the children, from one-month-old to ten-years-old, who stay there. The community decided they wanted education first and foremost, so they've established transitional classrooms, where they hold regular classes and health clinics. And now that the classrooms are in place and functioning with volunteer teachers, their focus is on shelter. They are currently in tents and tin-roofed huts next to the collapsed church. They have city power and water but their current living situation is not a viable long-term arrangement for the orphans and caretakers. They say they have seen consistent improvement in the children's health since they started working with them, and we hope that will only continue when the shelter situation is improved.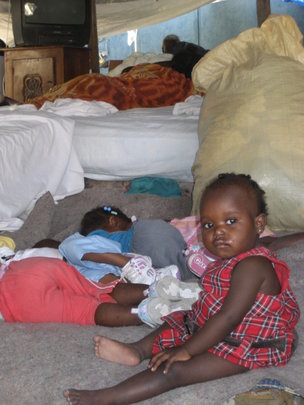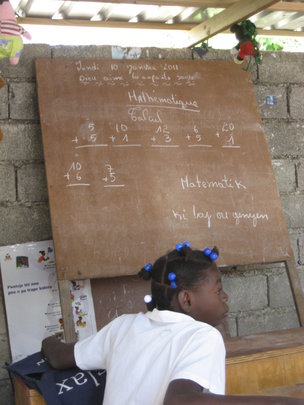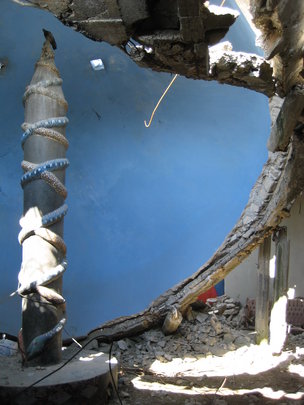 WARNING: Javascript is currently disabled or is not available in your browser. GlobalGiving makes extensive use of Javascript and will not function properly with Javascript disabled.
Please enable Javascript
and refresh this page.