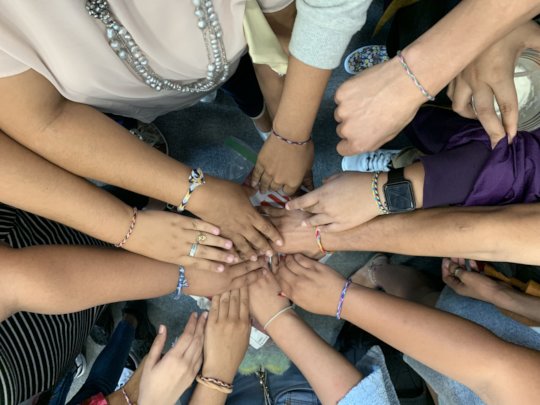 The time period between November - February has been low in donations for this project. However, we know that project time frames may eventually seem longer than what we dreamed at the beginning. A school lunch room that runs on solar energy and has the technology to become a center of first response to the community in the region, remains our goal.
Aiming in that direction, we have received the support of GlobalGiving, through a second grant for this project, which will allow us to continue advancing in the construction. This is a big and challenging project for Nuestra Escuela, although we know that by developing it step by step, we will be in compliance with our objectives and with the regulations and specifications of the space.
Building the foundations for a space of togetherness
Thanks to the support of the grant received, we can move forward in building the foundations of what will be the lunch room area. We know that seeing these foundations built, will encourage many more people to support us in completing the entire project. We plan to end the semester with this built, according to the original design of our project.The work will be fundamentally to build the bases on which the main hall will be deployed, which will be able to house our students every day to offer them lunch service and, in case of an emergency, it could be a center for the community to receive first response.
Hurricanes Irma and María made us recognize the importance of providing food service to our community, as well as identifying how fundamental it can be for the lives of people to have a first response center. This is our main reason to continue advancing in this project.
We count on you!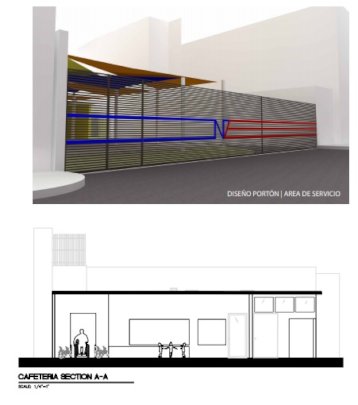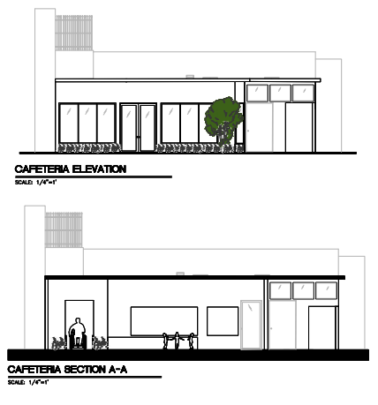 Attachments: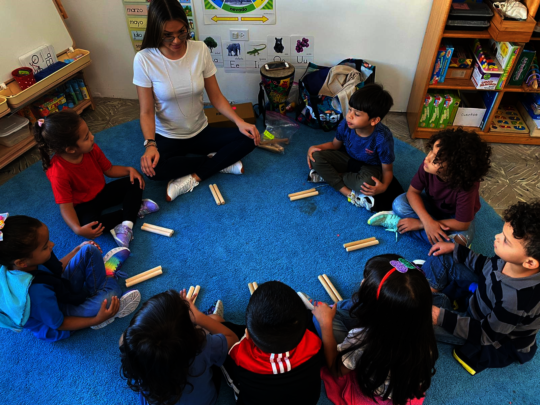 The children are our greatest treasure.
The passing of Hurricanes Irma and Maria taught us about the importance of preparation, and that our resilient spirit must be accompanied by adequate safety and prevention plans. That is why day by day, in the process of rebuilding the school, we integrate all the necessary measures so that our children and our youth are in spaces prepared for possible atmospheric or natural events. One can never be sufficiently prepared for a disaster and its consequences, but still, safer places can be built.
As we advanced in the reconstruction of our educational center in Caguas, to have an increasingly beautiful and functional school, as well as the school that our community deserves, a series of earthquakes occurred and caused damage throughout the South region of the Island. It was then that we invested in replacing the glasses of Nuestra Escuela in Caguas, to ensure that in the event of an earthquake, no boy or girl is injured by the breaking of it. This was possible thanks to many small donations that trusted on Nuestra Escuela again. We continue to rely on our ability to undertake the day-to-day challenges to rebuilding our school, and allow ourselves to be a safe space for hundreds of lives of children and young people to rebuild themselves in a space of love, beauty and healing. .
The school continues to grow and advance in the reconstruction of the last area still without remodeling in the building. It was necessary to conduct environmental studies, to ensure that the old building was not affected by asbestos. Thanks to the support of GlobalGiving we were able to hire a specialized company to carry out this study. We now have the certification to continue advancing in the last steps of our great dream!
Nuestra Escuelita
With our spirit full of strength, love and desire to be the Puerto Rico we dream of, we acquired materials to create an outdoor recreational space in the public square of Caguas. This outdoor space is for boys and girls to grow by educating themselves in a service model that addresses their interests and that is designed based on their needs, but above all, that respects their own rhythm. We are clear that Our Mission of Love is to continue creating spaces where joy, play and challenges are a significant part of learning in Nuestra Escuela.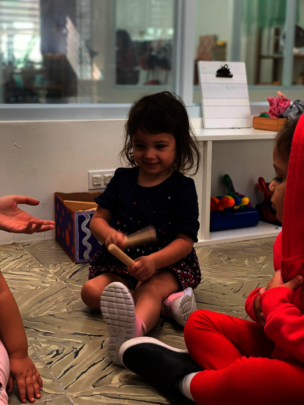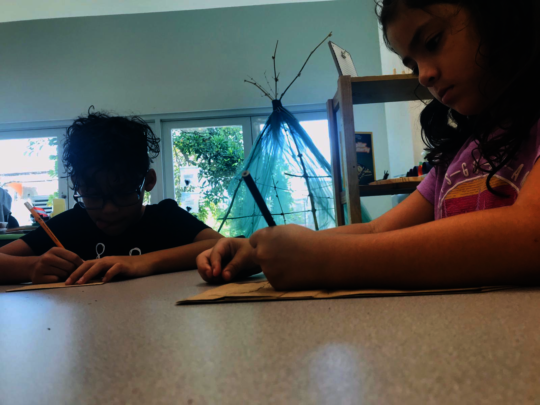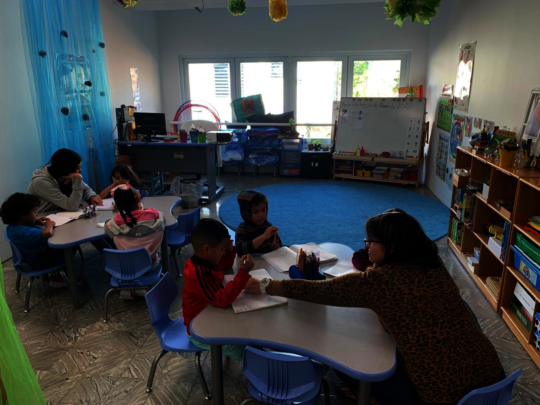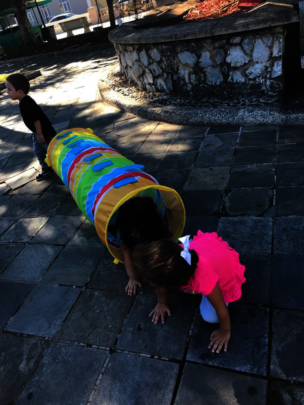 Attachments: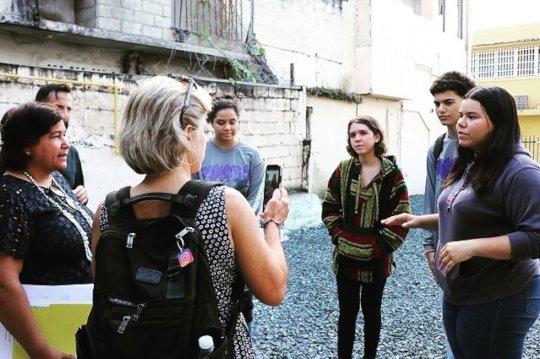 Hurricane Maria made us aware of the deep need for food in our community. Thanks to GlobalGiving we were able to start addressing that need in 2017. Today in 2019 we want to continue improving the quality of life of our community. We want to provide our youth with the best tools to continue being a model of resilience and sustainability.
About the project, our students say:
"There are students who do not have money to buy food. Some even hoped to take away the leftover food in the dining room to have for dinner."
"Food service is super important for me. In my house my family cooks in small portions and there is nothing left that I can take with me the next day."
Thanks to the contributions of GlobalGiving, when we reach the financial goal of the project:
We can improve the feeding quality of 246 active students.
We can serve more than 350 daily food dishes, which mean 63,000 annual hot food dishes.
We will have the capacity to function as a first response center for 150 people. They will have access to electricity, communications and will receive at least one hot meal per day.
This month, we are honored and grateful for the visit of the Director of Business Partnerships and Director of Disaster Recovery Network, Donna Callejón, and Senior Associate and Grant Management, Chase Williams of GlobalGiving .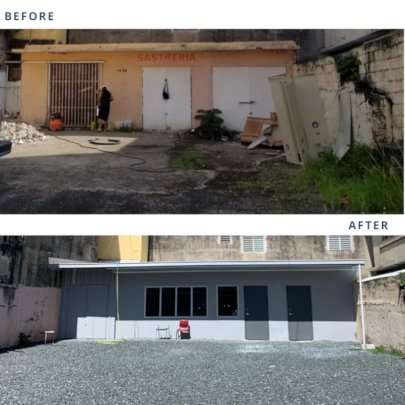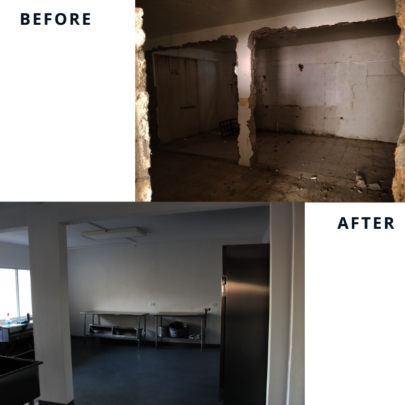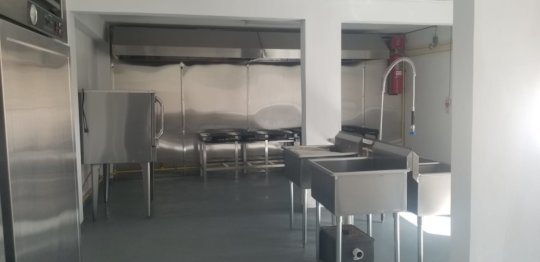 WARNING: Javascript is currently disabled or is not available in your browser. GlobalGiving makes extensive use of Javascript and will not function properly with Javascript disabled.
Please enable Javascript
and refresh this page.