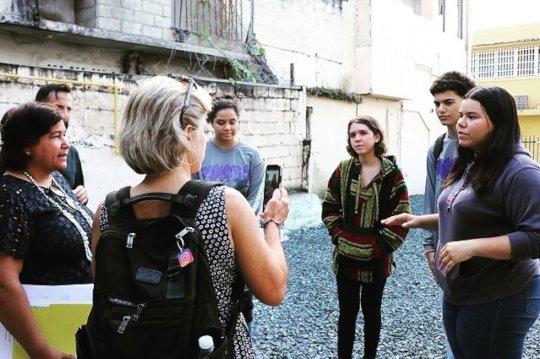 Hurricane Maria made us aware of the deep need for food in our community. Thanks to GlobalGiving we were able to start addressing that need in 2017. Today in 2019 we want to continue improving the quality of life of our community. We want to provide our youth with the best tools to continue being a model of resilience and sustainability.
About the project, our students say:
"There are students who do not have money to buy food. Some even hoped to take away the leftover food in the dining room to have for dinner."
"Food service is super important for me. In my house my family cooks in small portions and there is nothing left that I can take with me the next day."
Thanks to the contributions of GlobalGiving, when we reach the financial goal of the project:
We can improve the feeding quality of 246 active students.
We can serve more than 350 daily food dishes, which mean 63,000 annual hot food dishes.
We will have the capacity to function as a first response center for 150 people. They will have access to electricity, communications and will receive at least one hot meal per day.
This month, we are honored and grateful for the visit of the Director of Business Partnerships and Director of Disaster Recovery Network, Donna Callejón, and Senior Associate and Grant Management, Chase Williams of GlobalGiving .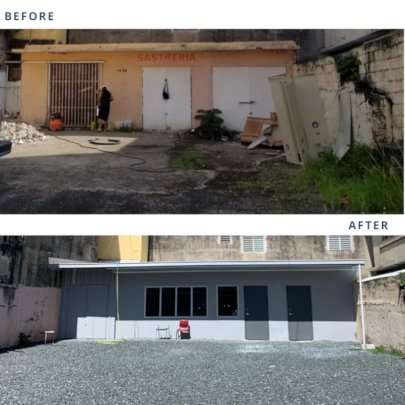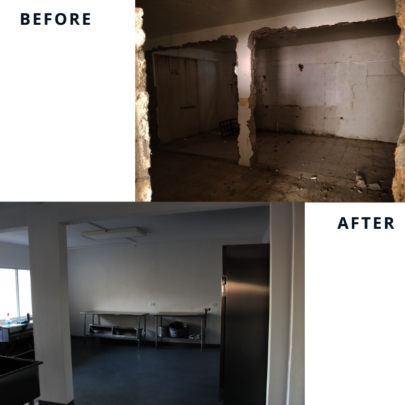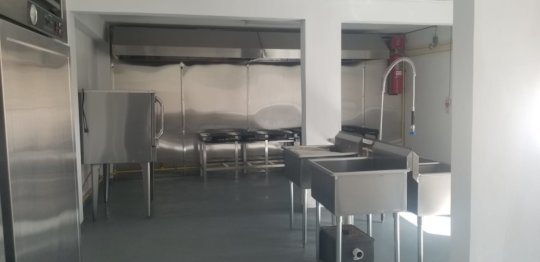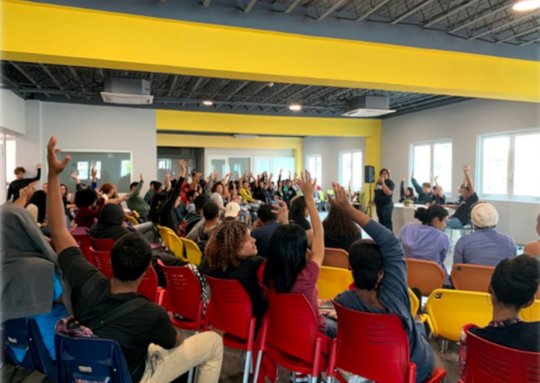 The lessons of Hurricane María present day by day

A month after Hurricanes Irma and María, our students decided on an assembly to work providing services to the community, fundamentally cleaning areas devastated by the hurricanes, and offering hot food for the nearby communities. In the collection of waste, tree trunks that had been uprooted by the strong winds were recovered: these trees were turned into work tables, where our young people study to build day by day the future they dream; They share dreams of building a stronger, fairer and more supportive Puerto Rico.

The power of beauty
Every time a family arrives at Nuestra Escuela looking for a way out of the difficult circumstances they live in; every time a visit gets to know of our work; Each time a staff member joins to serve with us, the reaction is the same "This is beautiful". Thanks to the support of each of you, we continue to build the school we dreamt of. The mission of love of Nuestra Escuela is fulfilled every time a young person finds himself in a safe, clean and comfortable space; every time a child can grow in a space of love, where their growth and learning rhythm is respected.


Each of the spaces that we rebuild and equip become a corner of hope and healing. Nuestra Escuela exists so that those who grew up in vulnerable situations can rebuild their spirit and become the person they dreamt of. Being part of Global Giving means a lot to each of the lives that are transformed here. It has been a gateway towards quality of life and common well-being.


*Each person that appears in this report provides complete and total authorization for GlobalGiving to use their image and name.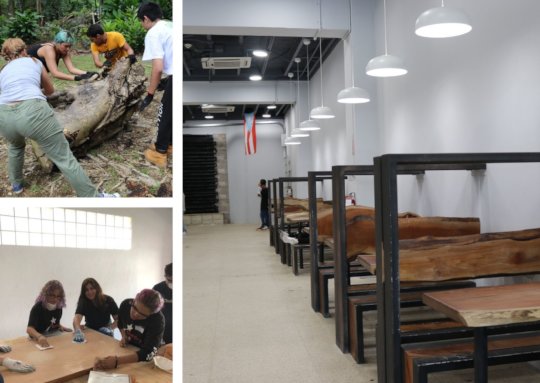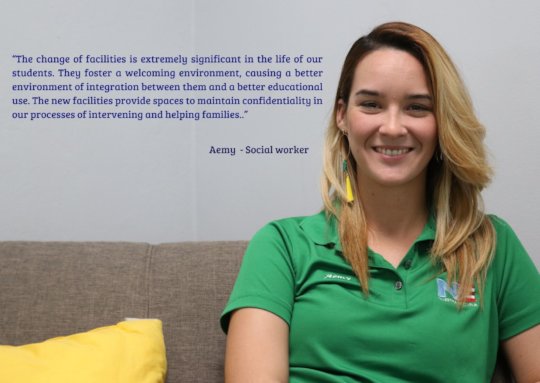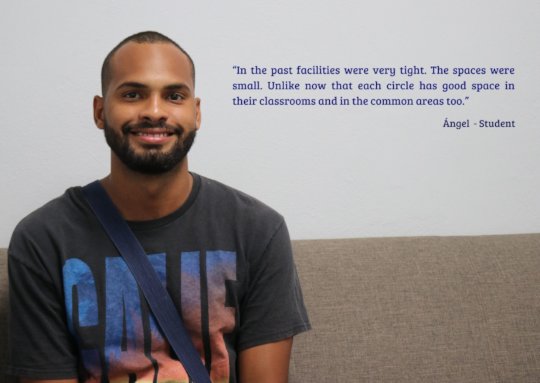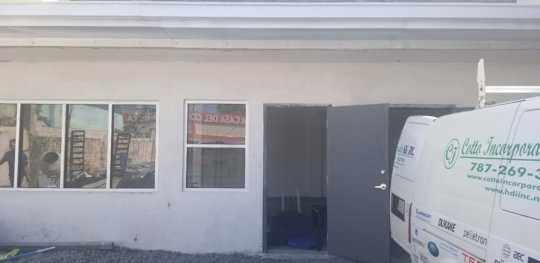 Thanks to the contributions of our supporters from GlobalGiving Nuestra Escuela, began the construction and remodeling of the Solar Powered First Response Center. In the past three months, we are been working hard and the building now has the conditions to become a Community Kitchen and Cafeteria.
The space already has water and power connections. Wiring, piping, design, and placement of receptacles were carried out. All this will make possible the installation of kitchen equipment that will serve both for the school dining room and a space where the community would be received in the event of a natural disaster. Thanks to your donations, the construction will be ready soon. ¡Gracias!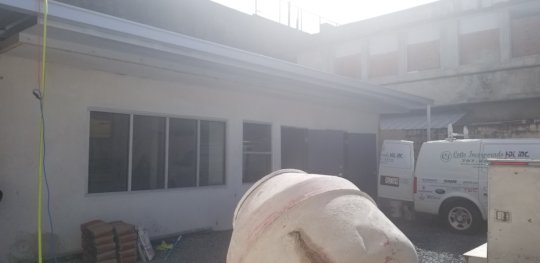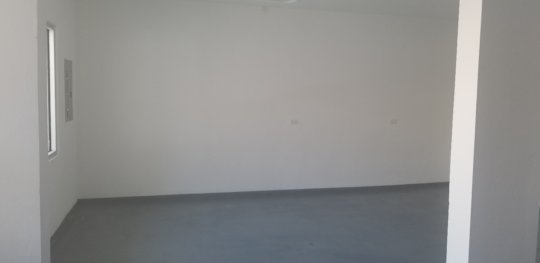 WARNING: Javascript is currently disabled or is not available in your browser. GlobalGiving makes extensive use of Javascript and will not function properly with Javascript disabled.
Please enable Javascript
and refresh this page.