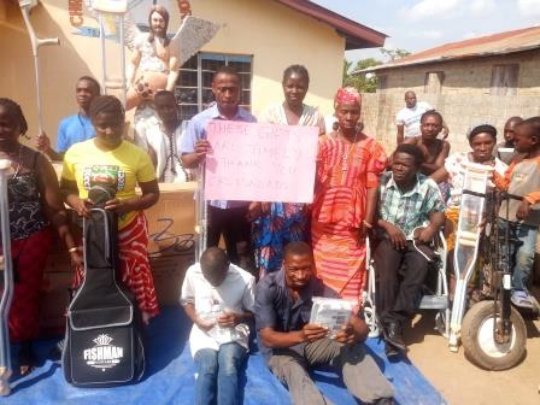 The computer school has been up and running, with 2 classrooms for a start. At the moment we have 23 Computers with all it accessories at the center but we actually need more to enable the school to accept more students. So far, we have registered 75 girls who are presently taking classes, their excitement is a manifestation of how important these classes mean to them. Many others are visiting the school but we cant accommodate more because of the limited capacity. There constant visit to the center sends signal how anxious these girls are to start taking classes.
We are making tremendous effeorts to look out for more support in order to enable these children benefit from this service. The challneges lies on getting the required support in order to accept them all. Another challenge at the moment is power, which has really been a bottleneck and we are working hard in order to summount it.
We are still looking forward for supports and hope it will be achieve shortly.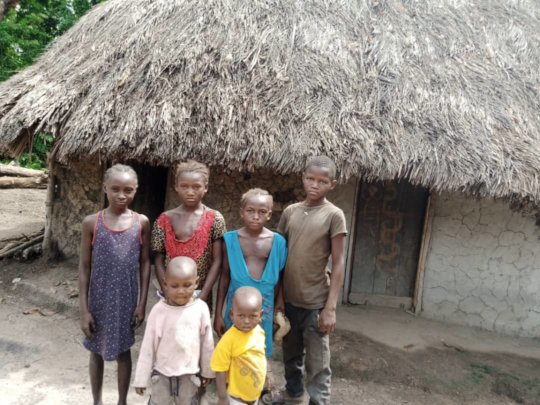 Dear GlobalGiving,

We are delighted that the process of raising awareness about this dreadful disease is ongoing and the people are adapting to the new normal of using face mask in public places. Though it is really challenging in the aspect of funds to get all logistics on board to make this campaign a huge success.

During this campaign we have identified a lot of grey areas that really needs attention. Out here in Sierra Leone people are really not dying of the virus but it impact which is causing a lot of hardship in the lives of these people we serve.

Though we have made some tremendous efforts by supplying food and non food items to both able and disables vulnerable people within these communities but more needs to be done in order for these people to continue to be alive. There conditions are really deteriorating because of the COVID-19. It impact is really negative and on the lives of these vulnerable people we serve.

We are hoping that this project will be able to attract donor supports.

Thanks very much for your understanding.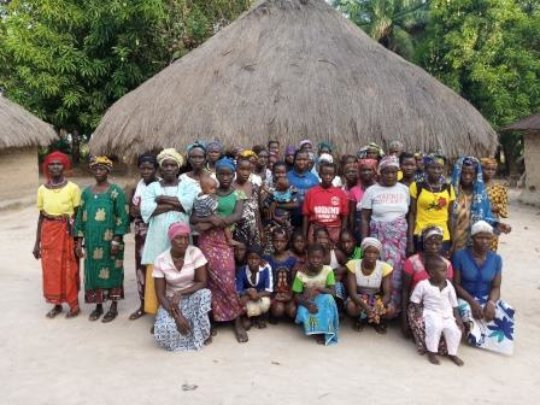 Dear Donors and GlobalGiving,

The Girl mother Project is a Life Changing activity which is improving the lives of girls in Rural Sierra Leone more especially in the Northern Region. This project has become more popular due to its role in the lives of these girl children, giving rights and power to girls has been the bedrock of this project, which has helped a lot of girls regain their lost dignities. The organisation engaged in mass sensitisation in various communities (Keteh, Moria, Mokondo, Laya, Kerefay Etc) about the important of educating the girl child and also frustrate the efforts of the cultural norms in these communities. According to the traditional leaders in these various communities they have never got such an opportunity to receive messages and support from any organisation. But with our intervention it will make a huge difference in the lives of these girls and women in their communities.
With the support from Loreal Fund for Women, the organisation was able to conduct training for women and girls in sustainable agriculture practices. At the end of the training the organisation provided these women and girls varieties of seeds to enable them plant to address the issue of food shortages in their communities. By receiving these trainings and support they were in jubilant mood. During this training and focus group discussions the organisation use the platform to educate these women and girls about the need of educating the girl child and also explain to them about the need to end early and forceful marriages in the various communities. They grab this with both hands and they see the need to stand firm and stand united against early and forceful marriages.
The project still continues with it engagement to end or stop early and forceful marriages. From our engagement, we came to realise that bike riders are more in the habit of impregnating young girls, our focus was shifted to engage these riders in an effort to cushion this situation.

We are working very hard along with law makers to popularise the child right act, so people will be well aware about it and also emphases on the dangers of rape and sexual assaults.

With this we want to say thank you for your continued supports and we hope we can able to support more children if funds are available.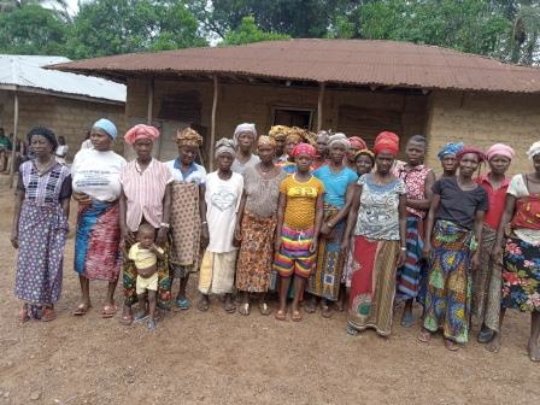 WARNING: Javascript is currently disabled or is not available in your browser. GlobalGiving makes extensive use of Javascript and will not function properly with Javascript disabled.
Please enable Javascript
and refresh this page.