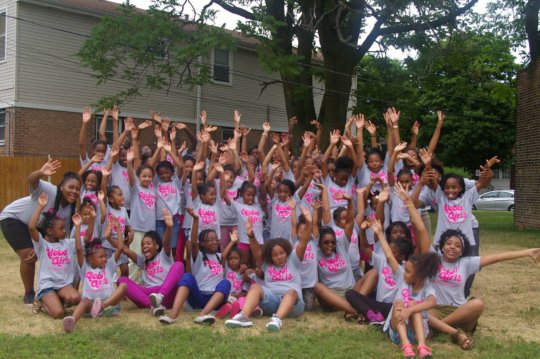 Global Girls continues to impact hundreds of girls each year and have now expanded programming to impact boys. Our latest initiative, Our Home is NOT in a Warzone" will reframe the stories young people on the south side of Chicago tell themselves as well as reinterpret the stories they hear from beyond the community. 17 years ago, we began this journey with the same commitment - telling our own stories. Way back in 2000, I never imagined we'd be confronting the same issues. However, our tactics are winning with larger and larger groups of youth. We now have a team that has traveled abroad to five different countries, empowered thousands of girls with performance and presentation skills and staged over 30 original stories reflecting African American teen life. Today, many of those youth are either in college or in the work world as productive members of society. All of them credit their time in Global Girls as part of their solid foundation.
One of the core initiatives is Global Girls Theatre Collaborative (GTC). In "safe space" settings, teams of youth and adults create and stage original theatre that unpacks, challenges and heals. Youth who've mastered dance, acting and story crafting perform their shows for audiences at The Global Studio and in various venues around Chicago and throughout state of Illinois. Springing from first person narratives, their shows confront issues of racial injustice, HIV/STI education, domestic and dating violence, adultism, teen pregnancy, sexual abuse, social media, street harassment and more with content that some find provocative, but youth believe captures their realities.
Prior to starting Global Girls, Marvinetta Penn, ED, worked 19 years for Chicago Public Schools as an English and Theatre instructor. Combining over 35 years working with African American youth and amassing mounds of knowledge and best practices, she is now expanding Global Girls programs in partnership with schools and other organizations. In addition to Global Girls groups in Mombasa, Grenada and India, we now have groups in East St. Louis and Charleston, Illinois and are planning to start groups in Durham, North Carolina, Jamaica, West Indies and Toronto, Canada.
Here's a snapshot of our 2016 activities and events:
Nine south side of Chicago girls traveled to Grenada and worked with 30 girls on our second John D. and Catherine T. MacArthur Foundation arts exchange grant.
Four youth and five adults traveled with us to Mombasa, Kenya to work with our 26 Global Girls in community schools in partnership with Mombasa Relief Initiative.
Seven of our young actresses will appear in a soon to be released independent film about the aftermath of gun violence in Chicago.
83 girls ages 4 to 14 participated in our Youth Performance Camp this summer.
56 teens including 18 males acted and danced in our Take the Stage, After School Matters program.
Youth sang, danced and acted in skits in our most successful Summer Performance Showcase this summer at the beautiful Grand Ballroom. Over 300 parents and friends came out to see them.
Over 900 youth participated in our school and community based programs and events.
Thanks to our partnership with the Greater Chicago Food Depository, we served 6,500 hot meals in our after school and Saturday programs.
Our girls and boys performed in 12 community and Global Girls sponsored public events
Twelve Global Girls alums have created the Global Girls alumni team.
Our girls are winning academic and performance awards, inspiring and advocating for other youth in their schools.
Ava Saunders is a great example of our program's success. She started in our school based program when she was nine and began our Saturday program shortly thereafter. A dedicated dancer and actress, Ava exceled and joined Global Girls Theatre Collaborative, performing in Kenya and India. Ava received a full scholarship to the Chicago Academy for the Performing Arts (high school) and became the first freshman in the school's history to appear in a senior production. Now, Ava is a freshman at the University of Minnesota on full scholarship in musical theatre. Global Girls, Inc. is proud to have provided her foundation in dance and theatre.
Your contributions help us help more youth and sincerely appreciated.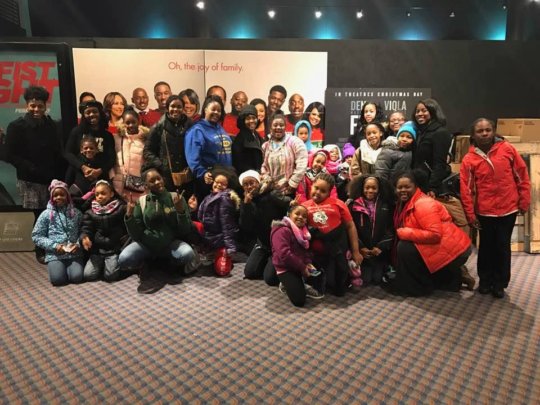 Links: