"In our work and in our living, we must recognize that difference is a reason for celebration and growth, rather than a reason for destruction." — Audre Lorde
Everyday, our youth never cease to amaze us and everyday, we are grateful to serve them. Moreover, our youth are promoting unity, peace, and non-violence, even in wake of contentious political times. Now that summer is officially here, we are excited to share with you our progress, events, and future endeavors at One Common Unity.
Recently, One Common Unity Board Members met with Senator Cory Booker to discuss ways to integrate more social-emotional learning into schools around the country. We thank his Chief of Staff, Matt Klapper and his team for helping us to set up this meeting. We are super excited to be having Senator Booker join us as a keynote speaker in the near future at our Gala!
On Thursday, June 15th, One Common Unity hosted our "Fly By Light Summer Youth Showcase" at the Gala Hispanic Theatre. The event was a success, with a jam-packed and sold-out audience of 250+ people. Our youth put on a fantastic performance, showcasing their creativity through poetry, dance and music. Our headliners included D.C.'s finest, Huda Asfour and Princess Best. To see highlights and photos from the Summer Showcase, please visit One Common Unity's Facebook page. While we were gearing up for the Showcase, One Common Unity was also featured in The Huffington Post! You can read the article here.
Also, we are continuing our bi-weekly, all-city Youth Open Mic Program at BloomBars. The open mics continue to be a hit amongst our youth, as they are constantly participating and sharing their art. You can check out some photos from the BloomBars' open mics below.
We are also super excited for our upcoming event, "Beats Pray Love: Live DJ Flow for One Common Unity" on Saturday, July 15th! The event will include a powerful, beats-driven yoga practice by master teacher Mimi Rieger and DJ StraySolo at The Loft at Lululemon Georgetown. 100% of the proceeds of this class will go to One Common Unity. If you are in the D.C. area and would like to attend, ticket information is here.
Our "Fly By Light" film was recently accepted into the 2017 Peekskill Film Festival, which will be held from July 27-30 in Hudson, New York! Founded in 2015, the Peekskill Film Festival (PFF) screens a first-rate mix of features, shorts, documentaries, animation, and more. As well as screening the best and brightest in indie film, the PFF hosts workshops with Emmy-Award winning artists and filmmakers, parties, panel discussions, and an entire day dedicated to student film and animation.
Finally, we are gearing up for our Fly By Light alumni retreat, where previous Fly By Light participants will be reunited for the first time in five years. Our staff and program facilitators are excited to see how much progress we have made with our programs. We want to give you all a HUGE thank you for constantly contributing, supporting and believing in the vision and mission of One Common Unity! Stay tuned for more updates as we keep spreading light and positivity in all that we do!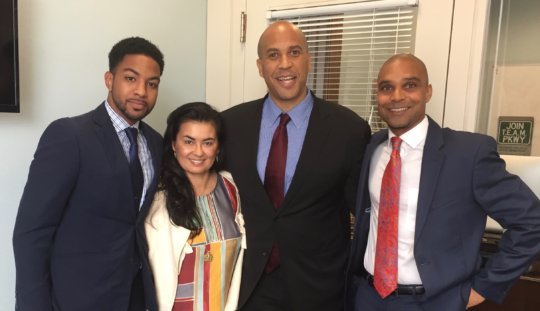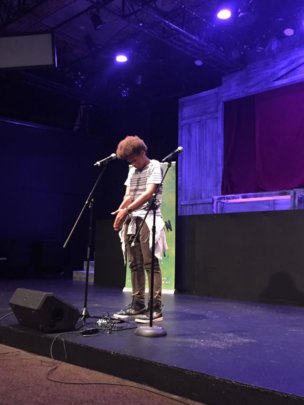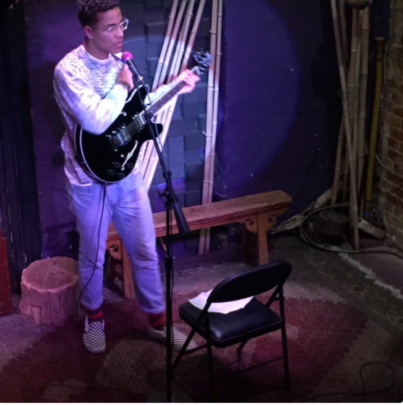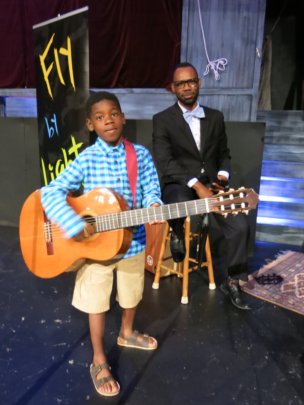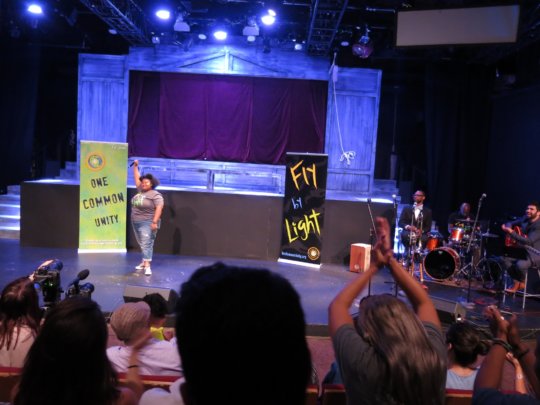 Links: