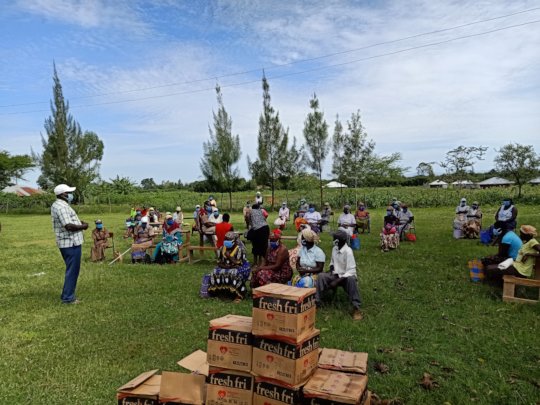 This CoronaVirus Pandemic ain't going away any sooner, This week the president just announced the closure of all schools and other learning institutions forcing all the chidlren and students to go back home till further notice, This is after the Virus has caused havoc in the entire country and all our hosiptal beds in major hosiptals are full with patients showing signs and seffering from Covid 19 complications. Everyone has been told to avoid any crowded places like funereals and churches even mosques to avoid furhetr infections, The government is now overwhelmed indeed and our oxygen supplies to all hospitals is dwindling and the major companies manufacrturing oxygen are now strained to capacity.
With this many have lost livelihood once agian and people are urged to remain indoors to be safer and this causes alot of hunger and desparatuion as the breadwinners of families are now forrced to just be indoors withouit going to work as before. Many families are suffering especially the children as they are struggling with the dwindling family income. The situation needs further interventions or else some kids would succumb not to the disease but to the hunger which is now facing lots of families whose incomes have been grossly affected with the new Lockdown restirictions.
A family would need basic food and other basic materilas to stay alivehnce the much needed supprt from well wishers as this would cussuion them alot from this monster of hunger. These families now needs our help than before as it is very uncertain when the normalcy would resume here in kenya and with most of them live below a dollar a day they didnt have any reserve before the closure and that compounds the effects of this second lockdown.
Any amount would now mean alot to these seffering families as they stare starvation in the offing and it will be soon worsen than ever, Let all hope that this situation never lasts longer than ever before because if it does it will really affact so many children here in Africa. Thanks for the support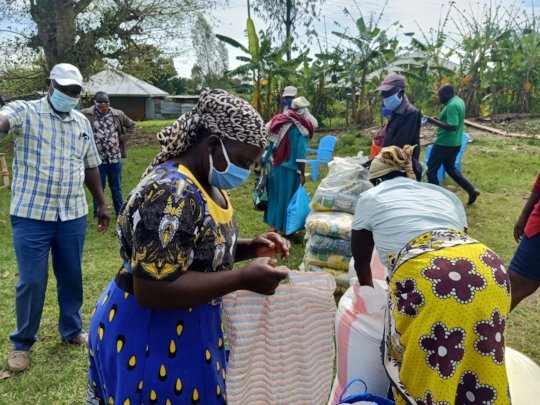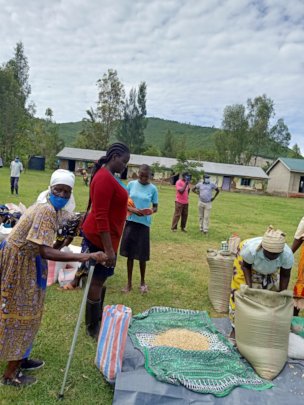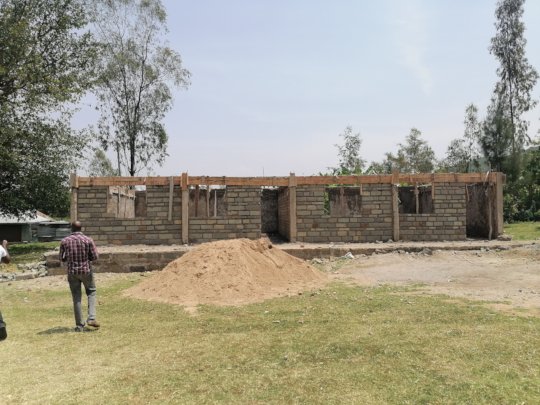 The face of our school is changing so much at the beggining of this year when we began the construction of the TWIN ECD classrooms within our compound this is after the previuos classes were destroyed by the flood waters hence we could not have the children in the destroyed classroom hence we embarked on series of fundraisers events which led us ot KCDF in kenya who gave us a matching grant for the construction of these twin classrooms. Together with other well wishers we were able to start this ambituous project which is now t lintol stage and soon we shall be able to do the roofing of these two classrooms to aneable the children to come back into their classrooms after sharing classes with other children for three months now after the re openning of the schools earlier this year, we do hope that by the start of next term in Mauythey shall have had a nicely rebuild classrooms to accomodate them well with enugh space for achieving social distancing in the classrooms.
This would not have been achieved were it not for the wellwishers in kenya and beyond whom have successfully enabled us to achieve this huge milestone in terms of our school's reconstruction. We thanks everyone who are in volved in thsi noble cause to continue with us in this journey as we try to change the lives of these young ones here in My village in Paoponditi Kenya. Our sincere gratitude to KCDF team in Nairobi for coming to assist us in mobilising the support to construct these new classroms for the sake of our nursery kids whom were left withhout a classroom when the floods wrecked havoc in my community two years ago. We strive to go like this and make sure that we rebuild all the eight classrooms within the shorted time possible. Thank you sicerely and we look forward towards a better society in future and this we can achieve togeher as a team.
James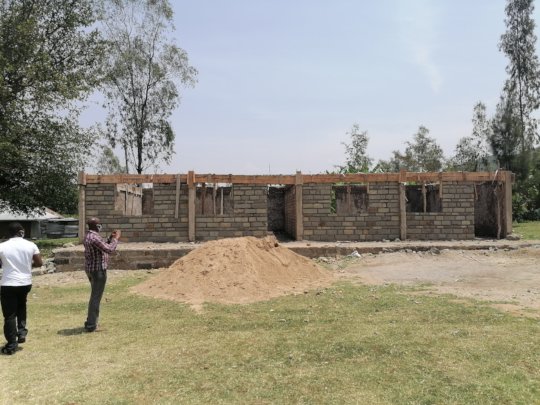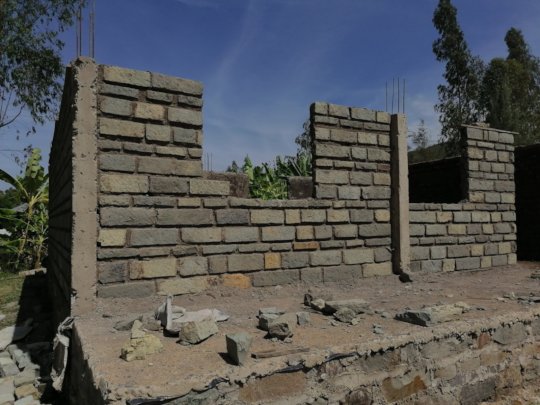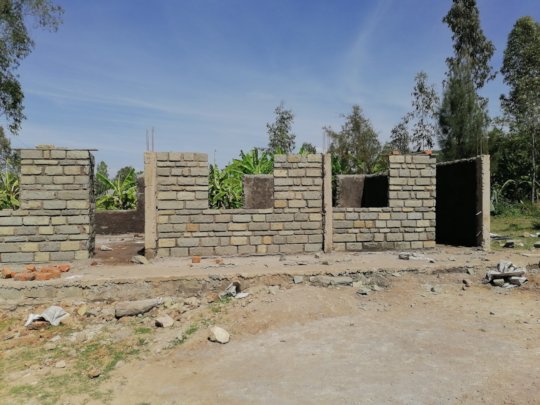 Due to the prolonged holiday period caused by the deadly Corona Virus, many of our school going girls have not been spared and when the government announced for the reopnening of our schools here in kenya. These gilrs would not turn back to school since they so far have met pregnancy during this long holiday period when they were at home for several months. These girls are now really very desparate and the governmant wants all of them to go back to school even with the visual pregnancy evident on them, some are very much asshamed and won't be able to go back hence leave school due to this.
The only sure way is to councel them and let them deliver at home and this would be ony done at a safe house which once completed would offer a safe place to go to and be rescued for the best future they may ever wanted to have even with the pregnancy at hand. We need a place these young girls would call their home after the rescue events and not be ashamed to be at despite their conditions. This would help them so much to regain confidence and courage hence they would be able to continue with their schooling without much interferences caused by their conditions as they would be guided on the best way to live her life fully for a better future for hersefl and her baby.
With the vocational trainings at the safe house they would be able to be impacted by the much needed skills for her own good in future and would make them self reliant.
James Omolo - Paponditi,Kenya
WARNING: Javascript is currently disabled or is not available in your browser. GlobalGiving makes extensive use of Javascript and will not function properly with Javascript disabled.
Please enable Javascript
and refresh this page.