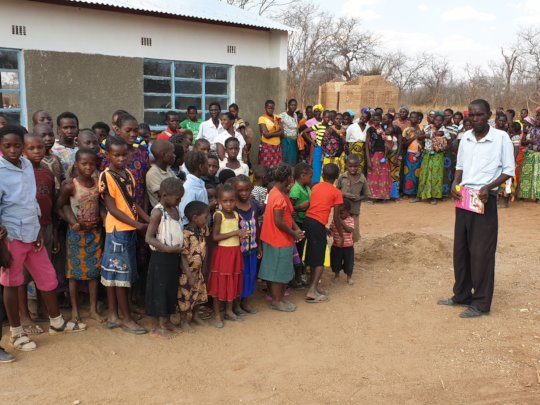 HAPPY NEW YEAR TO ALL OUR SUPPORTERS!
I have always believed that 'every child has a right to education.' After working in the rural areas of Zambia for almost fourteen years it is apparent that there are still far too many children unable to attend school, despite education being free up to grade seven. From grade eight upwards school and examination fees are required, as well as uniforms, shoes, books and educational materials.
In many areas of the Kazungula District I observe children being taught in traditional dwellings with only an untrained teacher from the community attempting to teach them the curriculum. Since 2006 we have built entire new schools, and expanded others, for one sole purpose – to provide advanced educational facilities for orphans and vulnerable children living in one of the poorest countries in the world.
The Zambian school year has just ended – throughout 2019 The Butterfly Tree constructed and developed more rural schools than ever before. According to the Ministry of Education we are the biggest contributor to education in the entire Kazungula District. The following projects have now been completed.
River View Secondary School – addition of 1×2 classroom block & 2 boarding houses
Muyunda – new community school, classroom block, borehole and latrines
Nyawa Secondary School – addition of a science lab
Nakawa Pre-school – complete facility for early learners – borehole, classroom and latrines
Kawewa Primary School – 1×2 classroom block and latrines
Mukuni Secondary School – addition of a boarding house
Bunsanga Community School – addition of latrines complete the school
The two boarding houses at River View, and one at Mukuni, will allow more pupils from outreach villages to attend high school. We have also donated numerous desks, textbooks, equipment and much more. Chilaba school received a borehole with funding in place to provide clean water for four more schools.
In addition, we are sponsoring some 250 orphans from six schools, more grade 12 pupils completed school this month. We have funded nine students at colleges and universities – Esther and Lillian gained their teaching certificates. Four sponsored youths are now certified builders and have constructed the above boarding houses and latrines. Natasha, previously on sponsorship, is a main member of The Butterfly Tree team and runs the orphan support programme.
Supporting the United Nations Sustainable Development Goal 4 our aim for 2020 is to build and expand more rural schools – construction is underway for a new satellite school close to River View. With 1,500 the school are unable to increase their enrolment, and 280 more pupils need accommodating!
Thank you to everyone for your invaluable support.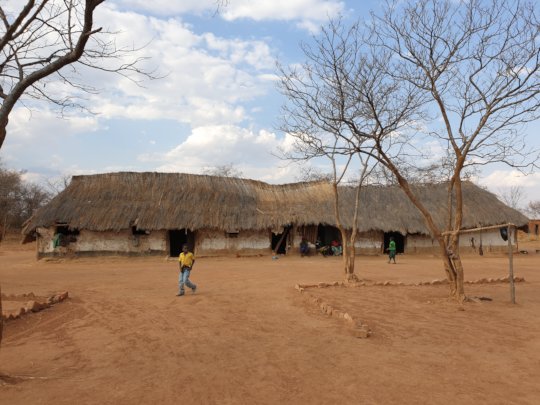 Links: