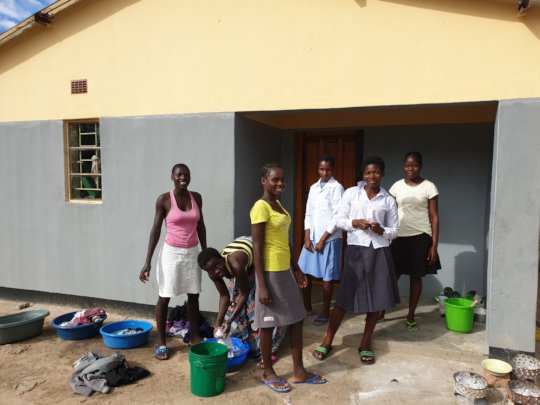 Amid the alarming, shocking and disturbing daily news due to the COVID-19 global pandemic I would like to bring you some good news. At the end of March we completed another financial year for The Butterfly Tree, and I am delighted to inform you that 2019-20 was by far the best year since the founding of the charity in 2006. We not only doubled last year's donations but completed more projects than ever before, as well as providing emergency food relief to thousands of people affected by Zambia's worst drought in 30 years.
Our Annual Report and Accounts will be published in due course.
In the meantime, these are some of the many Orphan Education Support projects your generous donations enabled us to do:
Science lab – Nyawa Secondary School
1×2 classroom block – Muyunda Community School
1×2 classroom block and latrines – Kawewa Junior School
New satellite junior school – Kazungula
1×2 classroom block & 2 boarding houses – River View Secondary School
Boarding house for girls – Mukuni Secondary School
Donations of desks and textbooks to rural schools
Nakawa pre-school farm project
Funding for 5 boreholes in schools
Construction of 22 community houses for orphans
Sponsorship of hundreds or orphans at schools and colleges
Food distibution to some 10,000 households for orphans and vulnerable children
We cannot express enough how grateful we are for your tremendous support that has enabled us to achieve so much. Every donation, large and small, has contributed to the ongoing success of The Butterfly Tree.
CORVID-19 has reached Zambia, as of today there are 45 known cases. In the past few weeks we started an awareness campaign to circulate details, to remote areas in Zambia, of the pandemic and advice on how to prevent contracting it. This is mainly to target rural communities that may not have heard of the coronavirus, due to having no mobile phones or internet access.
Please continue to suppor this vital project, which is helping to improve the lives of so many orphans and vulnerable children in Zambia.
Links: