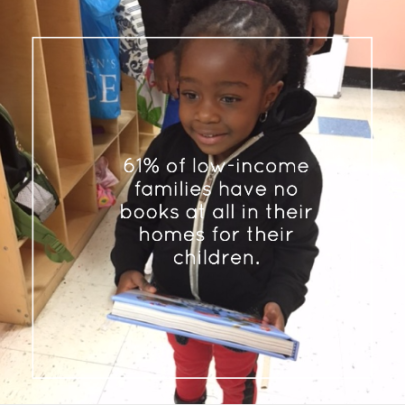 Dear Donor,
Thanks to your generosity in 2016, we are already shipping books to 15 of our 50 day care partners in Manhattan, Brooklyn and the Bronx. We need your help to donate 3,900 books to all 50 day cares by August 2016.
On June 15, GlobalGiving is matching 50% of all donations (up to $1,000). As an added incentive, I am personally matching 50% of all donations. That's right...
On June 15, your donation is matched 100% = $15 provides $30 worth of books to 10 children (age 0-5) living in poverty in NYC.
Word Rebel is proud to be a volunteer-run 501(c)(3) non-profit. That means 100% of your tax-deductible donation is used to donate books. We believe strongly in our mission, and we greatly appreciate your support, which is why we don't waste a single dollar on non-programming costs.
Forward this email to 15 friends, donate $15, change 10 lives on Wednesday, June 15.
Mark your calendar: Donate $15 on June 15 to change 10 lives.
Sincerely,
Lauren Martin
Executive Director
Word Rebel
Want to know more?
Did you know that the single most effective way to help a child graduate from high school on time is to teach them 1,100 words before preschool? This is true regardless of parent income, education, or access to quality schools. The achievement gap in education begins with a vocabulary gap between low and high-income preschool students. By preschool, the average high-income child knows 1,100 words while the typical low-income child knows only 500. This 600-word deficit will become a 15,000-word deficit by high school, leaving low-income students four years behind and five times more likely to dropout. We target low-income children before they enter preschool to close the achievement gap before it starts.
How do we keep parents reading 365 days a year?
Every book is donated alongside a free subscription to our weekly email-text service to ensure parents engage in daily reading and vocabulary activities 365 days a year. Every single week, parents receive three downloadable books and three actionable strategies to teach vocabulary and reading skills during daily routines. Now, hard working parents can build a culture of literacy in just 5 minutes a day. Families living below the poverty line now hold the key to academic success - in the palm of their hands!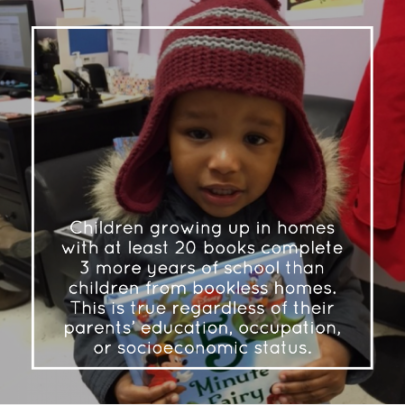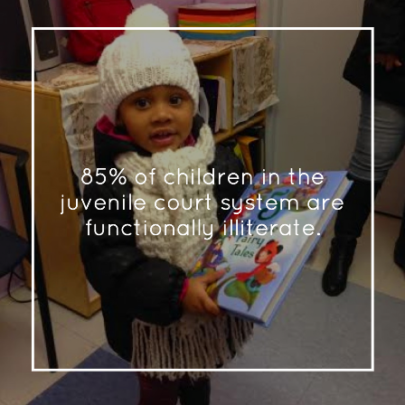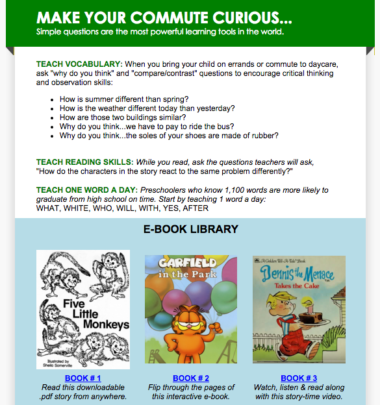 Links: