Hi,
I am Raju and 8 years of age study in class 3 at gyan jyoty school.
This year temperature is very high in our areas and no one can move during the day time in our areas and both the rivers in our areas are dry but thanks god and supporters we have nice water cooler with water purified and its gives the pleasant to drink the water from it. And I can say I am trying to beat the sunrays because of this school otherwise earlier when I was not in the school the only way to save myself under the tree during the day time but now I can stay in our school under the fan and can drink nice cold water.
Thank you our pawan sir to bring me in this school.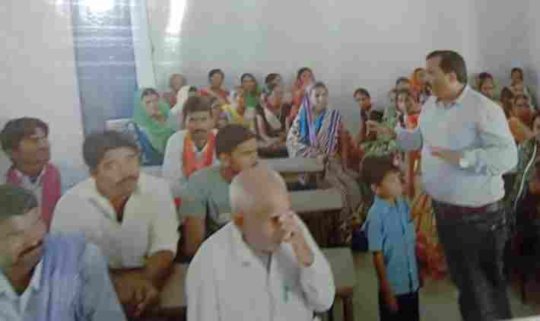 Hi,
Its pleasure to share our supporters regarding parents meet at our school.
Recently we have organised a meeting of all parents with the class teacher of their kids and get together with the teachers and parents of children who is attending in our school. Of course many have come to take leave from his work because most of parents are labour or rickshaw puller or small farmer but its great success to bring them in our school and that's all could happen with hard work of our teachers and children because they succeed to convince them about importance of education and bring their notice for this school is only for their lives changing because earlier they were not interest to send thei r children to school because they thought the children can go near the mahabodhi temple and beg that increase their income but slow and steady wins the race and we succeed to bring them in our school and talk with them not to send their children for begging and the outcome started to come and presence in the class of children has increased and regularised .
So thanks you for your support and we are going on right direction to eradicate the child begging near the mahabodhi temple and making awareness among the local community ,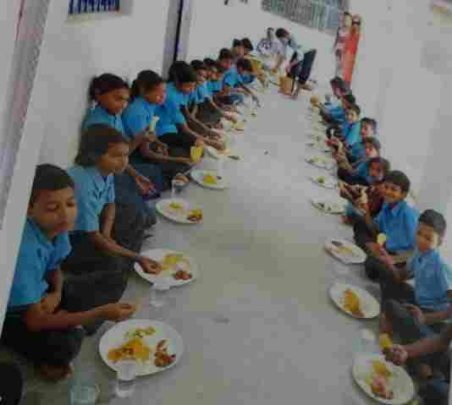 Hello
Great to share the photo our recently children enjoying food in their school. In our society specially in the village still people receive the food to sit on the floor on social programme and it greatly share the culture among our society is still same and children are learning how can they enjoy their food when they can have good in a group they can sit until last person in the row have finished their food and than they all can stood up and wash their hand after food. Its increase the understanding of their culture, co-operation and supporting for their society.
Children are really enjoyed their food as well as their culture and they really enjoying in the school and all it could happen because of our supporters and thank you for your support .
WARNING: Javascript is currently disabled or is not available in your browser. GlobalGiving makes extensive use of Javascript and will not function properly with Javascript disabled.
Please enable Javascript
and refresh this page.