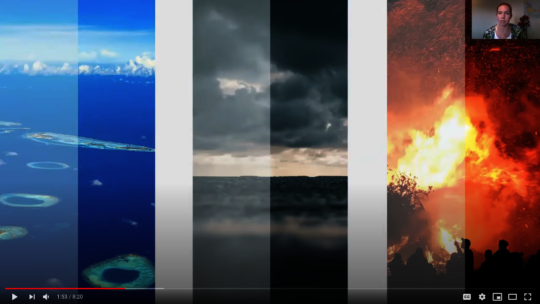 Climate-induced Migration & Life with Dignity
In our last update, we shared about our growing multidisciplinary team. Our research has focused on the understanding of dignity in international law. We recently partnered with global law firm King Wood & Mallesons to expand this legal research to look at specific countries in each continent to better understand variability in defining this term. Additionally, in the next few months, we will be launching virtual convenings with Indigenous climate activists to co-design legal frameworks that best protect communities on the frontlines. Our climate science and artificial intelligence experts have been exploring predictive modeling from the California wildfires and wider U.S. climate impacts to consider how we can apply a human rights lens.
Last month, we were also invited to present at the International Development Young Professionals TedX-style Talks event to share about the project. Watch the short talk here.
Youth + Climate Justice Project Mentors
With the Micronesia Climate Change Alliance (MCCA), we have been developing the curriculum for our virtual climate justice and human rights training program and specifically exploring the intersection of militarization, human rights, and climate change. MCCA has also brought on 10 project mentors from across the Micronesian region to help us develop the program and to eventually connect with participants and help them with their micro-projects. Project mentors will provide valuable insights and be additional support in the community for the young leaders in the program.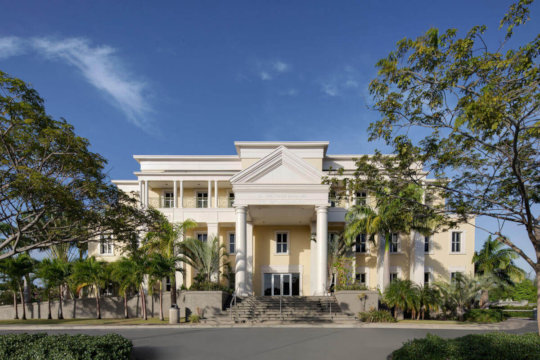 Expanding TrackGBV
In our last update we discussed expanding a partnership with civil society organizations in Latin America and Caribbean. Recently, we partnered with the Women and Development Unit (WAND) of the University of the West Indies to begin a pilot analysis of TrackGBV in Barbados. This will include the review of 60-100 domestic and sexual violence cases. In a 2009 Report, 21% of murders in Barbados were a result of domestic violence and this increased to 33% of all homicides in 2013. Furthermore, an OEA Barbados Country Report from 2017 identified that extrajudicial (outside of the courts) settlements were taking place and removing the ability of the courts to hold perpetrators accountable. If successful, this pilot would expand to looking at cases over a larger time frame (1-2 decades) to identify trends and efficacy of legislation meant to curtail GBV.
Train the Trainers Program
Due to Covid, our ability to conduct in-person training for the Samoa Ministry of Justice has been hampered. Nevertheless, we have continued in the development of our Train the Trainers program and are now looking at the potential to institutionalize our training with local civil society, like the Samoa Victim Support Group. This would allow us to both build the capacity of a local civil society organization that deals directly with survivors, and also have the benefit of them conducting in-person training with the Ministry of Justice. In these times it is important for organizations to stay nimble and adaptable. Though the training will be delayed till next year, we believe this will ultimately be a stronger outcome.
Samoa & Tonga Case Law Analysis
As part of the training program discussed above, our law firm partners will soon commence an analysis of 400+ cases coming from Samoa and Tonga. The data analysis that comes from the Samoan cases will be included in the training for the Samoa Ministry of Justice, but will also help to build out a Data Dashboard for Advocates that we discussed in the last report. We hope to present the outcomes of this analysis by year's end. Furthermore, we continue to obtain case law from other Pacific Island jurisdictions, like Palau, Nauru, and Tuvalu, where the number of cases we are able to access is minimal.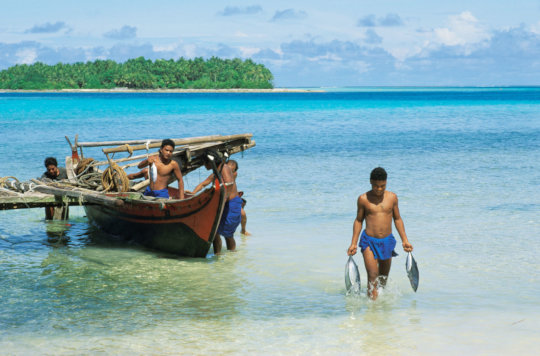 Connecting Virtually and Gaining Momentum
Thanks to your support, we have been able to gain momentum on our Climate + Gender Justice projects. We've been planning around COVID-19 and building our virtual teams around two major activities: 1) a virtual training program on climate and gender justice in Micronesia and 2) a life with dignity project to support legal protections for those displaced by climate change and environmental degradation.
Micronesia Training Development
We have been working closely with the Micronesia Climate Change Alliance (MCCA) to develop the curriculum for our virtual climate justice and human rights training program. The 3-day workshop will be entirely virtual and will bring together 12 young Indigenous leaders from across Micronesia. The program will also pair them with a mentor and provide a micro-grant to support their own community-based project towards sustainability and human rights.
Life with Dignity & Predictive Modeling
In our life with dignity project, we have brought together a team of climate scientists, lawyers, technologists, and social scientists to support climate justice on an international scale. We are working to connect the concept of the "right to life with dignity" from international human rights law to bolster protections for those displaced by climate change and environmental degradation. Over the past couple months, we have been conducting legal research and collaborating with Indigenous leaders from the Pacific to develop the framework for this research.
WARNING: Javascript is currently disabled or is not available in your browser. GlobalGiving makes extensive use of Javascript and will not function properly with Javascript disabled.
Please enable Javascript
and refresh this page.