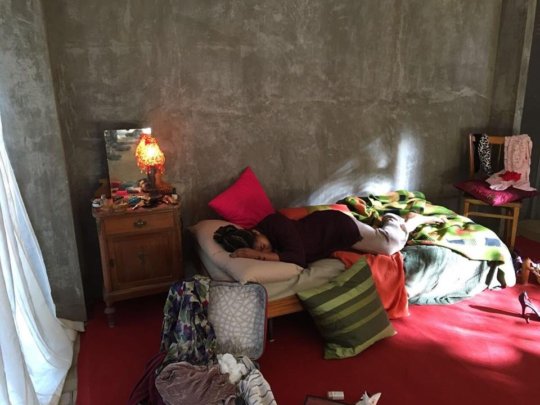 Since our last report in May, APRAMP has been able to raise $346.00 thanks to the generosity of all of our project's donors! Every dollar we receive helps change the lives of individuals who have suffered human trafficking and/or sexual exploitation. These individuals are not just statistics, each one is a real person, a daughter, a sister, maybe even a mother to young children, and the money given to the project helps offer them REAL alternatives so they can begin a new life, free from exploitation. The money received over the past 3 months will help pay for the training materials for 2 new survivors, as well as 1 month's transportation to training sessions for 1 survivor.

Over the past 3 months, APRAMP has had some very exciting events occur which have helped raise-awareness on the issue of human trafficking in Spain. Recently, APRAMP launched a new campaign, "Loveth" which shares first-hand the story of a Nigerian girl who was trafficked and sexually-exploited in Madrid.

This campaign was launched inspired by the proactive work which the Mobile Rescue Unit carries out on-the-ground. This team of recovered survivors, who have been trained through the exact project which you all, our generous donors, have helped to fund, and the work they do has prompted us to launch this campaign as a reality that needs to be addressed and responded to in a holistic manner.

Through the work of these trained survivors, APRAMP has been able to identify and attend to women and girls from 39 different nationalities. The work these brave individuals do not only has an effect on Spain, but also has a tremendous impact on an international level. These campaigns, like "Loveth" and "Chicas Nuevas 24 Horas", directed by filmmaker Mabel Lozano, have helped make a huge difference in the recognition of the trafficking phenomenon, allowing APRAMP to help more and more individuals who have had their dignity and freedom stripped away from them, simply to be treated as an object.

We share all of this with you all so you truly understand the impact your financial support makes. The money you graciously give our organization, goes directly towards saving women and girls who, as we speak, are being sexually-exploited.

Along the same lines, showing this important work which you all are supporting, we would also like to share that a representative from GlobalGiving came to APRAMP in July to visit our organization and to learn more about the project and the work we do. This site visit was extremely beneficial for us, and we are even more excited to be a part of such a wonderful platform such as GlobalGiving. The representative shared some comments with us, which have helped us know how to improve our presence on the platform, as well as congratulated us on the great work we do. More specifically, she mentioned:
"I can't say enough how humbled I was to be in the presence of all of the staff members, but particularly the former victims who now work for the Mobile Rescue Unit. I'm grateful that they were willing to come and speak with me about the work that they do, and I will forever be impressed by their willingness to relive their stories (through the documentaries and testimonials) in order to help other victims."
We are very proud of the progress we have made and are excited to continue our work and presence on the GlobalGiving platform. It is our hope that you all will continue to help us so we can keep rescuing women and girls who are suffering not only in Spain, but in all parts of the world, and most importantly, so we can fight against this grave human rights violation and ensure more women and girls do not suffer what too many have already suffered and are currently suffering.

Once again, APRAMP extends its sincere gratitude to each and every donor who has helped us get one step closer to our goal. Please help us to continue spreading the word about our project!
If you would like to watch the "Loveth" film, check out the link below:
https://www.youtube.com/watch?v=9fWtHTQe3As
For more information on the project, "Chicas 24 Horas", click on the following link:
http://www.proyectochicasnuevas24horas.com/
Lastly, be sure to check out APRAMP's website, Twitter, and Facebook page, which give more detailed information on the work we do to fight human trafficking, as well as the most recent news and presence in the media!
Do you have any thoughts or ideas on how to get more financial support? We're open to however you might want and be able to contribute! Your partnership makes a huge difference!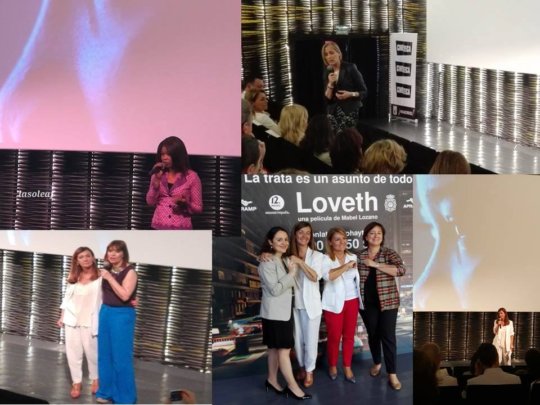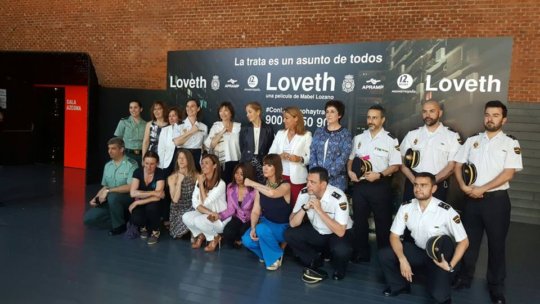 Links: