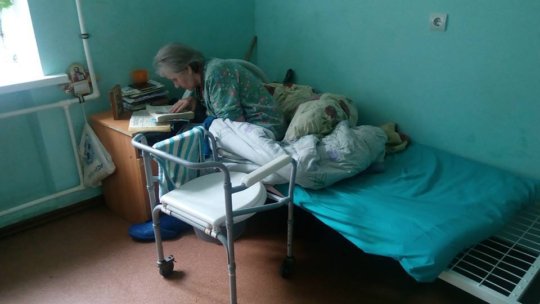 Dear friends,
I can say, throughout the last months a lot of exciting stories happened in the nursing homes through your support. We constantly receive reports, letters and photos from our more than 100 nurses where they write about after-stroke paralyzed people who start to move and get up from bed due to constant exercising, about disabled who gradually get up from wheel chairs, about evening tea events in homes where previously old people starved each day from 5pm to breakfast time.
But I would like to share with you one story which stroke me the most.
Last July Lisa Oleskina, the founder of Enjoyable Aging, posted a very painful note named "on humility" in which she discussed one of the nursing homes she visited. It was summer, therefore most nurses were absent on vacation with just one nurse left to serve the whole nursing home. The home itself was dirty, unpleasant, many beds basically had no linen, and around 40 bedridden inhabitants of the home reminded of ghosts, barely alive and absent-minded. In this desperate place Lisa found one old woman, the only conscious one in that room, who was praying humbly in her corner, crossing herself and all the time thanking God.
Soon after that visit "Enjoyable Aging" hired additional nurses to this home so that one nurse would care for 8 beddriden rather than 25-30. Also, "Enjoyable Aging" trained them explaining that the purpose of their work is not the ideal condition of walls and floors, but rather a good condition of inhabitants. This is not what the personnel is used to since the officials pay more attention to the former. The nurses were trained to care for the bedridden, teach them, eg to sit again, and very important – just talk to them and hold their hands.
In less than 3 months the volunteers saw remarkable changes during the next trip. Those old people who looked barely alived before, now greeted volunteers, talked and even smiled.
And here's the letter sent by one of the nurses about that praying old lady:
"I take care of Yevdokia Grigorievna (the woman's name) and her neighbours. I want to tell you that Yevdokia Grigorievna started to BLOSSOM! She still prays a lot and thanks me all the time. But she also started smiling. When last Saturday we were visited by volunteers who gave the concert in our home, at first, she didn't want to go. When I found out why, I was shocked. The thing is, she has NEVER been outside her room in the last 5 years!!! And this is just because there were no one to assist her to get into the wheelchair, furthermore, she just didn't have her own wheelchair. When I finally persuaded her to go, she took out a small package with fresh clothes which she kept "for funeral" and changed. I cannot describe to you all those emotions! Her tears of happiness! And this is despite she barely hears anything. Can you imagine that an almost deaf person can enjoy a concert like a child!
And one important thing. Despite at first, I also thought that all the other ladies in the room are in deep dementia, I was mistaken. All of them, besides one lady, are fully conscious, but they were fully secluded and didn't want to talk to anyone. And now they cant stop talking to me. Thank you, all the supporters, from all my heart! "
When we read such letters, we realize more and more how important for us to keep those "bringing magic" nurses. There're many of them, more than hundred, and each month we're at risk of not raising enough money to pay their well-earned salaries. And at the same time there're too few of them for all those many bedridden old people in our nursing homes. And we cannot afford less!
We say again and again - your constant support is crucial! So that we wouldnt have to say to all those old people and disabled who started to come to normal life, that we cannot afford their normal life anymore. No way!
Thank you thousands times, our dear donors and supporters!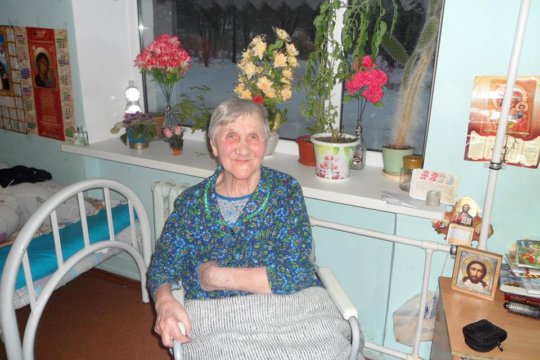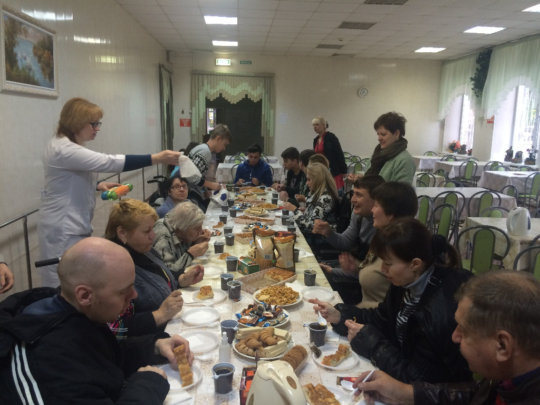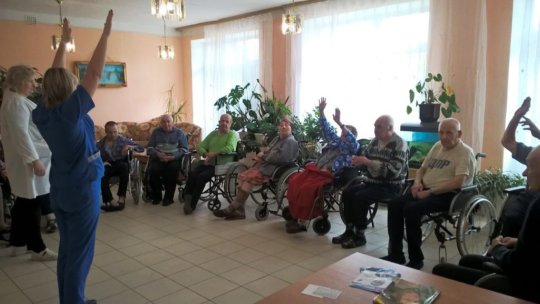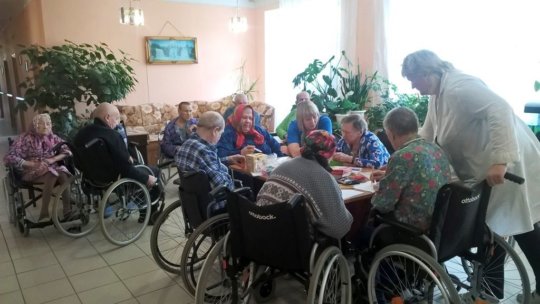 Links: