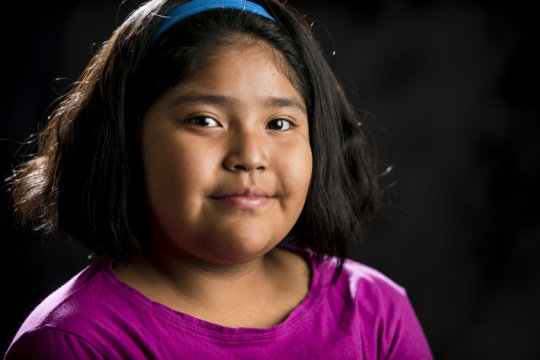 As we enter the fourth week of our 2016 Academic Summer Adventure, we could not be happier with the way things are going. We have close to 40 youth attending each day who are doing amazing work with their studies, eating a nutritious lunch and snack each day, and taking educational field trips across the state of Arizona.
Fewer than half of the Tohono O'odham community's adults have completed high school (the lowest rate of all U.S. Native American tribes). A dropout rate in excess of 51% continues to be the norm. Lack of education has an enormous impact on the future, since the population is statistically young: 52.2% of the population is under 25- years-old (compared with 35.3% of the United States).
The goal of the program is to continue academic lessons through the summer, build our youths' self-esteem, spark curiosity, and shape strong, healthy, contributing members of society. June 6, 2016, marked the start of the sixth year of the program, which benefits 40 students per day for six weeks. The program focuses on teaching reading, writing, math, technology, science and other STEM activities, and health education. Also incorporated are the teaching and development of traditional Tohono O'odham art, handcrafts, language, gardening, and cultural history. The program also combines physical and psychological safety, supportive relationships, appropriate structure, athletics, opportunities to belong, positive social norms, support for efficacy and mattering, opportunities for skill building, and integration of family, school, and community efforts into the program. We follow these and all of the Arizona Quality Standards for Out-of-School Time Programs. Also this summer for the first time we are teaching the youth how to say no to underage drinking and substance abuse through Too Good for Drug Lessons.
As with our academic after-school program, all of the youth involved in this program have already increased their reading, writing, and math skills and are almost caught up to their grade level if not already there!
Thank you from all of us at NAAF for continuing on this incredible journey with us, and thank you from the students. Even though they may not be concerned with the importance of donations or grants or funding, they are thanking you through their hard work, their dedication to their studies, through graduating high school and going on to college and even coming back to help this Tribe that is in bad shape. This Tribe is hurting, but we see amazing, positive change daily, and you are a huge part of that change, so thank you again, so much. We truly cannot thank you enough.
.