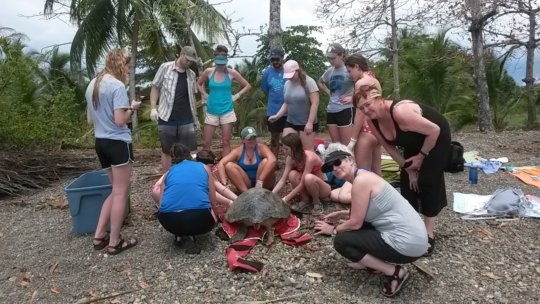 Since we have started our campaign for the Rescue Center, we have received 165 donations! Sea turtle friends from many different countries have donated to our cause. We, at LAST, are very grateful and sincerely appreciate every help. Donations have helped to improve the Rescue Center, supported sea turtle medical treatment, motor repairs, mangrove reforestation, population and health studies.Two donors from Germany had the opportunity to see first hand, how donations make a positive impact. They combined her vacations in Costa Rica with a site visit to the Osa Peninsula and watched our staff and volunteers during the sea turtle work and mangrove reforestation. What is written on Global Giving's webpage about the project, had turned into real life for Rita and Gisela and we are very happy to say that they had an amazing experience during their stay with us! As you all know, there are many ways to join conservation efforts, whether you make a donation, you sign up for volunteering or you simply help to raise awareness about the importance of protecting marine life. Besides volunteer groups, like Ecoteach groups, the Osa project receives also day visitors. People who cannot commit to volunteer for a longer time, but still want to support the cause, can give one day and volunteer with us. Give a Day Global connects international travelers with daylong volunteer opportunities in order to help nonprofits. Colin and Jen didn't miss this opportunity and joined the In-water studies for a day. Lucky enough, our team caught a huge green turtle, that had no tags so far and that could be registered as a new individual in our data base.
Another sea turtle patient at the Rescue Center:
Part of our routine when we catch a turtle at the Osa In-water project is to undertake a thorough external health check. We check the turtle for any signs of injury, ill health, abnormalities and parasites. The main parasite we are concerned about is the parasite called Stephanolepas muricata (Steph). It looks like a small spikey ball, a bit smaller than a pea, and it floats around in the sea and latches onto turtles when it encounters them. Once attached they bore into the skin, usually between the scales on the flippers and slowly predate the turtle. Last week we caught a critically endangered adult female hawksbill (Eretmochelys imbricata). Her general health was good, she wasn't underweight or showing any signs of injury however she was carrying a parasite load of over 200 Steph, mostly in her front flippers.
The treatment is simple and effective. The turtle is checked into the rescue center and kept for 24 hours in one of our fresh water tanks. This is enough to kill the parasites that can only survive in saltwater. We then restrain the turtle on a work bench and systematically remove the dead parasites by tweezing them out and disinfecting the wounds with Vanodine. She was released back into the ocean as soon as the last Steph was removed, and, because we tag every turtle with a unique code we will be able to monitor her progress when we capture her again.
Border-crossing conservation actions improve positive impact on sea turtles
During 26. – 29th of April, LAST and ICAPO (Eastern Pacific Hawksbill Initiative) held an international workshop about sea turtle monitoring and capture methods. 14 participants from Costa Rica, Mexico, Nicaragua, El Salvador and Ecuador participated and took action themselves. All conservation groups are working with sea turtles and came together to evaluate the best practices for successful monitoring. The goal is to standardize work protocols so that data can be shared easily and meaningful results can be produced. As sea turtles are a shared resource because of their migratory patterns, those results are key for a good conservation management in the Pacific Ocean in the long term. During the workshop, participants had the chance to take data and samples from six hawksbill turtles that were captured during the survey in the Golfo Dulce. We hope to continue using the Osa Rescue center for learning and exchanging experiences on an international level to bring out new conservation leaders and to implement conservation strategies on a broader level.
Motor problems threaten project activities
We had to set up a small micro project with the goal of raising US$ 2500, as our project boat motor kept failing and new parts needed to be bought. In Osa, conservation work depends on a running boat, first to conduct the population studies, and second to be able to transport injured sea turtles that are found in trouble. Thanks to Global Giving Donors we could solve the problems partly and assure repairs but we would urgently need a new motor to secure our work for the future.
Please have a look at the link above and share with colleagues, friends and family. Together, we hope to achieve our goals soon and provide you with more information when our campaigns will end successfully.
Sincerely grateful for all your support,
LAST team in Costa Rica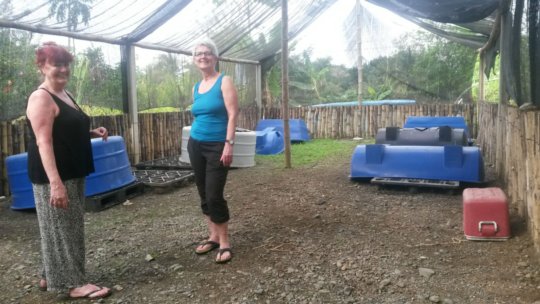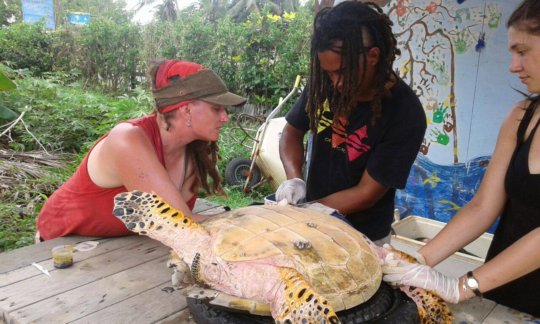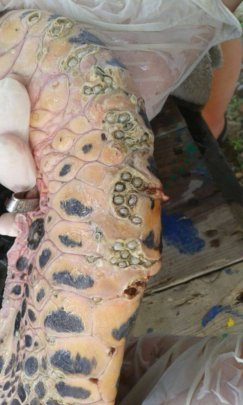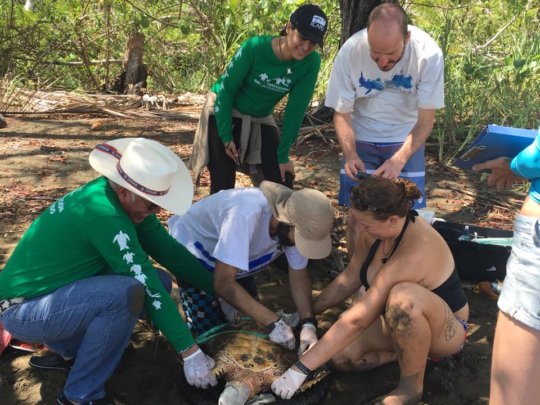 Links: