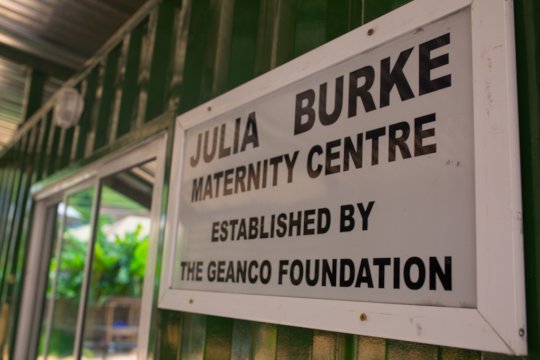 Thanks to you and our entire GEANCO family of donors, we accomplished great good together in the face of significant challenges and disruptions this year.
As the coronavirus pandemic took fatal hold in Nigeria, we provided local health workers, traditional birth attendants (TBAs), and our partner hospitals with over 50,000 donations of much-needed PPE. We also trained them on COVID-19 precautionary measures using the World Health Organization (WHO) guidelines.
We also provided critical support to Nigerian schoolchildren quarantined in their villages with no means of mental stimulation and engagement – no laptops, no smartphones, no physical books. We have provided 240 tablets preloaded with educational software and hundreds of West African books to Nigerian youth all over the country. These tablets allowed our partner schools to initiate successful remote learning programs, ensuring these students won't be hindered in their continued educational progress and advancement.

We were proud to partner with Yahoo! to present STOR14S, a children's fiction podcast series supporting our coronavirus initiatives. Listen to stories read by acclaimed actors Benedict Cumberbatch, Rachel Brosnahan, David Oyelowo, Zoe Saldana, Jeff Daniels, Thandie Newton, Chiwetel Ejiofor, and more.
We also funded and built the Julia Burke Maternity Center, our first mobile clinic. Through this clinic, we are provided high-quality care to pregnant women, young mothers, and their babies.
Our Safe Delivery Mama Kit program continued unabated throughout 2020, allowing us to help hundreds of pregnant women safely deliver healthy babies in rural clinics in southeast Nigeria. We also continued to screen pregnant women for anemia and cover the cost of treat for the most vulnerable ones.
Our UNBREAKABLE JOY Virtual Gala for Africa debuted on October 24 and is available here: https://www.youtube.com/watch?v=Tk_197VeFM4
You can also purchase original art created by our scholarship girls at: http://donate.realher.com/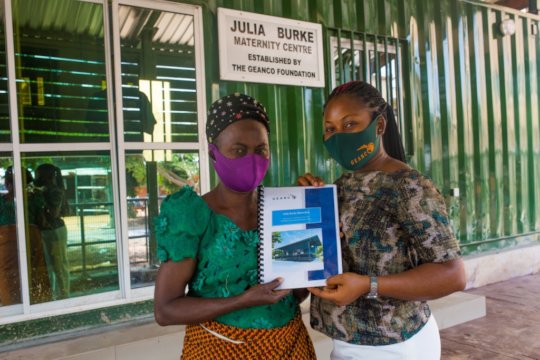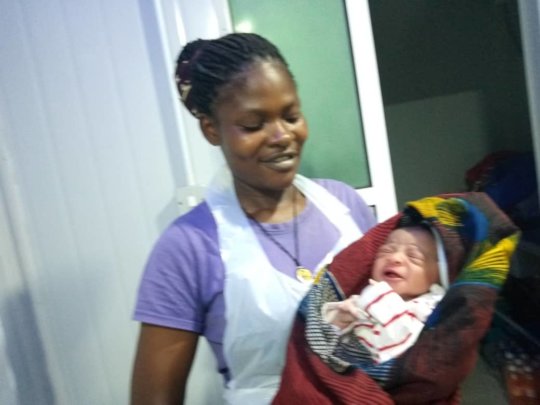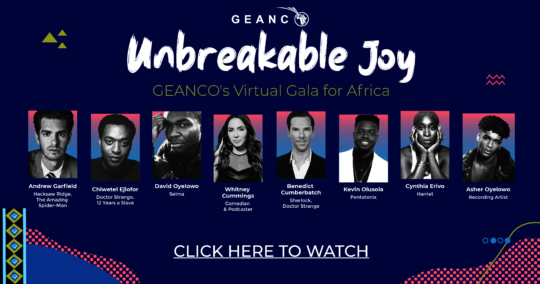 Links: