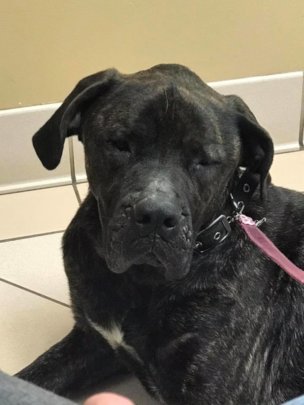 Dixie is a 4-year-old English Mastiff that is the sweetest and calmest girl you could ever met. She was originally brought in as a stray when a good Samaritan found her wandering about in a neighborhood. After a few short days the owner was located due to a microchip. The owner felt like it was better for Dixie to be signed over as she didn't have the money to care for her properly.
Sadly, Dixie had already suffered way too long in her poor condition. First her skin was a "hot mess". It was thin and even nonexistent in some areas, while being red, itchy and smelly. She was underweight at 83 pounds but you could tell was hungry all the time. She also visibly had trouble walking and her back legs bowed out. She acted like she wanted to jump up to greet you but just couldn't. She was so sweet and would just wag her tail all the time. Even that caused her problems and she had to be moved to a different area because she got "happy tail". This is a condition that dogs kept in a kennel can develop from wagging their tails so much against the side of the kennel they bleed. POOR GIRL!
Warrick Animal Guardians took her to the vet to see how bad she really was and if there was anything, we could do to help her. It was not good news...she was heartworm positive, had a flea allergy and itching herself raw in spots. Even worse both hips were in bad shape and both of her knees were shot! She had to go on medications to help give her some pain relief. She got a bath every few days and strict instructions to not allow us to let her over do things while we tried to find her a rescue or home!
About 5 days later we noticed Dixie had even more trouble walking. After inspection a large mass and swelling was seen on her right front elbow. Warrick Animal Guardians took her back to the vet! She had a large abscess and the clinic put her under to drain the abscess and got her on even more meds. Dixie has been at the vet now for 6 days so she can get round the clock care. We are hoping she heals well enough to get her heartworm treatment so we can move forward with finding her a new home.
Warrick Animal Guardians pays for 100% of the medical care for any animals entering Warrick County Animal Control. The county doesn't even have a cat food or dog food budget much less any type of funding for medical care for animals in need. Your donations directly affect the lives of these animals. Thank you for caring about them and supporting us in helping make their lives better and much less painful in Dixies case!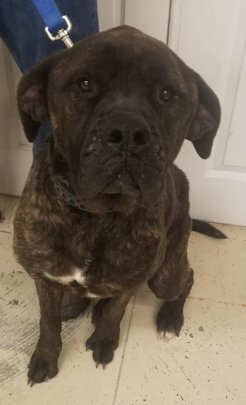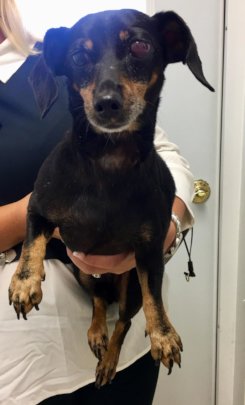 Many times at Warrick County Animal Control animals come into the facilitythat have foudn their way into a tough spot.
Macy, a senior Dachshund at nine years old was surrendered by her owners because she recently started nipping at their 4 year old son. Macy came in with a bulging eye and in a LOT of pain. She had never bitten before. They did not take her to the veterinarian for an exam and instead they surrendered her to WCAC. We immediately took her to the vet and Warrick Animal Guardians stepped in to pay for the removal of her eye due to Glaucoma. Glaucoma is a very painful disease and after her eye removal she did wonderfully. Macy has since been adopted into a home with multiple children and LOVES them all!
Hope, another senior was picked up as a stray near death and emaciated. She went straight to the vet and was given intravenous fluids, medications and radiographs. Warrick Animal Guardians fully funded the care of Hope. After a few days Hope vomited female hygeine products and through the community found out from family members she had ingested them months ago. She had been slowly starving to death! After weeks of care in a foster home she is doing much better continuing to thrive and gain weight!
Lastly, a very shocking case is Roger. A beautiful Blue Tick Coonhound that was shot with a hunting arrow for killing a chicken. He needed immediate surgery to repair the gaping wound in his neck. Warrick Animal Guardians came through for Roger and paid for his surgery! He is currently in foster care and still looking for a home.
Without Warrick Animal Guardians all of these animals would have suffered and died. Warrick Animal Guardians will continue to try to help as many animals as we can but will need the continued support from donors like you!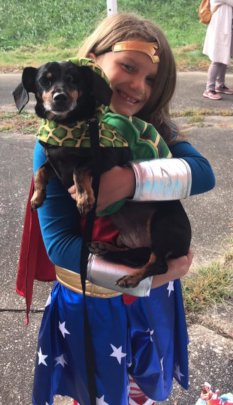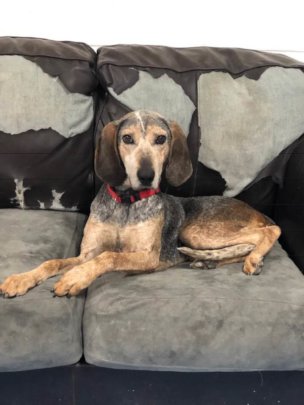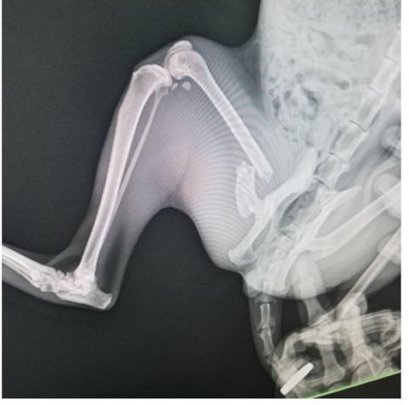 Warrick County Animal Control (WCAC) found a sweet cat dumped outside of their facility locked in a box that nobody even knew how long he had been there. It had been hot and without water for a length of time that he could of easily ended up dead. Luckily, two staff members saw movement inbetween the holes and let him out. He was limping therefore the staff knew he needed to go to the vet. WCAC does not have funding to care for animals in this type of situation, BUT Warrick Animal Guardians does thanks to donors like you!
Due to his sunny disposition and coloration it was decided to name him "Sunshine". He is a Domestic Shorthair, with a beautiful orange stripped tabby pattern with white. We estimated his age at about 3 years old. After a veterinary examination, inclduing radiographs (x-rays), it was determined that he had a broken leg around the femural head. It was in poor Sunshine's best interest to amputate his leg.
One Vet Tech stated "I love him! He was such a perfect gentleman for his procedure. Never stopped loving! I hope someone gives him the home he deserves."
Although Sunshine has not found his forever home yet, WAG has paid for all of his medical needs including his neuter, rabies vacciantion, flea meds, etc.
We hope that you can see the amazing difference donors like you have made in his life and other animals lives by giving them a second chance.
Thank you!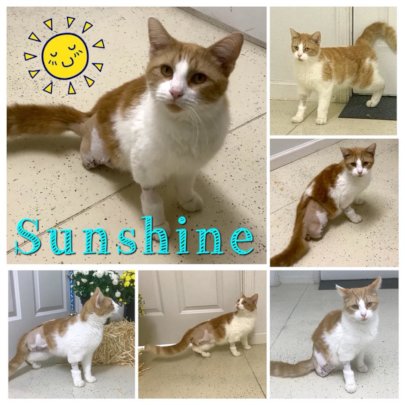 WARNING: Javascript is currently disabled or is not available in your browser. GlobalGiving makes extensive use of Javascript and will not function properly with Javascript disabled.
Please enable Javascript
and refresh this page.