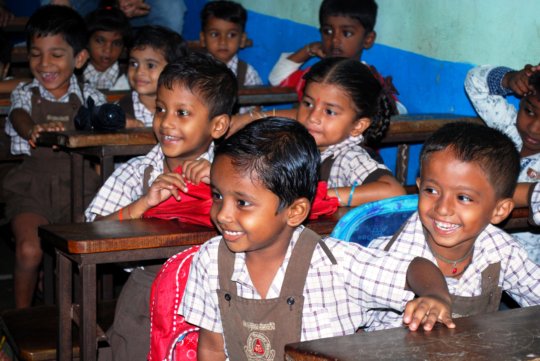 Dear Toybank Project Supporters,
Greetings! Toybank continues to tread on the path of impacting children's lives in this quarter. And this wouldn't be possible without all the support and contributions made by you folks. Our focus is to deliver the power of play to children and help them develop into better adults.
We have striven positively to expand our reach to more children and spread happiness in the months of July, August, and September 2017. Toybank celebrated its 13th Birthday on 16th September with an Annual Distribution Event at Subhedar Ramaji Ambedkar School. Over 90 volunteers teamed with Toybank to distribute toys to 650 students to make it a memorable birthday.
Our intern, Lucy Wray who hails from the United Kingdom shares her experience with us about the event, "My internship at Toybank so far has allowed me to experience a selection of all the different aspects of what they do. I am fortunate enough to have been able to attend their Annual Distribution Event on Saturday 16th September, which celebrated their 13th birthday. The event itself was incredible in bringing together volunteers, students, teachers and the Toybank team alike. Underpinning the event was the intention of giving these lesser privileged children not just a toy to take home but a day to cherish and remember for the rest of their lives. If you were to look back on your childhood nearly every single one of us would have a toy had a strong emotional attachment too - I know I did. It was incredibly inspiring to be able to witness Toybank giving these children both an opportunity to play at home but also a chance to receive something that is solely theirs. I have never been more aware of quite how lucky and privileged I have been in my life than I was on Saturday and for me, the day was an incredible and unforgettable experience that I am forever grateful to have been a part of. It is a day I will remember and treasure for the rest of my life and I hope that the children who experienced it will too." - Lucy Wray, UK Toybank Intern
We addressed the importance of play and spread awareness amongst children and adults via Sensitization talks at schools such as RBK International, Hill Spring International, and THINK Global School and at corporates such as BNP Paribas and DP World. Our QTube Café session, Power of Play session and Design for Change Sessions further helped us spread awareness to volunteers and adults so that they can help us better.
We also received a large stage to network and draw more support at the Exhibitions at Ubuntu Montessori School, Deloitte and US Consulate. Shweta Chari, Founder, and CEO of Toybank got a chance to participate in a panel discussion at the Kids India Fair and address toy companies and distributors about the value of play. The event ended on a high note with a small toy distribution for 25 children from one of our centres in Mumbai.
Toybank relentlessly pushes the barrier but at the same time never forgets its roots at conducting regular play sessions. We got a chance to engage our interns from abroad and volunteers with children during play sessions at Hindi BMC School, Pre-Primary play session at Borivali, and Pragati School.
Story from the field:
Prasad (name changed) is 15-year-old child studying in Sevak Gram Night School. There are 4 members in his family. He belongs to an economically backward family. His father works for the Municipality and his mother is a housewife. He has 2 siblings. Both the sister and brother attend school.
Prasad never enjoyed studying and hence, does not enjoy attending school. He does not stay with his family and about 5 years ago, he moved to one of our partner centres under CORP. He attends the night school. He comes to the centre in the morning at 9:30 am to have his breakfast and to study. Later, around 7 pm he goes to his school. He attends school for an hour or two and then heads to do his night duty. He works at the Mumbai Central Station. His job involves collecting plastic bottles (drinking water) from out-station trains. He sells this to a recycler for Rs 5 per bottle. His average income per day is about Rs 50.
When our Field officer visited his centre and conducted a play session, she noticed that he was quite an aggressive child. Along with few of his friends, he was able to disrupt the session. Our field officer decided to give him one of our numerical games from the library – Rapid Calculation. Keeping in mind, his daily operations which had mathematical calculations involved in it, she thought of giving him this game. All our numerical games work on the non-cognitive skills like patience, motivation, self-control, perseverance etc. She needed Prasad to start focusing on these aspects. Initially, he struggled with the calculations but as soon as he got the hang of it, he started playing it with a lot of focus.
Today, his favourite game is mec-o-tec and the goal of his life is to make his own car.
At one of the sessions, Our field officer initiated a discussion with this child. He seemed to be upset with his family since no one was speaking with him. He was also not treated well most of the time.
She tried some of the ice-breaking activities like- blindfold, quiz competitions, action game etc. and he was excited. She observed that he was participating more than others in these activities. He also seemed to enjoy the theme based sessions. He mentioned that the activity on health and hygiene had helped him and that he had learnt some of the very important things to maintain the cleanliness.
Once the school started receiving various games from Toybank, Prasad started to come to school on time. Prasad has been attending the sessions at the centre more regularly. He is showing a constant improvement when it comes to his behaviour and his understanding of the games. The attendance has gotten better.
We sincerely thank you all for the generous contributions and hope that you continue to support us. Do hit the donate button on our Project page to strengthen our foundation furthermore. It will not only ensure that the children in India will get the opportunity to play but also get to grow and develop into better human beings.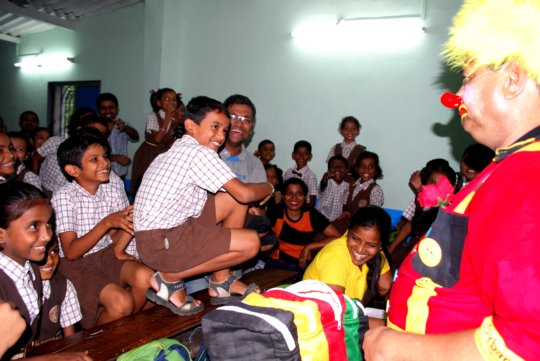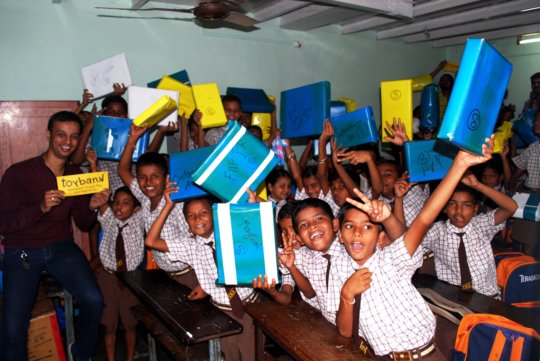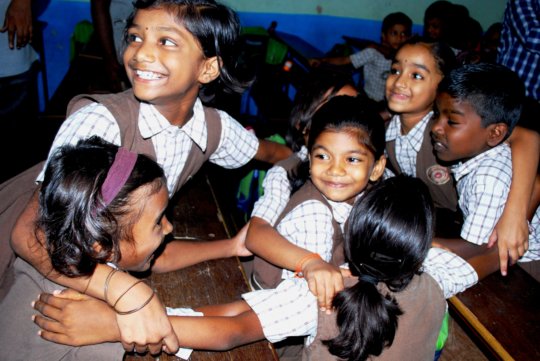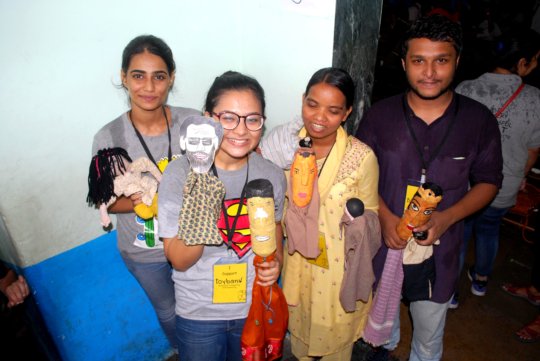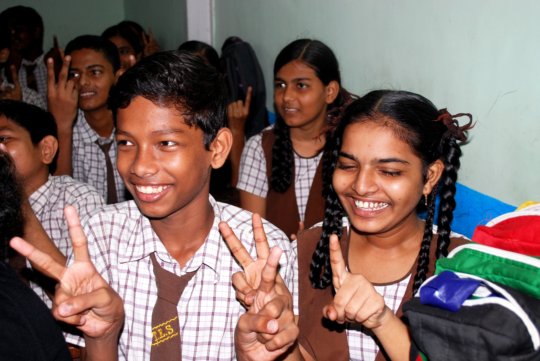 Links: