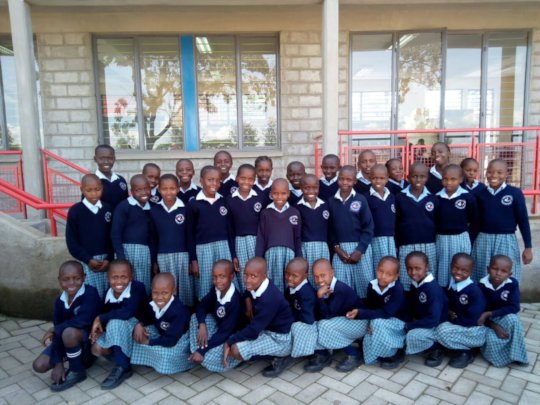 It is a wonderful thing to be able to provide needy children with everything they need to go to school and get a good education for a brighter future, medical and dental care so that they can experience a healthy childhood, warm and nutritious meals so that they can grow, thrive and concentrate at school, playgrounds, sports and games so that childhood is a joy - but what about music and art?
The children attending the Live and Learn in Kenya Primary School in Nakuru, Kenya are now finding out what it means to be a part of a society that accepts them as they are and not as "pitiful slum rats"! Which was a common way of seeing the very poor by the very wealthy.
Our pupils excelled at the Ministry of Education, Science, and Technology's National Music Festival at the Nakuru West Sub-County competition on May 30, 2018 being awarded first and second prizes!
To say the least, we are very proud of these children and their ability to participate against all of the other school - rich and poor - with their heads up high and the self-confidence that a strong and able child should always have.
We would like to thank our donors for helping us to make this possible for the children through your kind and continued donations to our cause.
Now that the children have won the sub-county competition - they will be off to the regional competition soon!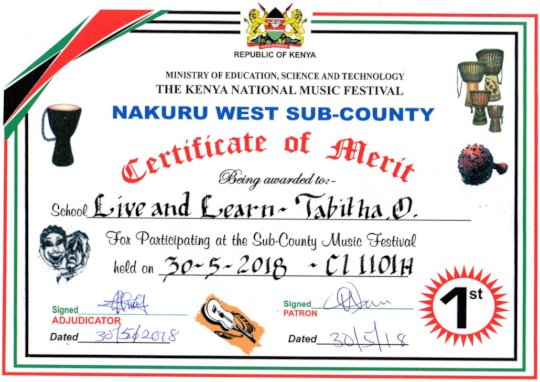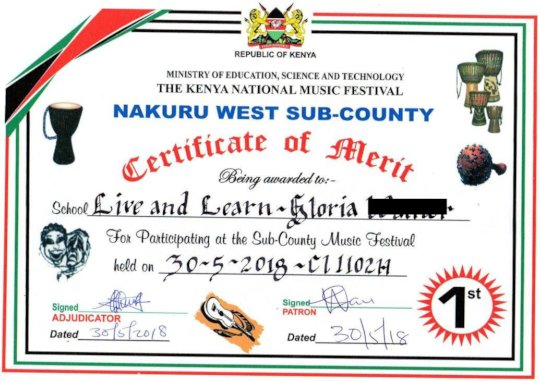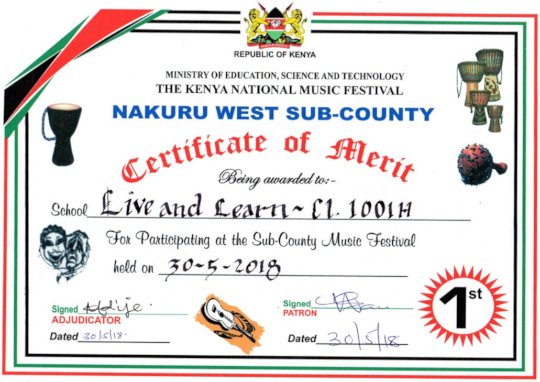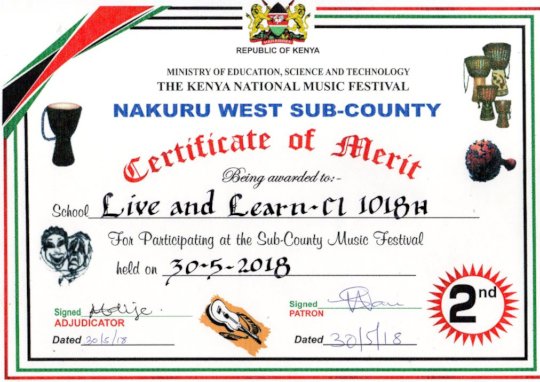 Links: