We have been so lucky! It has been a huge challenge over the past 4 years of building our school at the Live and Learn in Kenya Education Center in Nakuru, Kenya -the 8 classrooms, school offices and teachers' room - with a lovely courtyard was completed some months ago. Now we are working on raising funds to finish the school dining / multi-purpose hall. The foundation and outside walls - all the way up to where the roof will someday (hopefully soon) be. It's so exciting!
And what comes next? Well, the kindergarten of course! We are now using school classrooms to complensate for the day care aka nursery class and the preschool class - but the kindergarten class is still in the big, old wooden shack with a tin roof... A 3-classroom tract is planned for the nursery, kindergarten and preschool classes - and we hope to begin construction of the first classroom by April 2019. Until then the dining / multi-purpose hall must be paid for and finished - and then we can take a great big breath and whoosh get back to work raising funds for the Kindergarten. So there's no better time than now to begin :)
A lovely porcelain plaque will possibly bear your name - or the name of your choice - on it if you have donated at minimum of $1000 US. And for the very, very generous donor who decides to go down in Live and Learn in Kenya Int'l history as the person or firm who has paid for the complete construction with an $85.000 US GB or German tax deductible donation - the kindergarten will be named after you or the name of your choice!
A huge chunk of the future lies in our hands. Let's make it happen!
Asante sana - thank you so much for caring.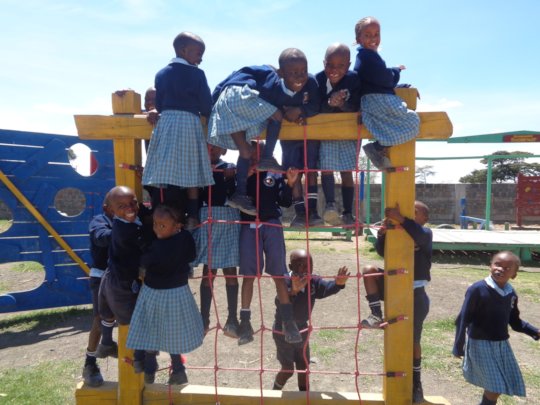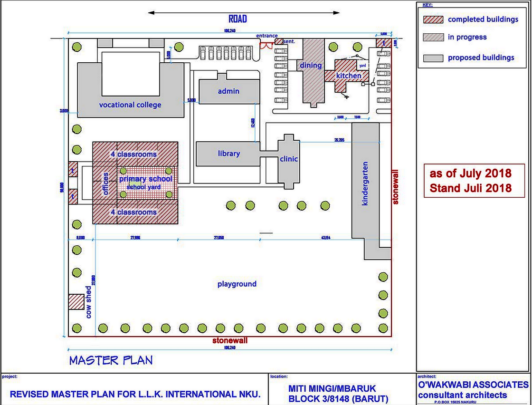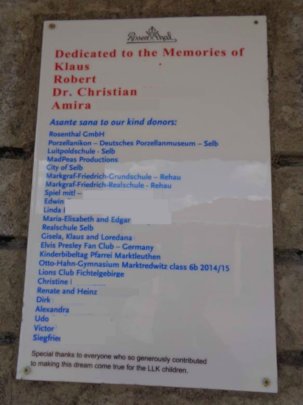 Links: