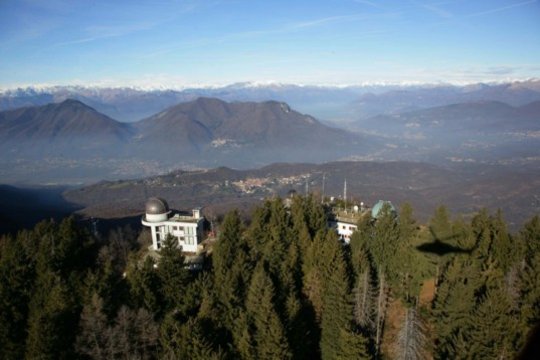 The Planetary Society's Director of Science and Technology, Bruce Betts, returned recently from the Planetary Defense Conference in Frascati, Italy after announcing the winners of the Shoemaker NEO grants.
These grants will allow major upgrades in the abilities of winner's observatories to study potentially dangerous asteroids. The Shoemaker NEO Grants are designed to assist amateur observers, observers in developing countries, and underfunded professional observers in contributing to vital NEO research. Past Shoemaker grant winners have made tremendous contributions to discovery, follow-up, and characterization of potentially dangerous near Earth asteroids using the upgrades facilitated by the grants.
The 2015 Shoemaker NEO grants awarded a total of $53,250 is awarded to 6 winners: Luca Buzzi (northern Italy), Maurice Clark (western Australia), Daniel Coley (California, US), Robert Holmes (Illinois, US), Julian Oey (eastern Australia), and Donald Pray (Massachusetts, US). Learn more about what each of them will be doing with their grants and more about what they study here.
Over the 18 year history of the Shoemaker NEO Grant program: more than $323,000 has been awarded in 49 awards (to 39 awardees) in 16 countries on 5 continents.
We are proud of the winners' contributions, and thank you for your support of The Planetary Society.
Photo: The G. V. Schiaparelli Observatory near Varese in northern Italy. Lucca Buzzi, the observatory operator, is the recipient of a 2015 Shoemaker NEO Grant.