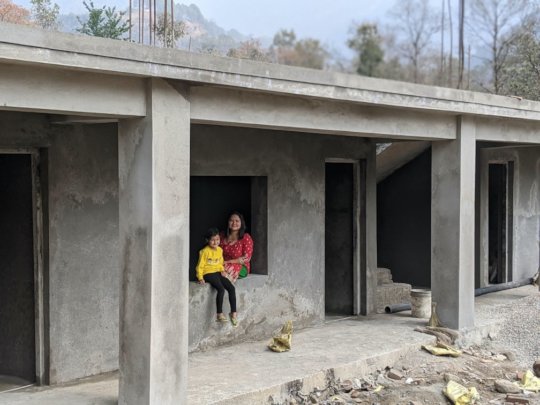 Through our 2021 campaigns, Her Future Coalition has been able to offer high quality computer training to 160 survivors and high risk girls over the past 8 months.

The devastating second wave of COVID-19, which hit India in the late spring, has necessarily delayed the opening of our new computer lab in Kolkata, but design and furnishing of the lab is underway.

Meanwhile, we have offered computer classes to 100 middle school girls at the EkTara school in a Kolkata slum community, and 6 months of professional computer training (mostly offered virtually) to 60 adolescent and young adult women from the most vulnerable circumstances. We provided tablets for computer training and online schooling to 75 girls in the red light areas and urban slums.

Our next step will be opening a full service computer lab at our Her Future Learning Center in Kolkata, adjacent to the Sonagachi red light area. At the lab, we will able to offer computer training at all levels - from absolute beginner to coding - to 200+ girls a year, opening up a world of opportunities and changing their lives.
In addition, construction of the Freedom School in Eastern Nepal is almost finished! The school opened in September to 75 students, and will ultimately provide high quality education to 325 students. While the construction is being completed, we are providing tutoring support to some high risk girls and conducting teacher training. The school is in a remote tribal region with an extremely high rate of trafficking and exploitation

We are supporting a full year of intense tutoring and remedial help for 250 girls: 65 in an urban slum of Kolkata, 25 in a rescue shelter in Kathmandu, Nepal, and 175 in the red light areas of Kolkata.
We are 75K away from our year end goal.
- The Her Future Team 10/12/2021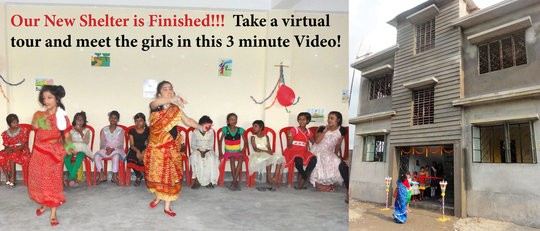 Thank you for your continued support of Made By Survivors Jewelry Centers. The last shelter build and jewelry center construction has been completed.
For the past three years, we have been raising funds to build a shelter in Jalpaiguri, West Bengal, India in partnership with our dear friends at Women's Interlink Foundation. We broke ground in late 2013, finished the exterior in September 2014, and just this month, finished the plumbing and electrical and bought beds, so that the first 50 girls can move in later this month. View the video at https://www.youtube.com/watch?v=mi1IUiNnGGo&feature=youtu.be.


Our exquisite new jewelry collection - Sacred Garden - was designed by survivors at the new shelter in Jalpaiguri. The designs are based on the flowering vines that grow near the workshop in Jalpaiguri. According to the survivors, 'no matter how much you cut back a vine, it only grows back stronger', so the vines in these dramatic sterling silver and 22 karat gold-plated pieces are a beautiful metaphor for resilience.
The Made By Survivors Jewelry Centers are selling their jewelry through Relevée.com. This has become a successful model, as a social enterprise to sustain the Made By Survivors Jewelry Centers and pay the designers and manufaturors above fair wages. In fact, most of the women who have been working in the program since 2010 are now making wages comparable with a college educated woman in India.
Thank you for helping survivors have a future that is strong and hopeful.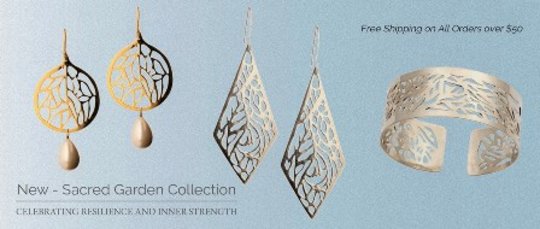 Links: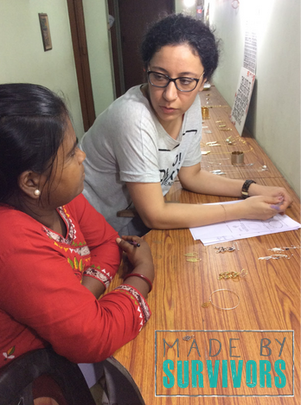 India's first conceptual artist and jeweler is mentoring the artisan survivors at Made By Survivors Jewelry Centers. The creator of Breathing Space is working with our artisans to teach them how to use design to express themselves. She comes to the jewelry center on Saturdays to improve their design abilities, refine their process, and encourage the ladies in the program.
Through this process she is also coaching the artisans on managing personal problems that can affect the work envirnoment. She emphasizes resolution and creative expression through art as a way to deal with pain and conflict. This has lead to an explosion of creativity; with designs that are reflective of our ladies hearts and experiences. Some of the pieces tell their story: Two Worlds Collide, DreamCatcher, Learning To Trust, Open Heart and Badge of Courage. Look for these designs in our online store in 2015.
From working with a world renown jeweler, to discovering ways to heal from their trauma and everyday work frustrations, Saturday's have become a favorite day at Made By Survivors Jewelry Centers.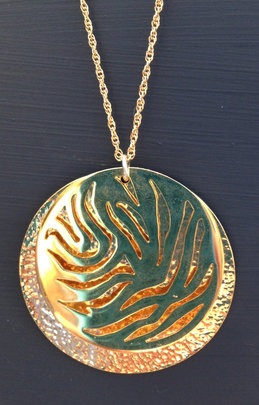 WARNING: Javascript is currently disabled or is not available in your browser. GlobalGiving makes extensive use of Javascript and will not function properly with Javascript disabled.
Please enable Javascript
and refresh this page.