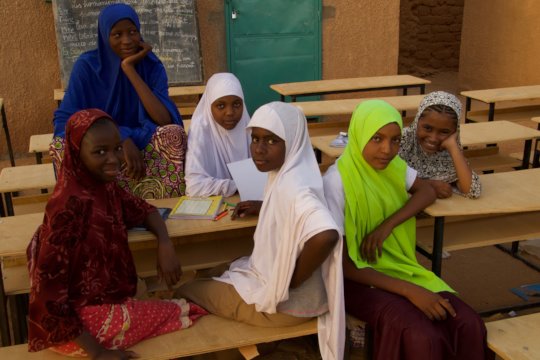 Hawa is a student in 4ieme (8th grade) in the Aouderas Middle School. In addition to working with a local woman mentor, Hawa receives free daily after-school classes to help her succeed academically. The program has helped Hawa and she's ranked 6th among the students in her year at school.
Below are her words about her experience with RAIN's Middle School Mentoring Program:
"I attended primary school in the village of Elmiki, where I was raised. My father was never home when I was growing up. He left on 'exode' to neighboring countries or he went looking for gold at mining sites. When I passed the exams at the end of the Primary School Cycle, I was admitted to the Aouderas Middle School.
In the beginning [when I got to Aouderas], I was so discouraged I wanted to drop out of school and return home – even if that meant making the long journey alone on foot or riding a donkey. Luckily, I was enrolled in RAIN's mentoring program. With the support and guidance of my mentor, I was encouraged and motivated to continue my studies and to succeed – even when it felt difficult. We benefited from the daily after school classes and our mentors met with us two or three times a week to guide us. I wouldn't have gotten this far without that support. Otherwise, I think a long time ago I would have dropped out and gone home – I'd be with the other girls my age in my village – not in school, or even married to some stranger. Instead, I'm in 4ieme with an average of 14,95 which puts me 6th among the students in my year. I am grateful for the mentors and the professors at my middle school. In turn, today I encourage my peers, the other girls in school, that they can also persevere to succeed."
Thank you for ensuring Hawa has the chance to continue her education. We hope you'll continue to support this project so Hawa and girls like her have the support they need to persevere through their challenges.
Please also consider asking a friend to join you by matching your gift - if everyone brings one friend along, we can raise twice as much and reach twice as many girls!
Don't hesitate to reach out with questions and if you want more RAIN updates, check our our website, newsletter, and social media pages.
With gratitude,
The RAIN Team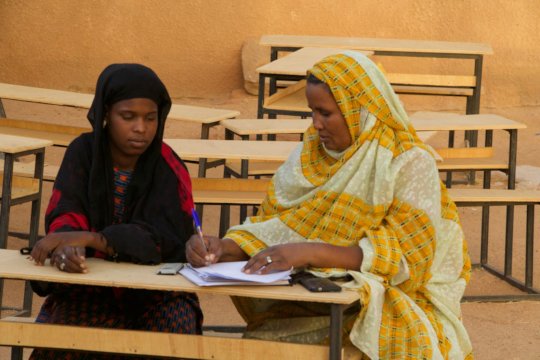 Links: