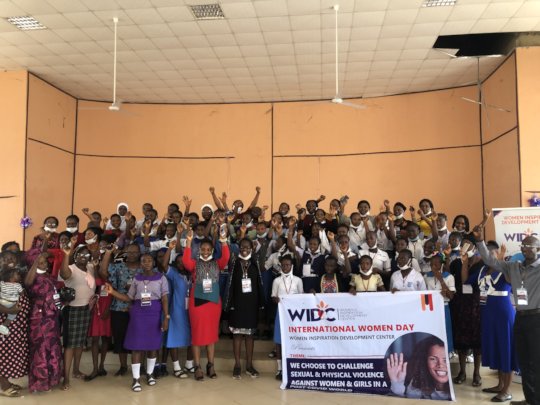 Eight speakers including was gathered from 6 countries to speak virtually and physically at the Confident girls Ambassadors Summit organized by Women Inspiration Development Center in Nigeria to mark 2021 International Women Day .
At the event 130 girls was gathered from 30 high schools and institutions in Osun state Nigeria for the take off of the pilot program of Women Inspiration Development Center(WIDC) new initiative, "Confident Girls Initiative"
This initiative is planning to gather 5000 girls from 200 schools from at least 30 states in Nigeria in the next five years to mentor, train and help to regain their confidence and become activist against Sexual and physical violence against women and girls in Nigeria.
There has been a great surge of domestic violence against women and girls in Nigeria since COVID 19 pandemic to date. Girls are no more safe anywhere. They are not safe in the school, they are not safe on the street and even in the corner of their homes which should be a safe haven for them, their lives are seriously threatened.
We expect that participation in this project, with continued mentorship and peer support in conjunction with meaningful internet engagement will result in significant positive behavioural change in the girls to continue to challenge the status quo that is making domestic violence thrive in our world..
Links: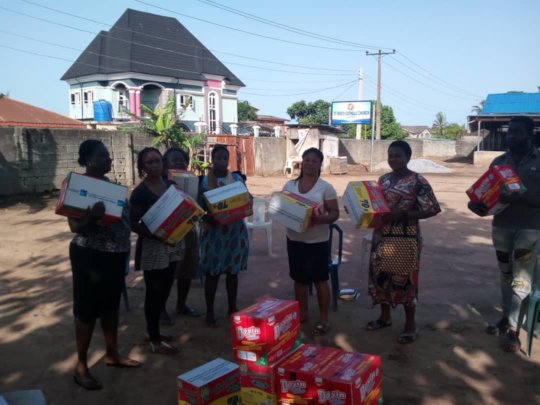 Women inspiration Development center at the end of each year always extend Love to the women we are working with by giving them house hold utensils, gifts and food items for them to have a wonderful celebration of Christmas and the New Year.
This year it became so important to extend our hand of love to more women more than we were doing before because the COVID 19 Pandemic makes life so much difficult especially for disenfranchised women.
WIDC with the help of the fund we got from GlobalGiving was able to give Christmas gift to 100 families and we were so excited we could do this. Thank to GlobalGiving for your support.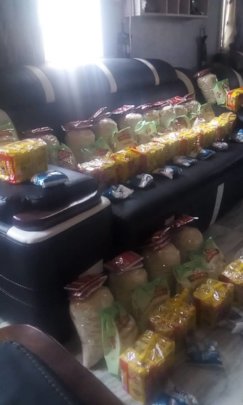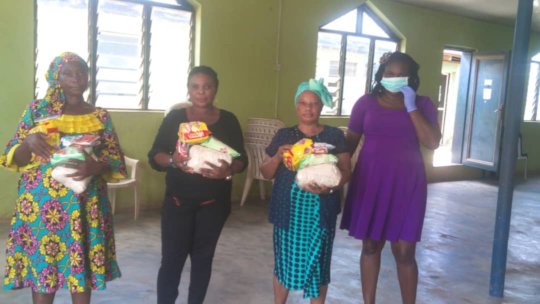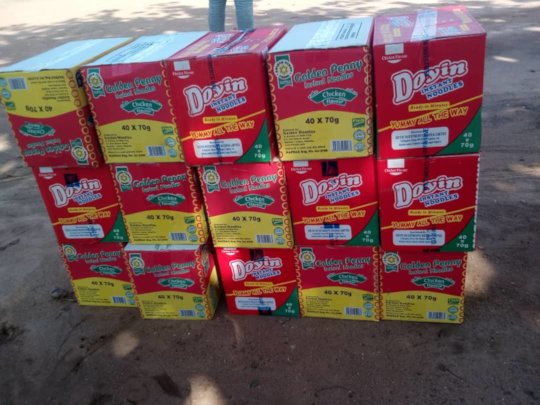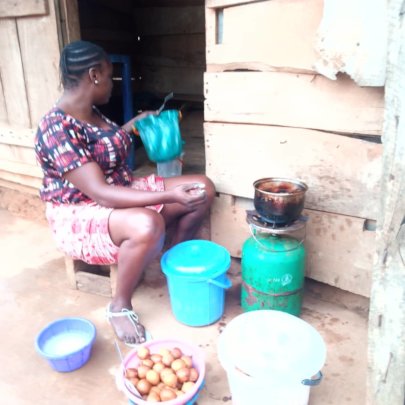 As a result of the COVID 19 Relief Fund received from GlobalGiving, Women Inspiration Development Center has helped 220 more families to kick out hunger and domestic violence. More women were trained on how to establish a small business on hand made nose mask, liquid soap and sales of locally made sanitizers and tailoring. Some women also received reliefs from WIDC to start again their small businesses that have crumbled as a result of the COVID 19 pandemic.
Nigeria has been experiencing a great surge in domestic and sexual violence cases during COVID 19 pandemic and hunger has been killing more people than COVID 19 virus. People, especially women living in the slums could no longer feed themselves again due to the fact that the petty trading and daily paid jobs they usually depend upon collapsed during the COVID 19 lockdown. As a result of the hardship and frustration, domestic violence among this set of people increased tremendously beyond the numbers that used to happen before. We were having about 150% increase in the number of cases of domestic violence.
When the COVID 19 relief from GlobalGiving came, it was a great relief for our organization that has been struggle seriously to cope with the number of reporting cases of domestic and sexual violence because no grant is coming to the organization lately. We immediately started trainings and providing reliefs for women to start a small business so that they can continue feeding their families. Their dependence on their husband for everything the families needs reduced and so hunger and fights in the families also reduced drastically
We are also able through the Relief Fund to organize one on one counselling sessions, Agency-based workshops for slum and village women to sensitize them on the need to create a better life for themselves.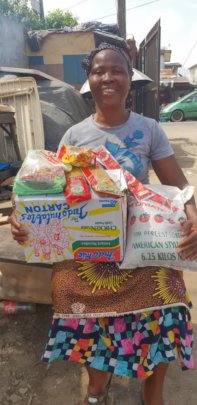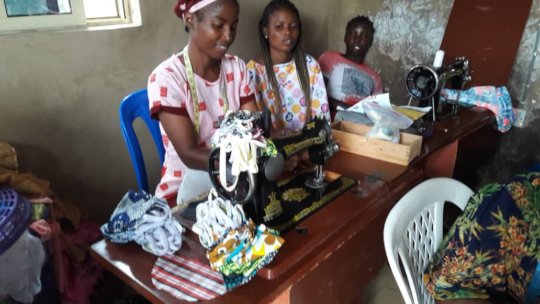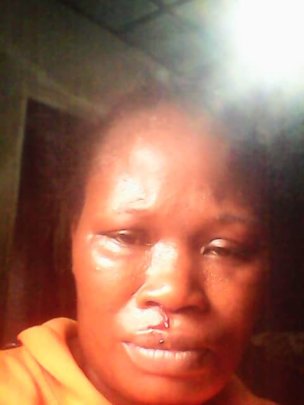 WARNING: Javascript is currently disabled or is not available in your browser. GlobalGiving makes extensive use of Javascript and will not function properly with Javascript disabled.
Please enable Javascript
and refresh this page.