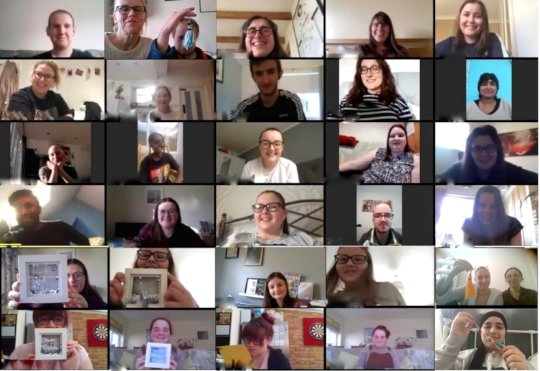 The social distancing measures imposed by Covid-19 have massively impacted our ability to deliver face to face sessions to combat loneliness in young people fighting cancer. However, despite not being able to bring the young people together physically, we have moved our beneficiary services to online delivery and have ensured that the young people we support have an opportunity to come together to learn new skills, improve their confidence and self-esteem, and importantly be part of a community.
During the Global Pandemic, the young people already isolated by their cancer were further isolated by the need to shield. As a result, Teens Unite's usual face-to-face delivery of the Positive Steps program had to stop but all activities moved to online delivery instead. And now, rather than taking place three times each month, activities are held four times every week.
Embracing technology and delivering activities more frequently has meant that Teens Unite has been able to extend support much further than before. Young people from anywhere across the UK are able to access the sessions, as well as those too unwell to make a return journey in a day, or even those currently in hospital meaning anyone who needs support can join our activities to learn new skills, regain confidence and most importantly, be connected with other young people who genuinely understand what it is like to face cancer.
As a result, demand for the service has hit an all-time high, with an increase of 66% in registrations from the same time last year but at a time when income has dropped by 75%, due to the cancellation of all fundraising events and activities.
All our work, including digital workshops, aims to reduce feelings of isolation and loneliness, provide a sense of achievement, improving self-confidence and self-esteem and ensure the young people create support networks with others who genuinely understand what it is like to face cancer in your younger years. The post digital activity surveys show that 100% attending feel more connected, more confident, have a sense of achievement, and feel part of a community. All attendees would both attend further sessions and recommend them to other young people fighting cancer.
With your support, we will continue to provide online support for these young people until we can bring them back together for face to face activities.