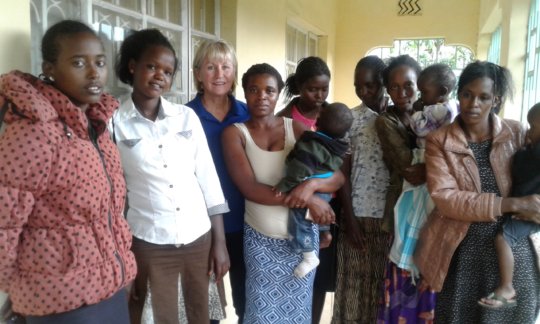 Hello Everyone,
I have just returned from a very exciting visit to Kenya. Our newest project, the Nakuru Safehouse for Women and Children, which was started back in November 2016 is blossoming in ways we could never have imagined. Initially, the need for the safehouse was presented at our weekly Rotary Club of Nakuru meeting. Renting, furnishing and staffing a facility that could accommodate lost and runaway children on a temporary basis while authorities looked for relatives or permanent housing solutions sounded like a project that Springs of Hope Foundation could comfortably afford to run. What I wasn't expecting was to find such an absolutely perfect house for the project at a rent that is manageable.
In the meantime, my Kenyan friends have always shared the fact that their high school or college educated children are struggling to find employment. Kenya's rate of unemployment is among the highest in the world.
Now... imagine that you're a Kenyan girl from a poor, rural village. You would be one of the extremely lucky girls if your family could afford to send you to primary school. Even then your chances of finding employment, never mind a trade are virtually non-existent. So we came up with a fabulous program for our very large rental house. We have converted the living room, dining room area of our facility into a tailoring classroom for young, single mothers. Our first group of ladies was selected by the area chiefs and Anglican Bishop in the Samburu region, which is a long, dusty, bumpy 8-hour drive north of us on mostly unpaved roads. The ladies and their children will live with us for one year while they learn every aspect of tailoring. Our first class began on July 1st with the ladies learning basic pattern making. When this group graduates they will have all the skills needed to open their own small business. We'll also provide a small, repayable business loan upon graduation.
The energy and enthusiasm in our first group of ladies was very exciting to watch and enjoy. The ladies have bonded and formed a small family group where the preschool children are learning to play together. We were able to enroll the older children in our local primary school.
I'm really looking forward to updating you as the ladies learn new skills and we all learn and grow together.
Mark your calendar! GlobalGiving is having a GG Rewards Bonus Day on Wednesday, July 12th, beginning at 9 AM EST, that's 6 AM West Coast Time. All donations will be matched by a 50% bonus. The funds are limited, so donate as early as possible to ensure your gift is matched! Please increase your impact so that as many young women as possible can acquire important skills and the training they need to succeed!
Please share this report with your friends on facebook and social media or just forward with a personal request to donate as little as $10.00 on July 12th. If we receive just 30 donations from unique donors on July 12th we are also eligible for additional bonuses.
Together let's make the education dreams of each of these young mothers and girls come true! There is truly no better gift that you could give!
If you have any questions or are interested in learning more about this program or our other programs, please contact me at jenniferhughes@springsofhopefoundation.org
Thank you all so much for your continued support of our work in Kenya.
Warmest regards,
Jennifer Hughes-Bystrom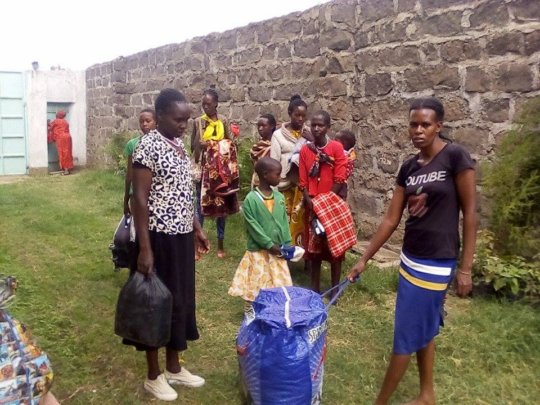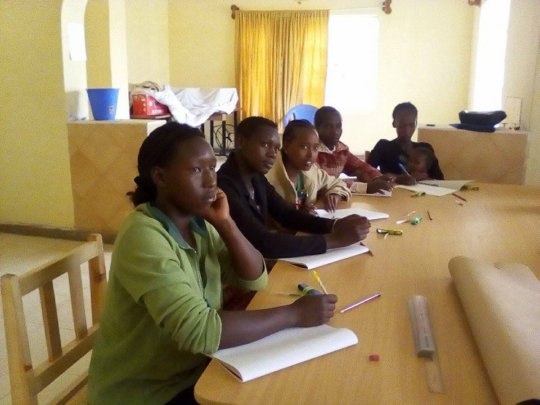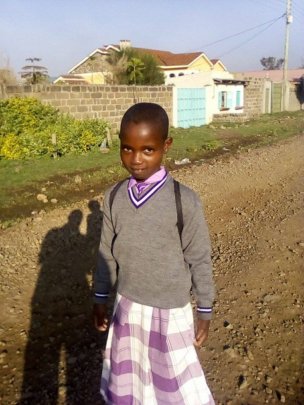 Links: