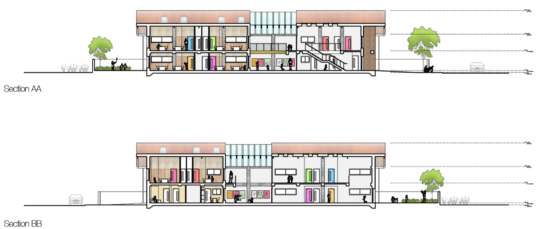 Step by step we're coming toward a centre where great proffesionals will rise.
August is waiting for us with big treasures, the month which the building of the new centre will begin, and we are beyond exicted for this new beginning.
The concept-design of the new centre is now finalized, and sooner we'll be posting a tender for the building companies to apply so therefore we can choose the best one to start the building process, considering every little detail to make it functional and open for fun activites, in the longlasting memories of the children who will be attending further these years.
We are stepping with a great progress into this Winter, and can't wait to see the finished product of this very hard and passionate work for the community we work for, thanks to you.
The Ideas Partnership, with love!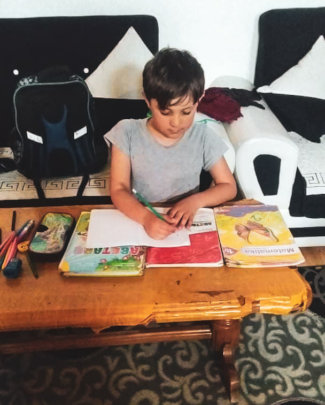 Llukman is a young boy, part of a huge family with brother and sisters. Although huge in number of members, an important one is missing, and that is his father who died lately, and affected emotionally and financially every each of them.
But, in all this he says he has not lost hope, The Ideas Partnership helped in the past and is continuing to do so now, with considerable needs.
Arlinda (his mother), seems to have grown up a tough guy, with big dreams for the future. Born to teach, as she says. He is registered in the first class in school and started an important step in his life. During this time he has discovered so many dreams of his, and one of them is being a teacher when he grows up.
Llukman says: "I love math most out of all other classes, and that's what I intend to teach hopefully in the future, and share my knowledge to others."
His family indeed struggles with life's crisis and poor financial conditions, but does it mean that this has to stop him from dreaming and working toward a better future? No, that is what he already says, and seems commited to it.
The Ideas Partnership, with love!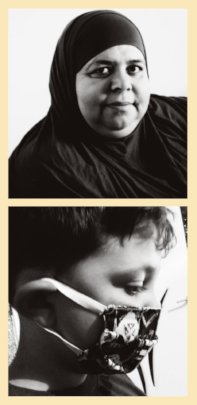 A new beneficiary of the fund is Arlinda, a passionate and resilient person, which life has truly taught her.
March wasn't a pleasant month for her this year,since she lost her husband and felt the true pain and loss, with all its burdens. But sometimes it seems like some people, use these situations to get a deeper meaning in their life and purposes and fill their hearts with acceptance and patience, and transform their pain into help for others.
This is the story of Arlinda, where it seems like whatever is given to her she will make it greater. So is her story from the past where she made jewellery from upcycling CD-s and held trainings to other young girls in the neighbourhood when she received a sewing machine herself. She is continuing to do her stuff thanks to all your generous hearts. Lately considering the pandemic that has striked globally she received some fabric, and of course we were waiting for her to fascinate us again with her new ideas. She indeed live in these poor conditions herself, and knows the true importance of health and wellbeing especially during these times and of course wanted to help others in this process with as much as she could. She has made hundreds of face masks which her son together with our colleagues are distributing in the neighbourhood in meantime to keep the community safe, and they were really astonishing.
When Elizabeth talked with her about this initiative of hers and asked if she wanted to sell these face masks and assure her conditions of living for a short time at least, she said: "Why would I want to be a millionaire when my neighbours are getting sick?" And it really shaped the true reality of the simple things in life, which over the years she has gained a true meaning for.
Sometimes the greatest gift you can receive from someone is their pure heart and being. And in this case we have the best understanding of this because of your great examples you all do everyday, and empower women like Arlinda to follow their dreams, and be the best version of themselves.
Thank you!
WARNING: Javascript is currently disabled or is not available in your browser. GlobalGiving makes extensive use of Javascript and will not function properly with Javascript disabled.
Please enable Javascript
and refresh this page.