We'd like to begin by thanking you for your continued support in these uncertain times. As you know our programming is usually local in Jamaica, but as the world copes with COVID-19, SOSA evolves. For seven years we have offered an on the ground, hands-on experience for our students, but in 2020, STEPS is going virtual! Despite being spurred by the pandemic, in actuality, we will actually be accomplishing a long-term goal of providing international exchange, through virtual interactions among underserved and under-resourced youth in Jamaica.

Students from the anywhere in the region are currently registering to participate in our two-day workshop that showcases virology, epidemiology and computer engineering, with at least 50% of participant space allotted to Jamaican students. We will be exploring the study of viruses, how humans track diseases, and computer science, with team discussions among primary/middle school aged students. In just a short time we already have hundreds of applicants, and look forward to providing our cohort a unique and enriching experience.

Stay tuned to hear about how our pilot virtual event goes! Thank you again for your continued support. Without you, we would not be able to get our programming off the ground ….…(no pun intended)!
Attachments: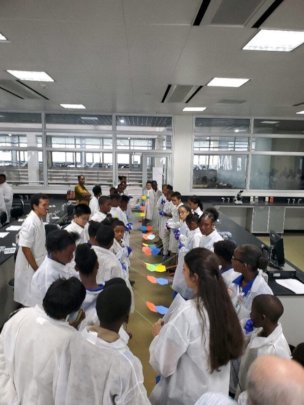 A large warning sign greets you as you stumble to the hospital entrance: "DENGUE OUTBREAK: CLOSED UNTIL FURTHER NOTICE". The viral disease that once spread only through the bite of a mosquito has now mutated! Dengue X is now able to spread from person to person! As you wander the city, quarantined houses on either side of the road, a bold thought comes to mind: "Why can't I, a junior scientist, combine my knowledge of molecular biology and immunology to find a cure for Dengue fever?" You quickly call up your colleagues from university and rent a laboratory space - there's still time to save the city!"
This is the scenario our high school STEPS students who participated in SOSAvember 2019 were tasked with. Using techniques associated with gene-editing and immunology, 93 high school students interacted with each other to eradicate a special strain of Dengue Fever from their community. We used concepts such a CRISPR (which has been utilized as a gene-editing tool to repair genetic mutations responsible for causing specific diseases), and ELISA (which uses antibodies to detect the presence of the virus in blood or other body fluid) to expose our students to technologies that allowed them to take the role of a researcher, and devise possible ways to eradicate diseases like Dengue.
In addition to learning how to detect if patients were infected and learning how we could use gene-editing to eliminate mutated genes, our hands-on experiments gave students an understanding of how herd immunity can protect those who are immunocompromised, or those who have allergic reactions to certain vaccines.
Our high-schoolers found that the possibilities are endless in a lab setting and they were superstars in using their imagination to think of how techniques like these can be applied in the future!
Thank you for your continued support – onward and upward in STEM!!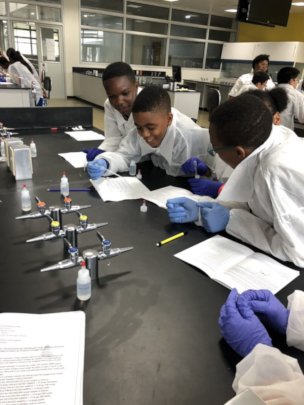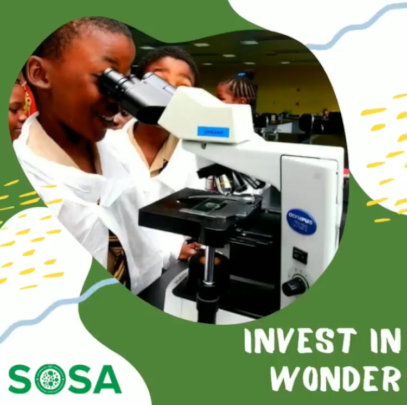 Are you ready??
SOSAvember 2019 is just around the corner!
We are gearing up for an AMAZING STEPS program with exciting experiments that include teaching our younger students about the international space program. Here we use techniques such as aerodynamics and gravity.
Our high school students will be immersed in experiencing how to utilize the gene editing tool CRISPR for immunotherapy. Both of these topics are prominently featured in the news as cutting-edge breakthroughs in science and healthcare!! Not only will the students be introduced to the topics of genome editing and immunotherapy, we will engage them in current topics surrounding its possible impact on human health. We hope to spark a healthy debate of the ethical issues surrounding gene editing and herd immunity after completing the experiment.
We have over 200 students registered already for STEPS and numbers continue to grow! SOSA is extremely excited and looking forward to a successful program in the upcoming month! Thank you for your continued support in helping us to deliver such high-quality programming – please help us to spread the word as we approach November – tell your friends, family, network – EVERYONE!
THANKS SO MUCH!!
WARNING: Javascript is currently disabled or is not available in your browser. GlobalGiving makes extensive use of Javascript and will not function properly with Javascript disabled.
Please enable Javascript
and refresh this page.