The Wind Beneath Our Wings
The communities we interact with are so diverse. And yet, we have a lot in common as parents, caregivers, and educators. We share joys and disappointments, hope and a vision for a better future for our children. As we watch them evolve, our eagerness for new ideas and skills leads to questions about how we can best support them.

Do we want our children to acquire language skills of comprehension and fluency or excel in math or physics? Or do we go beyond text books and help them to connect with the world around them? Help them imbibe life skills, help them grow in all directions…to be able to appreciate beauty around them, be concerned friends, good citizens, caring individuals with a love for knowledge?
Our Wings program – after school support – was conceptualised with the idea of providing differentiated instruction to meet differnt learning styles and ability levels. Additionally, there is an emphasis on mentoring to help children gain confidence, make right choices and become responsible citizens. Some areas we provide support include the following:
Remedial classes during summer including computer aided lessons
Field trips to museums and local research facilities
Clean-up projects in the city
Hiking trips in the hills
Participation in environmental preservation projects
Weekly coaching classes in yoga, sports, art/craft at a premier residential high school
Today we take pride in the well-rounded success of our ex rag picking children, who with just 3 years of education & after school support are a teacher's delight - topping their class with A+ grades in all subjects, medals in athletics and have been appointed to leadership positions in school.
Thank you friends, for your magnanimity and generous support. Your faith in our endeavours has given us the confidence to revolutionise learning outcomes and has taken our Wings programme from 50 children to over 1250 who attend classes at 8 centres across Dehradun.
March is the end of school year in most schools across India. All our mainstreamed students are taking their end of year - final examinations this month. Since all our mainstreamed students have regualrly attended the Wings program all year, they seem pretty confident in terms of their course content.
For the month of February and March, the time table of the Wings Program was amended to ensure that special attention was given to subjects such as English, Mathematics and Science. Individual sessions were also arranged for students struggling in particular subjects. Weekend classes and supervised self study sessions were also organized.
With the hard work put in by our entire team, teachers and students, we are confident that they will come out with flying colours.
Please wish good luck to all our students!
Aasraa Trust would like to extend its heartfelt gratitude to all its wonderful donors. Kind and generous people such as you make it possible for us to continue our work for the education and empowerment of slum and street children. Our goal is to give each of these children an education that they deserve, an education that empowers them. Because of your constant support and encouragement, we are able to bring more and more children under Aasraa's umbrella.
This month, we bring to you the story of Phool Kumari, one of the brightest stars of Aasraa Trust. This little girl is a power-house of energy, always up for a challenge. When we found her on the streets, 4 years back, she used to rag pick to support her family's income. Both her parents are illiterate and with 5 children to take care of, they never considered education as an option. With counseling and encouragement, Phool Kumari started attending the Street Smart program regularly.
After one year in the Street Smart program, Phool Kumari was mainstreamed into St. Agnes School in Class I. The following year, she was transferred to Sri Guru Ram Rai Public School in Class II. Phool Kumari has just been promoted to Class IV for the academic year 2017-18. She wants to become a doctor when she grows up and we are going to do all that we can to help her achieve this dream.
Phool Kumari is a classic example of a child who had all the odds stacked against her. Without an outside intervention, she would have continued to beg or rag pick, with no chance of breaking out of the poverty cycle. In India, there are thousands of girls like Phool Kumari who are smart, intelligent and have a fire in them - a fire to learn. All they need is an opportunity to dream, aspire and fly ! With your support, we at Aasraa are helping them do just that.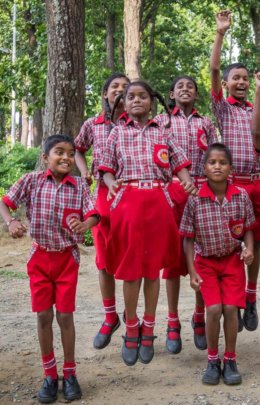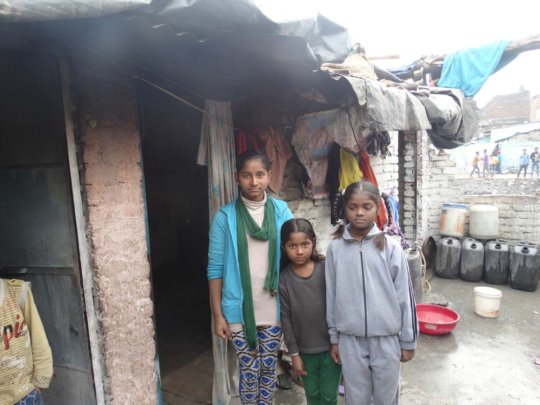 WARNING: Javascript is currently disabled or is not available in your browser. GlobalGiving makes extensive use of Javascript and will not function properly with Javascript disabled.
Please enable Javascript
and refresh this page.