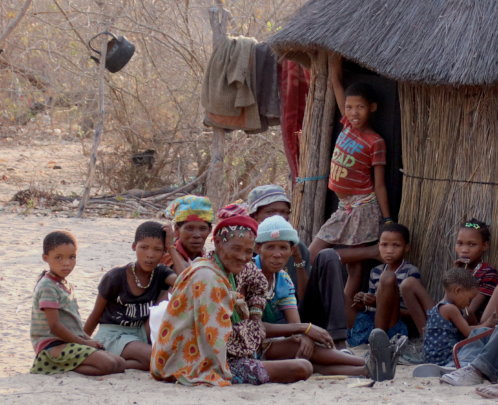 Dear Donors,
Imagine you were told you must leave your home and your way of life. You are moved to lands that don't even have basic necessities such as water, meaning you either have to buy bottled water, or walk up to a mile to retrieve water from a tank. The ways that you (and your ancestors) had successfully sustained yourselves and your families for tens of thousands of years was also stripped from you, and the land that you once used for cultivating (or hunting for) your own food was taken away and now used for tourist sites. The schools your children attended were shut down, and the only way for them to get an education is to either move away from you and live in the town where the school is located, or they must travel an hour and a half each way, every day. When you tried to stand up for yourself to create change with local officials or with the federal government for your family and community, you are silenced. It is hard to fathom, but that is exactly what has happened to the last remaining first people, the Bushmen.
The first people carry unfathomable knowledge and wisdom of the stars and the earth systems well beyond anything Western science can conceive of. However, the Elders who carry the knowledge area dying at a rapid pace, meaning this knowledge goes with them unless it can be passed on to the next generations.
Last year, a Bushman Elder and Healer shared her vision for her community with us. She can see the road ahead for her people, and she has been working almost singlehandedly to carry the traditions forward with the youth. During this past year, she has been bringing youth to the Bushveld and ancestral lands to share their stories, and she's been teaching the youth the sacred trance dances as well as some of the ancient healing modalities such as "smeer," a form of Bushman massage. For the first time, the youth are responding, recently telling her and community leaders, that "they want to know more," and that they want to know "who they are." Inspired by this, this turn of events, this Healer requested our support to bring a group of youth to Namibia to meet with an intact community of Bushmen living deep in the Namibian Bushveld. The Bushmen in Namibia still practice the sacred trance dances, live off and on the land, and as a result, have been less consumed by some of the pitfalls of Western society and modernity.
I had the good fortune of traveling with the Bushmen from South Africa to this community in Namibia. Sitting under the stars of the immense African sky, we sat in a circle around a small fire. Supported by a group of old and young women chanting with the rhythmic beat of the wooden bars they clapped together, an Elder Medicine Man went deep into trance for nearly five hours. The shells adorning his back side clicked and swayed rhythmically as the energy of the earth, stars, and ancestors moved through his slight, muscular body. The South African youth were rivetd and inspired, and ready to bring what they learned back to their own community.
The village, which consists of about 10 round huts constructed of reeds, wood branches, and in some cases, pieces of plastic tarp, has no running water, plumbing, or electricity. Despite these "hardships," the village Elder said that he intentionally moved his community this far out—to live on the land and connected with Mother Earth. I got just a very small taste of the hardships and immense beauty they experience on a daily basis.
The Elder Healers and the youth returned from this journey hugely inspired. They are now working on setting up a self initiated and managed foundation to bring back their own healing, power, and identity. We thank you again for your support and for helping us spread the word about this project and others.