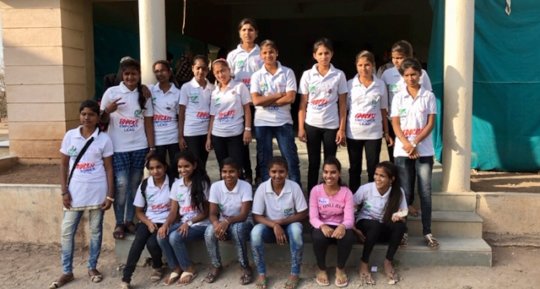 Thank you so much for your support in helping to educate the street children in urban communities. You can never over estimate what a difference you are making.
Last Saturday we hosted four workshops for eighth and ninth standard girls from our city schools in a program led by our Malala peer mentors who you are helping support. Our peer mentors, recruited from our slum schools and shelter home have attended a year-long campaign supported by Malala Fund to end the exploitation of children. The Educate.Empower.Lead. campaign gave them the skills which they were able to use to manage and present over the whole day. They helped nearly 70 local school girls conduct practical exercises to enable them to plan and manage their own awareness and advocacy campaigns to promote girls' education in their schools and communities. At the end of the day they made a pledge and were inaugurated as our newest Malala peer mentors. They will report back on their progress on 12 July, Malala Day, and we can't wait to see the impact they make.
As part of the workshop we shared a recent report issued by Malala Fund on the state of education in India. This reports that 25% of boys and girls are unable to read 2nd Standard text, 36% of girls and 38% of boys are unable to read English, a core subject, and 42% of girls and 39% of boys are unable to do basic arithmetic. These shocking statistics show why our work in our slum schools is so vital. Our after-school study classes focus on the basics of reading, writing and maths to ensure that our children can do better in the curriculum taught in their schools. We also supplement this with ad hoc activities in other subjects. For example, last month, our seven slum schools took part in a science exhibition, showcasing experiments and science knowledge to their peers, families and community leaders. You can watch highlights from the science exhibition below.
Joining the children was Aniket. A former beneficiary and now mentor and example to the younger children, he overcame many challenges to enroll in higher education.
Coming from an extremely poor background, he lived in one room with his mother, father and two sisters. His father, fuelled by alcohol, would often be abusive and make life tough for the young Aniket .
He dropped out of school and became a drifter, getting in with bad company and making a meager living selling Vada Pav, the ubiquitous Maharashtrian potato snack. Life seemed pretty aimless for Aniket and he was never far from trouble. That was until one of our Balbhavan education coordinators saw the potential of this young man and helped turn his life around. They spent time mentoring him and gradually involving him in their education projects and counseled and encouraged him to go back to school. Seeing he had a keen interest in football they helped him form a football academy coaching 20 boys from the nearby slums. Many of his team have played at state and national level under his training.
He is a talented and natural host of our Balbhavan Annual Cultural Shows and wins over even the toughest of audiences. His talent is also on display at the regular street plays that we perform in Ahmednagar. He and his fellow performers have won several trophies proving what winners they are.
Nowadays you'd wonder how Aniket finds the time to pack so much into one day. But that he does. As well as studying animation at his local college he provides a helping hand and is a popular figure at a nearby hospital where he works the nightshift. On top of this, he continues with his football coaching, can often be seen climbing poles to fix electrical faults in his community and is a regular volunteer at the slum community halls helping and mentoring children to take the right path.
His real dream is to become an actor, and he can be found practicing in front of the mirror every day to perfect craft. The good news is his dream has already become a reality as has just completed filming his first feature film taking a lead role in a Marathi movie.
Aniket is just one example of how your support is helping to improve the lives and help give kids access to an education that would otherwise be denied. Thank you!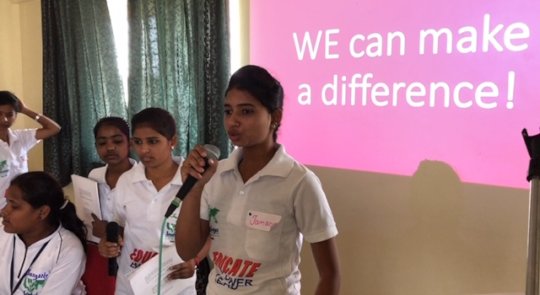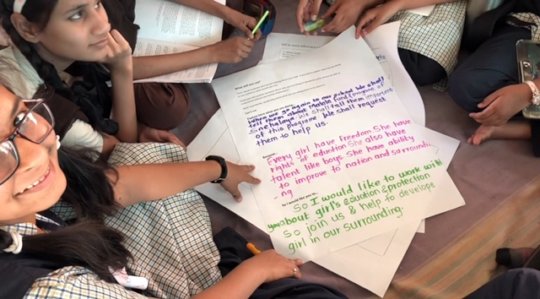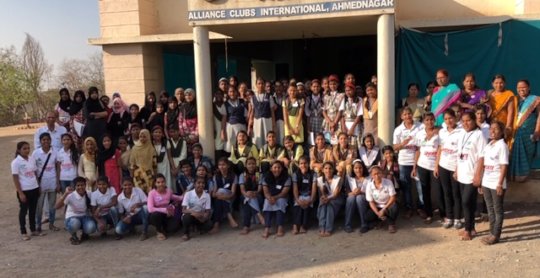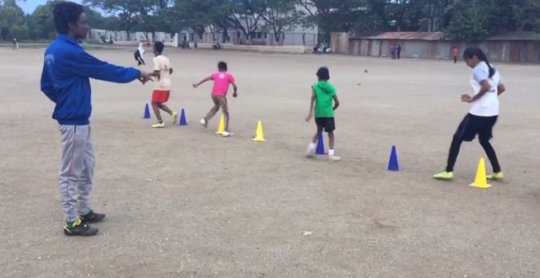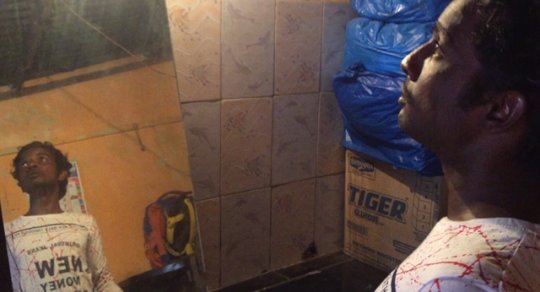 Links: