As we shared with you a few weeks ago, Snehalaya is celebrating 30 years of empowering women and children this year. As 2020 approaches, we would like to share a little more on the impact of our 30 years of our work. Having started in 1989 by our founder taking two children away from the red-light areas for a few hours a day, we have matured into a well-recognised organisation providing life-changing impact at grassroots level. All 23 of our current projects seek to address the root causes that leave women and children vulnerable to exploitation and your support ensures we reach over 17,000 people each and every year.
Your support of our rescue projects funds many areas of our work and we want you to know just how far your valued donation goes. Our holistic approach has developed a diverse portfolio of projects the focus on the specific needs of our beneficiaries. Below are details of the year of some of the projects you have funded, the year they were founded and the total number of beneficiaries so far:
1989 – Snehjyot, sex workers projects – over 3,500 female sex workers provided free healthcare, counselling, legal advice, alternatives to sex work and more…
1992 - Rehabilitation Center, our shelter home for orphans, semi-orphans and children living with HIV/AIDS – 1,250 children aged 5-18
2003 – Childline – over 9,000 cases, including sexual abuse, kidnap, runaways, sex trafficking, child marriage and labour and more…
2010 – Snehadhar English Medium School – 450 pupils
2011 – Snehadhar, our women's shelter & helpline – 1,800 women and girls provided free healthcare, shelter, counselling, legal advice, education, vocational training and more…
2016 – GKN Rehab Center – aftercare and independent living and support to continue the education and help find employment for 40 boys who have reached the age of 18 and are no longer legally allowed to stay in our shelter home
As well as providing support, all of the above projects also conduct outreach work with the mission of ensuring every woman and child in our district is aware of their rights in the hope that they will avoid the crisis points that bring our beneficiaries to our doors. Since 1989, we have welcomed over 200,000 people who have directly benefitted from our services and have helped them to turn their lives around. There are so many reasons they come to us and every story is unique but the one common factor is they eventually turn into a story of success. The ending of five year old Suraj and 11 year old Sandip's story remains unwritten but we have high hopes for them…
The boys were orphaned when their parents died of AIDS-related illnesses. While Sandip is HIV+, fortunately for Suraj his mother was administered HIV medication during her pregnancy that reduces the risks of transmitting HIV. After his birth he was also given follow up HIV drugs and there was a huge relief when he finally tested negative.
After the death of their mother and father, their transgender uncle took on responsibility for the boys care but he also had to work, which meant leaving his nephews alone at home. Realising this wasn't good for them he approached the local Child Welfare Committee (CWC), who recommended he enrol the boys in a local shelter home. The boys arrived at Snehalaya in June 2018 with few personal belongings, a small toy car, a pair of sunglasses and a small bag of snacks. Their uncle clearly loves and misses them but as he lives close he has lots of opportunities to visit the boys on his days off, bringing them their favourite foods and taking them on short rides around the grounds on his motorcycle.
Both boys are gregarious and soon made friends, quickly becoming very popular. Sandip is very sensible and still a little shy, playing the role model, guiding and keeping a brotherly eye on his younger sibling. He is also very kind and has befriended one of our other boys who is deaf, quickly learning sign language to play and communicate with him. Suraj is a cheeky chap with bags of energy which means he never quite manages to sit still. He's also a real character and recently played a policeman in one of the films our children wrote, directed, filmed and acted in. He took the role very seriously practising his marching and serious face so he was ready for action when the camera started rolling.
We would like to thank you for supporting and enabling us to be able to take in so many children like this lovable pair and hope you continue your journey with us to see how their story unfolds. For now, they and all of our children are looking forward to Christmas and their annual visit from Santa Claus. We hope they and you have a very merry festive season.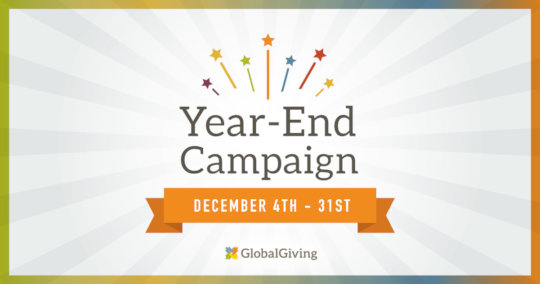 Links:
Attachments: