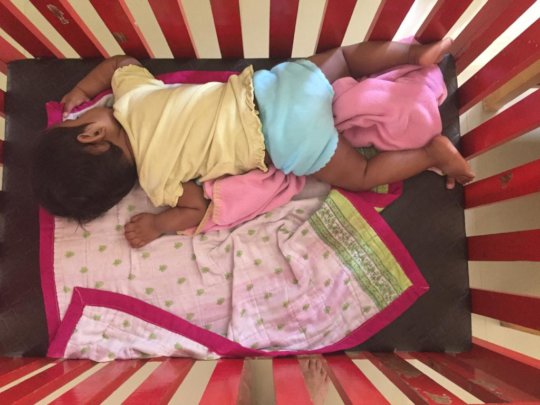 We sincerely hope you and your loved ones are staying safe and healthy during these unprecedented times. As a valued supporter of our Adoption Center we want to reassure you that the love and care of the babies in our care continues despite the challenges the current pandemic and lock down is presenting on a daily basis.
Maharashtra, where we are based, currently has registered the largest number of confirmed cases in India and as a result we have been on lock down since 24 March. Before the national and state governments intervened, we had already taken action by stopping visitors to our 23 projects, reducing our field work and providing our staff and beneficiaries with health and sanitation support. As a direct result of our early interventions, we are happy to report that so far we have no suspected cases of the virus.
Despite a reduction in our services, many of our staff remain at work to provide support to our beneficiaries who do not have homes or families they can safely return back to. The same applies at our Snehankur Adoption Centre, which has been closed to visitors since March. A skeleton staff includes our caregivers and we are conducting regular disinfecting of the premises, floors, toys, and so on, as well as monitoring children for signs of flu and crisis management planning.
Unfortunately the lock down means that pregnant women and girls are unable to access maternity hospitals and are being forced to give birth at home. Normally we rely on maternity hospitals and professionals to refer underage pregnant girls to us so we can support them through their pregnancy and take over responsibility for their unwanted babies if that is what they chose. With a lack of access to maternity services we are already seeing an increase in abandoned babies. In the past week alone, two newborns have been left on the street and found by our supporters who fortunately heard their cries in time. We were able to find one mother, a 16 year old girl forced to give birth at home after which her parents threw her baby away! Despite our search we have been unable to find the mother of the second baby. We are glad to report that both babies are now healthy and safe in our center.
We remain worried about all of the other pregnancies being conducted at home without adequate support both for delivery and those unable to care for their newborn. Our Snehankur team continues to support those who approach us for help while our volunteers, Childline team, women's shelter and other staff continue to remain vigilant in searching for others through our regular nightly patrols and socially distanced outreach work.
With all adoptions currently on hold, our center is already over capacity with 36 babies awaiting adoption. Our team is dedicated and is managing but, as we are unable to employ additional staff, our already limited resources are becoming overstretched. With no end to lockdown in sight we are doing everything we can, but are also deeply concerned on the lasting impact in our communities and how we will manage the anticipated increase in demand for our support post-lockdown.
While Snehalaya is responding to the immediate crisis and the well-publicised plights of daily wage and migrant workers through a range of aid packages and practical support, we also continue to work for and with our existing beneficiaries, including the babies, and other communities most affected by the lock down. Your support has never been so vital. We understand your own situation may prevent you from donating at this time but you can still help by spreading the word about our work and raising awareness of the situation for unmarried others, pregnant women and abandoned babies in India.
Never before has it been so important to know that we are all in this together. Please take good care to stay safe and healthy.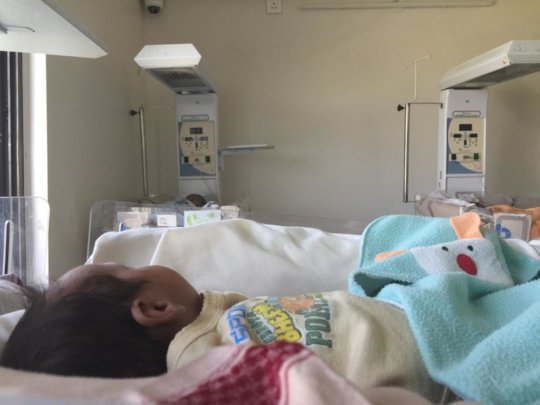 Links: