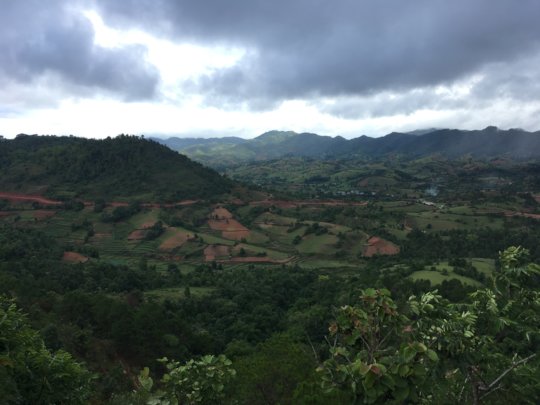 2nd Report for Myanmar Youth Sustainability Training Centre (Whispering Earth Sustainability Training Centre)
Dear Friends and Family,
We are happy to share some very exciting news with you once again about our new Whispering Earth Sustainability Training Centre! We have been able to put a small deposit down on the land for the new training centre located just 12 km outside of Kalaw which has allowed us to begin designing and planting the property. We need to raise the rest of the funds as soon as possible to pay off all of the farm. In the meantime, we have already started the development of the property!
Access Road into farm complete
Already an access road has been built going into the farm and we have started digging our first water source to help us through the dry season. The monsoon season has started and its time for planting! So we are back and forth to the farm every day bringing trees and getting beds ready for sowing.
Surkhi Rain Water Catchment Tank
Albert has started our first rainwater catchment system using a new earthen building technique from India called Surkhi. So far we are very pleased with the outcome, which will allow us to teach the local villagers how to build their own rainwater harvesting tanks using mud, straw and rice husk, with a lime and brick dust water proof plaster. This technique will also be able to be used on the buildings in the near future! The outcome of the tank so far has been spectacular!
Our first bamboo house
With the help of the local Danu villagers, we have built our first small bamboo shelter which allows us a place to take shelter from the driving rains which have already begun and a place to sleep at night when we have long working and planting days.
Sustainable Design and Planting trees and crops
Permaculture design of the entire property has already started and we have marked out the spaces for the first buildings which will be started after the rains in November, including the training hall, kitchen and welcome lodge.
Over the next weeks we will continue planting and doing intensive design work on the land. So far we have planted several species of mulberry, avocadoes, Asian pears, plums, lots jasmine, gardenias and frangipani, cover crops of beans, corn, lentils, some pumpkins, squash, beets and a variety of forest trees. We are now getting ready to plant 6 different species of bananas, more fruit trees and continuing the natural edible fencing around the land to stop the water buffalo from eating all of our hard work!
We look forward to sharing more news over the next months!!!!
Warmly,
Whispering Earth Team!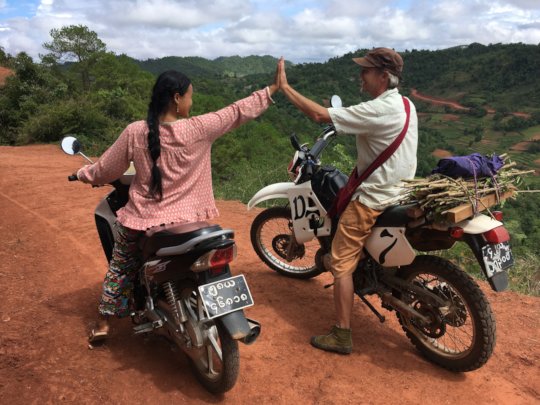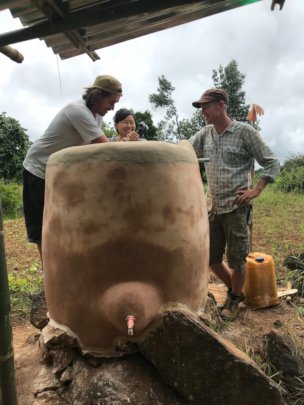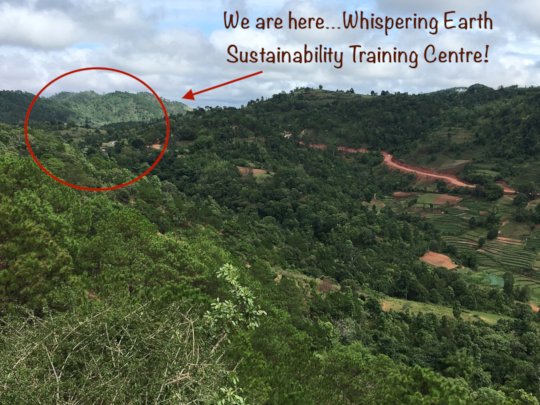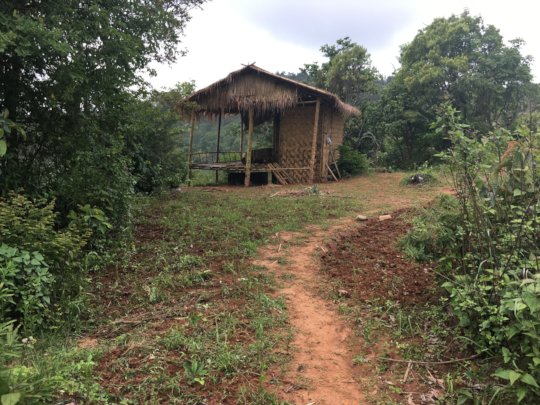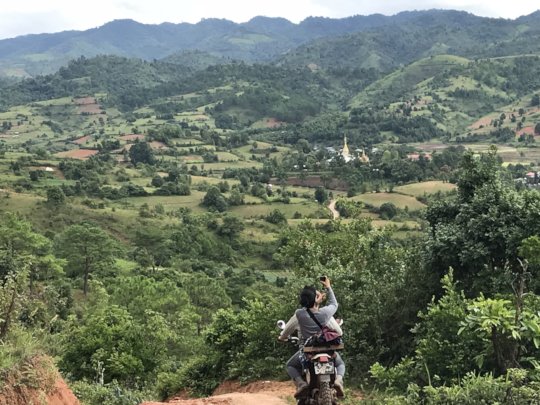 Links: