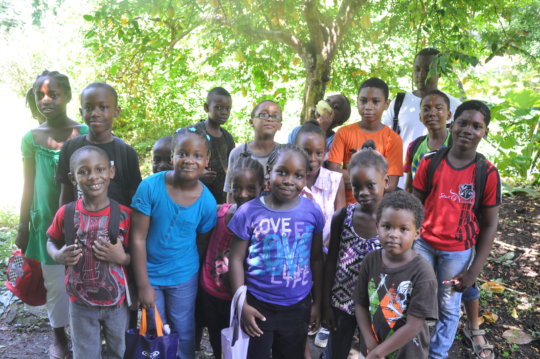 Donors because of you we are able to continue this program. I am happy to report the 2016 Visual Arts program organised by Youlou Arts Foundation is taking shape. We have spent several months creating projects for this year's program.
As I write this report we are in the midst of collecting and buying art materials, which will be shipped in barrels to St. Vincent. We have also been collecting children's books from a private school here in Cambridge, Massachusetts. During the program these books are read to the children and at the end they are distributed among the children.
July 11th starts the Teacher's Training Workshop, and ends July 15th. This is followed by the children's visual arts program which starts July 18th and ends August 5th. This year's program is titled "It's All About Me". The idea is to get the children to do some self reflecting.To be introspective. We would like them to think about their place in the world. How do they see themselves in the next 10 years .Encourage them to think about the things they like doing. We want to create an opportunity for the children to start thinking about their future. We believe children who have some self knowledge are in a better position to make choices for themselves.
Projects planned for this year are designed to get the children to focus on themselves. By drawing and painting the children will make a series of self portraits. Books will be made in which they will write their body measurements, lists will be compiled of things which make them happy and sad, also their future travel plans. There will be jewelry making from recycled materials, poetry writing and field trips to various parts of the island. We envision 3 weeks of focused activities on the "self".
Donors we would not be able to have this program without your financial support. We are committed to providing art education to primary school children, escpecially in the rural areas of St. Vincent and the Grenadines.
Thank you for your support.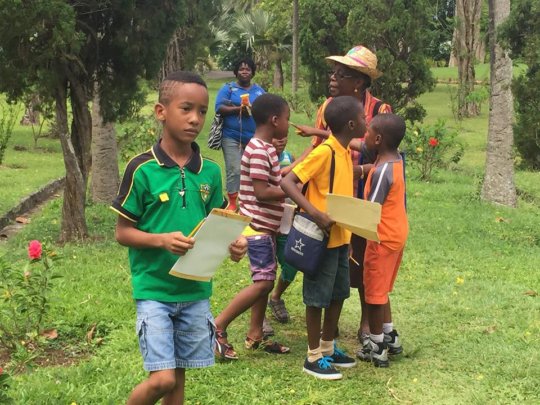 In five more months Youlou Arts Foundation will be celebrating 16 years of organizing the annual art program titled "Growing Young SVG Artists" to the children on the island of St. Vincent and the Grenadines. It has been many years and yes, we are proud of it. We are especially grateful to the people who have supported us throughout these many years.
As I write this report plans are being made, ideas are being explored for the 2016 program. As the months go by the hope is, the kernels of these ideas will take shape and we will end up with amazing projects which will be inspiring to the children.
The freezing, hostile weather is not dampening the spirits of the organizers who are busy dreaming up projects which are rich, varied and meaningful in content.
We realize we are in the business of inspiring children who will become model citizens.
Our goal is to encourage children to be contributors to society.
We continue to ask for your financial support which will enable us to grow and continue the program.
Please stay tuned as we formulate our plans for the 2016 Art Program.
Thank you for your support.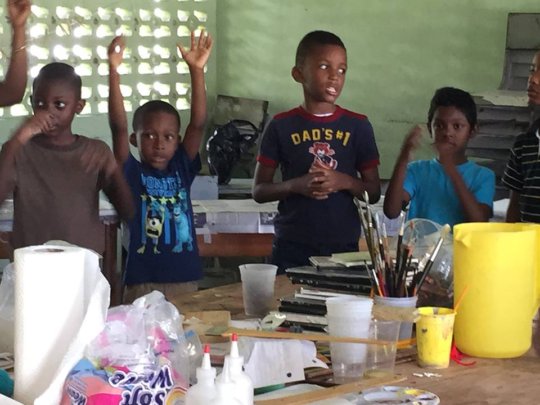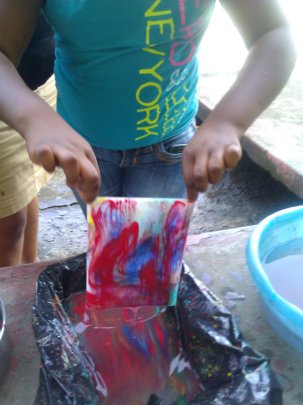 As I write this report I can't help but reflect on the milestone Youlou Arts Foundation reached this summer,15 years of offering art activities to children of St. Vincent and the Grenadines. It is a big and worthwhile accomplishment! We do not want to stop! We remain Devoted to this project. We know children have an enthusiasm for life, a spark of creativity, and vivid imaginations that need training. It is our goal to ensure these attributes are encouraged and nurtured. The end result is to have children who are inspired, motivated and become model citizens.
The world desperately needs this!
Dear donors we remain committed to this project, your financial support is essential, and we thank you for your support.
We know for a fact that our program reaches children in rural areas who are getting the kind of exposure necessary to ignite that spark. I think of the squeals of delight children made this year as they marbled paper for the first time, the look of sheer pride as they displayed their pop up books and saw the beaming faces of the children as they visited the beloved botanical gardens of St. Vincent, for some children it was the first time they were visiting this national treasure.
Organizing, meaningful art activities for children is vital!
Your donations are very much welcome and encouraged, we acknowledge the necessity and importance of your financial support. It allowes us the opportunity to continue and grow this important program.
We operate under the notion "every child is an artist."
Continue to support us!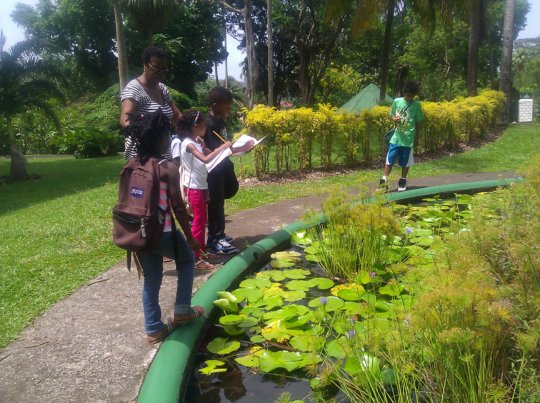 WARNING: Javascript is currently disabled or is not available in your browser. GlobalGiving makes extensive use of Javascript and will not function properly with Javascript disabled.
Please enable Javascript
and refresh this page.