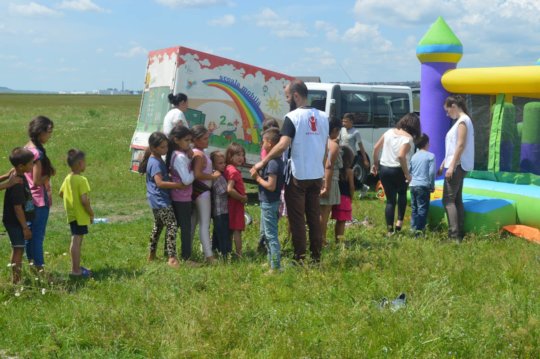 After a rainy summer, the autumn is here. At least from the calendar point of view. Since the last report the weather was a lot friendlier with us so we could be more present in both communities where we work with children.
During this period there have been around 20 activities made in each community, to the delight of the young ones. When the wind was still we also brought with us an inflatable slider which brought another level to the amusement we can bring in the field.
Autumn also means the start of school in Romania. Our presence in both communities helped to boost the interest for education. Also we tried to identify the children that were in risk of dropping out of school or that were not enrolled in school yet and helped with their (re)integration. This is actually part of the constant work we do in the communities where we are present.
We identify children that are in the situations mentioned above in the communities. We work with the children in their own environment to empower them and to raise their self-esteem. When they feel confident enough, we invite them to attend educational activities on our educational center to further recover their gaps and to work on their skills. When they feel again empowered enough we challenge them to (re)start going to school. This is not an easy step to take and it is not definitive. Some of them still need support to continue their educational process. This support comes in the form of activities on the educational center and activities with the mobile school in the community.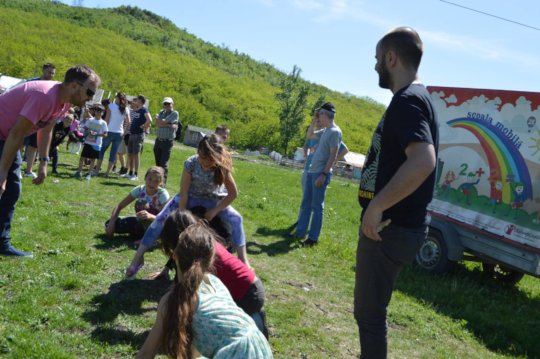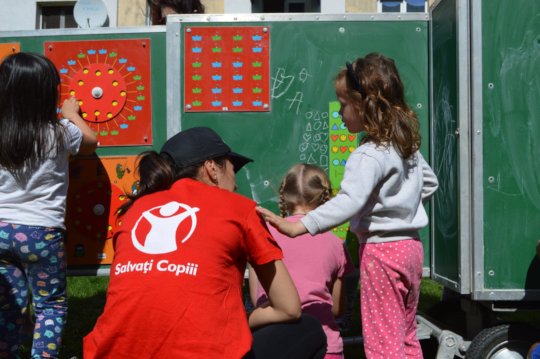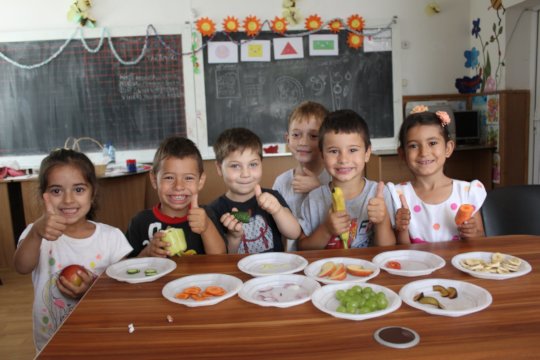 A lot of the children that we work with don't have access to educational services. Most of them have their first contact with the formal educational system in their first grade, in school. Kindergartens are far from their communities and parents are involved in providing daily necessities, so children don't get proper education. This translates in major difficulties in adapting to the school environment, which further translates in increased risks of school dropout and educational gaps that are difficult to recover.
In order to improve this situation, our Association has started to organize summer kindergartens for at least 20 children that come from disadvantaged communities. It is for many of them their first opportunity to hold a crayon in their hands or to make a drawing. With the proper guidance these children manage to acquire a minimum set of skills that allow them to integrate easier in the school framework.
At the summer kindergarten they learn the basic of social interactions, time and space concepts (future, past, tomorrow, yesterday, here, there), colors, short songs and rhymes etc. These skills and knowledge will prove of much value when they meet their colleagues in the first days of school, children that have been studying these aspects for at least two years and that can find it amusing that other kids don't know them.
Also, part of the program consists in acquiring the proper hygiene habits as well as manners when in groups, at the table or in other social contexts. The summer kindergarten is the middle step for their crossing from the isolated communities in the society that would, otherwise, reject or marginalize them.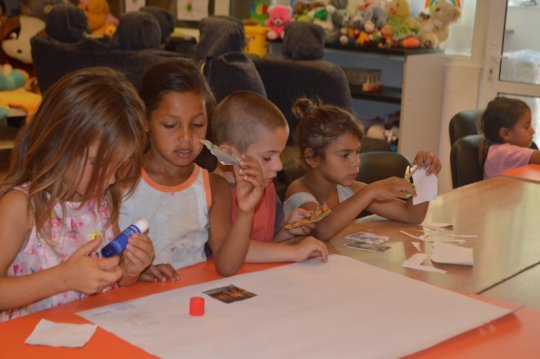 During the winter, the Mobile School rests, as the low temperatures and the snow are not proper conditions for outdoor activities with children that don't have proper clothing. During this period, our activities focus more on the educational center, which is an indoor facility. Here we continue the work done in the community with children that attend our programs. Playing, socializing, discussing, watching cartoons ensures a glimpse of normality for the children that otherwise spend more of their time working on the street, begging or helping their parents gain the income they need to support their families.
Since the winter this year came later and went later than usual, only at the end of April were we able to go back to the community and bring the play and the education with us - a reason of much joy and celebration for the children. New games and activities got their attention and energy channeled into learning new things, and the result of a lot of fun.
With the summer vacation approaching fast, we are looking towards even warmer days and also more time to spend in the community, assisting the educational process of children in need.
WARNING: Javascript is currently disabled or is not available in your browser. GlobalGiving makes extensive use of Javascript and will not function properly with Javascript disabled.
Please enable Javascript
and refresh this page.