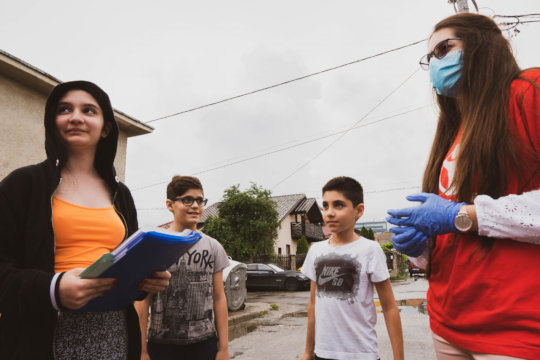 The beginning of the COVID-19 pandemic coincided with the regular debut of our outdoor activities season. As early as mid-March we had restrictions in Romania and schools were closed all over the country. Since public and private gatherings were forbidden, at first we tried to contact the children that we work with via online methods, using groups on various social platforms. It was a good decent replacement for the activities but we felt the downsides of not having face-to-face contact with the children and also there were still a lot of the children that don't have access to technology. Considering all these, we decided, as soon as the circulation restrictions loosened a bit, to start preparing printed materials and to reach the communities and the streets to meet the children in our target group. It proved to be a much better solution, especially since we could invite them to come individually to our educational center to still try to have some educational process, but also to discuss the impact of the restrictions on their lives and to see if there was anything that we help with. This approach allowed us to identify the cases that needed intervention urgently and to also keep the children connected to school. We even started collaborating with some of the schools and help them make sure materials they prepared for the children that didn't have access to technology would reach these children, since schools didn't have any other means to contact them.
This way we managed to keep the children in contact with education and to prevent them to fail the school year, as some of them had a precarious situation and wouldn't have passed the year if we hadn't put them in contact with the schools.
We also reached to rural communities where we work, and there we used a similar approach. After trying, with some degree of success, the digital approach we decided to also take the door-to-door step and to actually meet the children and the families and to provide some minimum supplies (masks and cleaning solution) to make sure they keep safe. We will continue the process throughout the summer and should the restrictions relax even more we will start organizing session in small groups to still bring some games and fun to the children.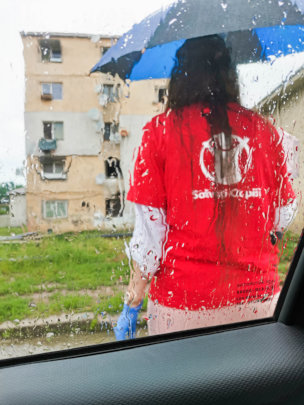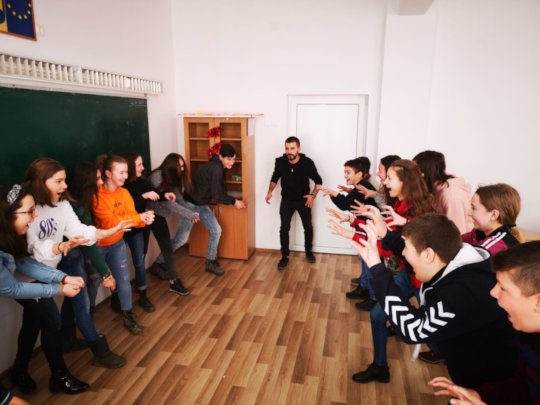 As colder temperatures settle in, the outdoord activities are no longer a possibility. Even though, so far, this winter has been a warm one, it's still below 10 degrees outside during the day, so we take the opportunity to do some indoor activities as well.

As we started visiting rural communities as well, we are now traveling in some of these communities to do some extracurricular activities with the children over there, as well as continuing the work in the local communities.

Most of the activities we do revolve around the idea of developing children's self-esteem, increasing their trust in their own ability, creating a more positive attitude towards school and education, discovering learning by playing etc. We also tackle topics such as children's rights, health education prevention of alcohol use and smoking, as these are realities they face on regular basis.

The activities are run either in schools or in our educational centers and we are involving children of ages between 6 and 16. In average, there are about 3-4 activities/week to which attend an average of 15-18 children.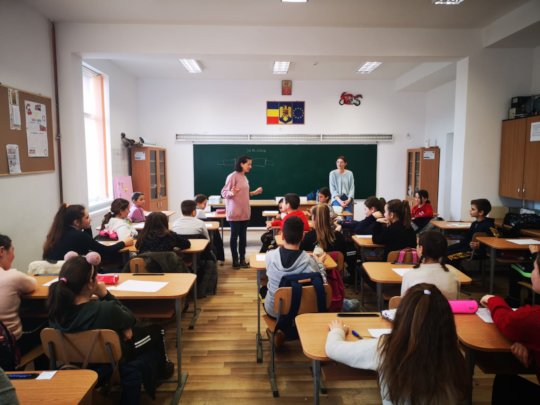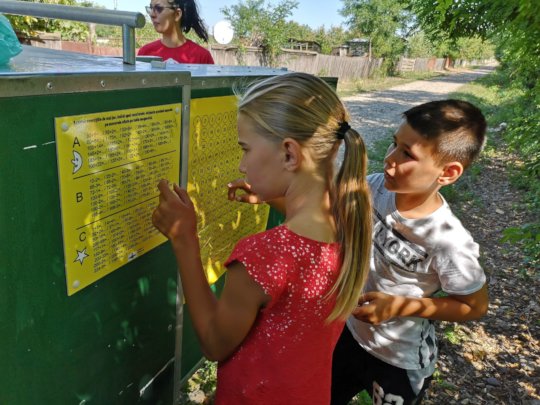 As the Mobile School is a great tool for non-formal education we thought it would be a great idea to visit some rural communities to spread the joy there as well. Especially during the summer, children in rural communities are very little involved in educational activities. In Romania, the summer vacation is approximately 3 month long, and due to the lack of financial means most families that live in the countryside can't afford to send their children in summer camps or similar activities. Because of this, children are more or less on their own most days. Sometimes they help with the work on the field, sometimes they just accompany the parents so that they can be within reach, but structured activities are definitely missing.
Considering all that we packed the Mobile School in our trailer and took the road to visit several communities. The result was astonishing! The joy and the enthusiasm we found there were more than rewarding for the long hours spent on the road. There is a specific "hunger" for activities and interaction we have noticed when meeting these children, especially for those that live in more remote communities. They absorbed any initiative, any proposal we came with. Any game we suggested seemed to be the best, any activity seemed to really enlighten their day.
For most summer we combined activities with the Mobile School in Iasi and in the countryside. Three days in a week we would be visiting the children in rural communities and the energy and satisfaction we received motivates us to continue doing so the next summer as well.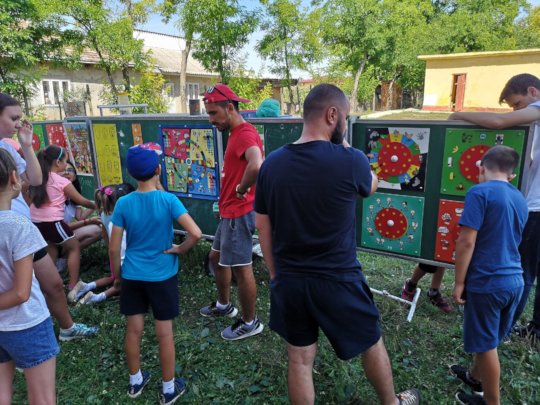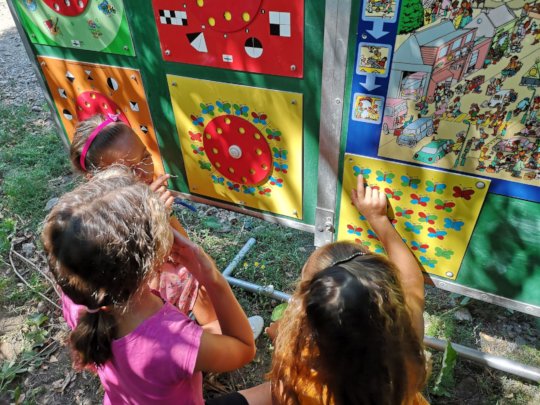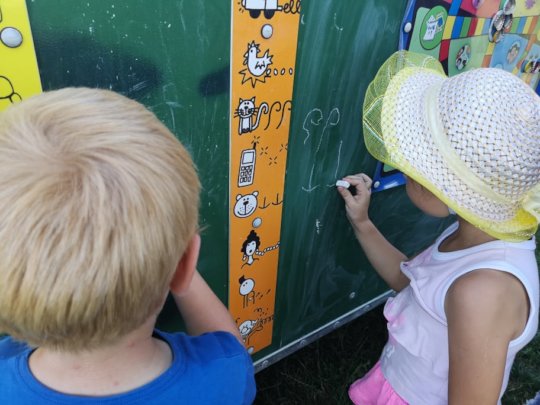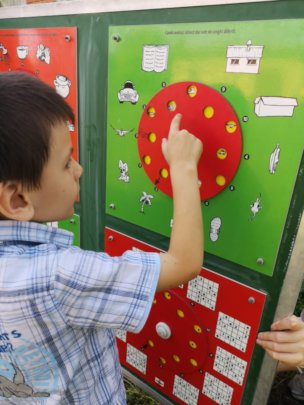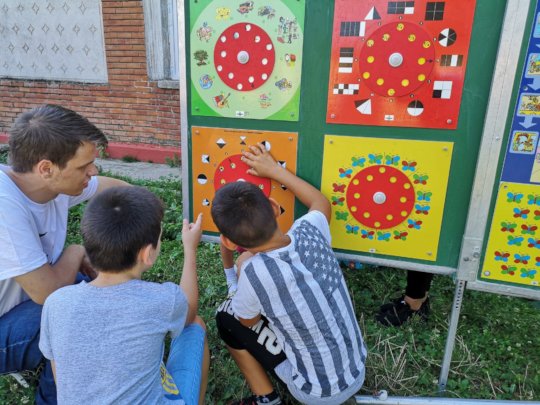 WARNING: Javascript is currently disabled or is not available in your browser. GlobalGiving makes extensive use of Javascript and will not function properly with Javascript disabled.
Please enable Javascript
and refresh this page.