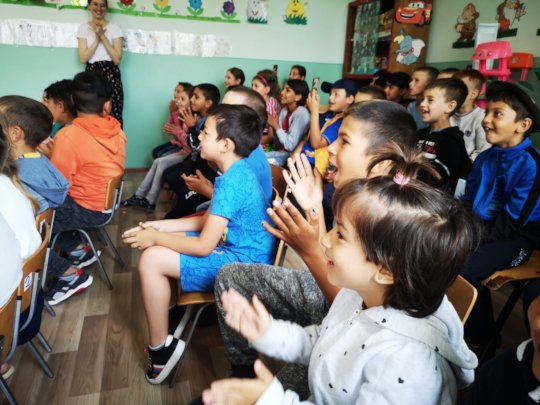 As the pandemic seems to slow down and people started to get vaccinated, our project is trying to gradually come back to normality. We slowly started to visit the children again, though still in smaller groups than we were used to. Even so, we were received with great enthusiasm and joy, and the energy was through the roof every time we met.
To bring even more joy to our sessions, we have just started collaborating with a team of actors that will perform in every community we work until the end of summer. The reactions are very positive, as you can see in one of the attached pictures.
So far this year, we have organized more than 20 face-to-face sessions with the mobile school for more than 300 children of school and pre-school age, and 2 shows with the theatre team.
Looking forward, we intend to increase the frequency of our sessions, at least throughout the summer, to be able to reach as many children as possible that have little or no access to educational activites outside of school.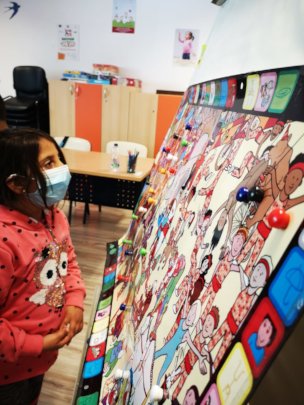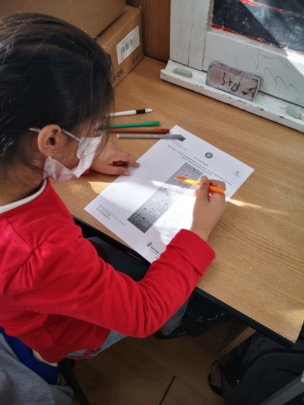 As the pandemic continued throughout the end of the last year and the beginning of the new one, the general idea in the education system was that it would be safer to keep the schools closed to protect the children, the teachers and everyone around them. Although school started in normal circumstances, the situation quickly changed and children were facing again the screens and monitors from home in the online education activities. That was the case for the lucky ones, though, because most of the children that we work with come from families that can't afford to buy a laptop or a tablet, let alone a device for each child. It was therefore a priority for us to try to help these children get in contact with their schools and teachers to be able to attend the online courses and to ensure they have devices and knowledge to participate in education.
With help from the local community we managed to purchase 70 tablets that were distributed to the children. They then attended in groups of up to ten children in our educational centers to learn how to use the tablets and get accustomed with the platforms the schools provided. At the same time we helped them to keep up with the rest of their colleagues, by providing educational assistance for their assignments.
All this time, we also tried to maintain a close connection with the children living outside of Iasi, too, by visiting them individually at home and distributing educational materials (on paper) that they could use in their own pace.
Only in the past couple of weeks schools opened again and we are now, at least for a while, able to see groups of children. Hopefully, we will be able to do this until the end of the school year.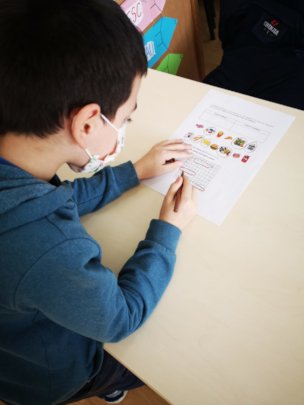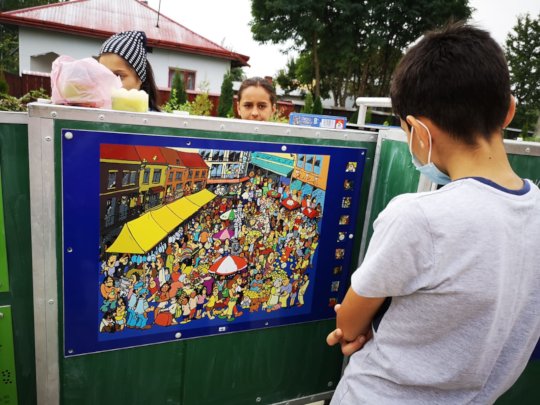 There is a new reality we have to adapt to. The impossibility to meet with large groups of people (children, in our case) has defenetly impacted our work. It takes now more effort and more time to reach all of our clients, but it is time and energy worth spending. We adapted on the road to developing new types of activities and organizing the interactions with children in such a way so that no one would be put to risk.
The mobile School is still attractive for the little ones, but we need to make more preparations just to be sure we don't send children away because too may may come. Inside the educational centers we are running we reduced the number of children that can be present simultaneously, but we increased the overall time that we spend there so that as many children as possible can participate in the educational activities.
In the rural areas we continued to make home visits to reach the children that were not participating in any form of educational activities (especially during the summer break but also after school started). We prepared interesting activities and games for them, printed them on paper and distributed the files in more than 15 rural communities. We still tried after that to maintain a connection with the kids, through regular phone calls (where that was possible, because not all children have network coverege in the village they live), to make sure they manage to go through the porposed activities and games.
And, while the pandemic situation asks for a physical distancing, we know we managed to stay close in our hearts!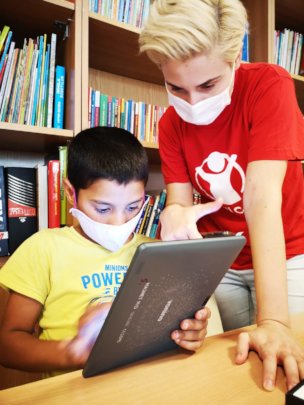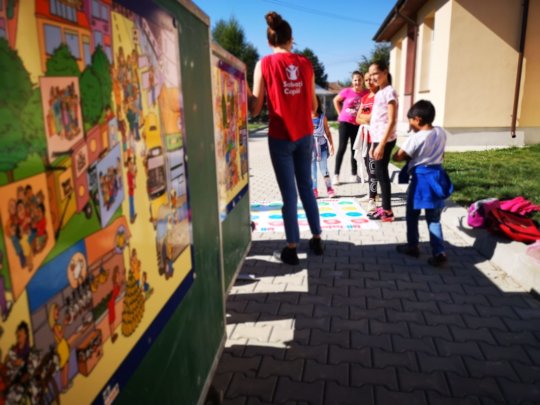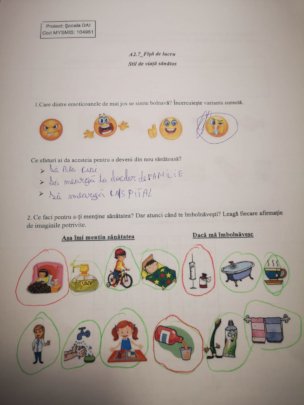 WARNING: Javascript is currently disabled or is not available in your browser. GlobalGiving makes extensive use of Javascript and will not function properly with Javascript disabled.
Please enable Javascript
and refresh this page.