After a busy NDASHOBOYE project school year, the students are now taking their final exams on theory and progressing towards their graduation day. The photos attached are of the students, many of whom are solo mom's, taking their exams. As you can see, oftentimes the women must bring their babies along to school while they study and work. We offer this opportunity freely and hope that one day we can provide child care at the center. Safi Life understands that raising a child takes a village, and we want to encourage every woman, no matter her circumstance, to follow her dreams.
If you are able, we're looking for donations to support our graduation day this year. Last year was a memorable occasion because all of the students received graduation caps and gowns, diplomas, and a ceremony in thier honor. We hope to make the women this year feel just as valued and important. Please consider a small gift to support our effort.
Safi Life looks forward to expanding and doubling our efforts with NDASHOBOYE next year, as well as our college scholarship program for female genocide survivors. In fact, we have been requested by the local government to begin helping former sex workers by getting them safe and secure and back on their feet learning a skill with NDASHOBOYE. In order to take on this task, we will need more funding. Please message us if you know of anyone interested in rehabilitating sex workers or victims of trafficking. We are honored and humbled to be doing this work, and hope that you are inspired to support us on the journey into 2020.
Thank you as always for your good hearts and your giving nature. We cannot do this work without you!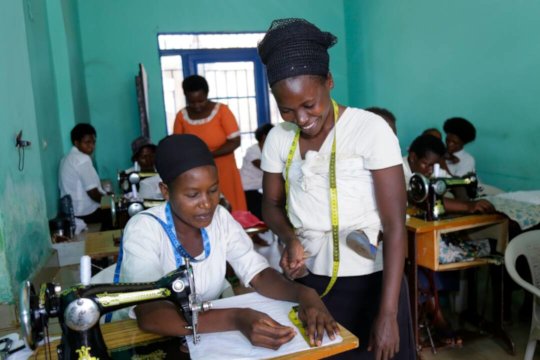 Greetings!
We hope all of our incredible supporters and friends are having a lovely spring season. We could not be more thrilled about the direction Safi Life is headed. With two NDASHOBOYE centers now officially open in Rwanda, we are entering into our second year of the craft and self-sufficiency training program for vulnerable Rwandan women and single mothers with confidence.
Something very special has happened as well - a Voice of America news journalist happened upon Safi Life's NDASHOBOYE work while traveling, and reported it back to a fellow US-based journalist. After a few phone calls and quotes about our work, we were officially published in the Voice of America online journal for many new eyes to see. We have already been receiving some interest thanks to the story, and we are happy to share it here with you as well. (Please visit the link below!)
Safi Life is still on the lookout for companies that can sell our handmade products in-store or online. The ladies can knit anything from scratch, and are happy to accept requests. Not only will they be beautiful products, but you will be offering each young woman a career and an opportunity to start an entirely new life! Please keep us in mind if you have any ideas, recommendations or referrals for an organization that may be interested. info@safilife.org
Additionally, we are actively seeking corporate sponsors from businesses small and large. It is an exciting position to be in as we have a good track record of success and simply need help to grow. If you belong to or know of a company with some discretionary funding for charity, who could benefit from such a partnership, we'd love to speak with them!
Lastly, we are looking forward to the end of summer and graduating our 50 NDASHOBOYE members again this year, and the autumn season where we still have two students in college full-time in Rwanda. We still very much need funding for both circumstances, please give if you can.
With endless gratitude.
Safi Life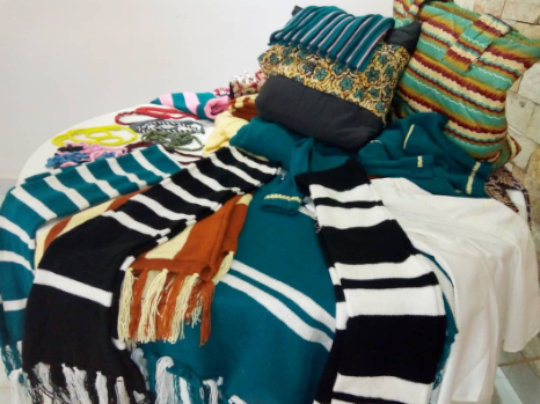 Links:
Welcome to 2019! We are hard at work gearing up for NDASHOBOYE round two. In this program, we allow for women who were previously on the streets to learn the skill of sewing in an effort to support not only themselves, but in many cases, their young children as well. It is so important to break with certain cultural norms in parts of Rwanda where it is unacceptable for a woman to have a child out of wedlock, even as a result of rape. We are here for these women, single mothers who made the choice to have a child, victims of sexual violence, or anything in between. Safi Life NDASHOBOYE, meaning "I am able", supports without judgment. Your donations will help to fund the program that will change so many lives, and offer hope generationally.
In addition we are speaking with certain fair trade organizations and international online retailers about selling these ladies' expertly crafted pieces upon their graduation from NDASHOBOYE. This way, they will not only profit from selling their goods locally in Rwanda but also to customers around the world. Our goal is for NDASHOBOYE to one day be self-sustaining. We can then expand our efforts by number and offerings, helping more women with more variety of skill.
Please feel free to reach out to us if you or your friends and loved ones have any leads on retailers that may be interested in selling these goods.
Thank you as always for donating to our work in Rwanda and helping the women and children there feel so loved and respected. We cannot do this without you.
WARNING: Javascript is currently disabled or is not available in your browser. GlobalGiving makes extensive use of Javascript and will not function properly with Javascript disabled.
Please enable Javascript
and refresh this page.