Dear supporters of DCWC:
Life has been busy at the Rajbash Hospital since our last progress report. The number of patients treated rose to 656, nearly doubling intakes in the previous three months. Sixty-two patients were admitted to the hospital and 48 were transported by ambulance to a hospital in Kathmandu for further treatment.
One of the leading issues for people to seek help at the hospital continues to be orthopedic cases. This little girl, Tashi, (see pic. #1) fell and broke her leg. Her mother decided to seek relief from the local shaman/healer. A hospital staff member heard about the accident, went to see Tashi's parents and discussed the risk of improper treatment. The next day Tashi's mother brought her daughter to the hospital. Her fracture was properly set and Tashi is on her way to a full recovery.
A seventynine year old farmer from a neighboring village (see pic.#2) came to us with secondary infections in an old foot injury. Here is what he reported: "Someone from my village came to my house and told me that I was called from the hospital for treatment of my wound and it was for free. So I just went to the DCWC hospital as I was told and yes, I got the treatment for free. I hear that your hospital runs with foreign support so you should treat some of us in the village who don't have money and God will bless you for it. Now, I am happy and hope you will do a good job in the future and I pray to God for the prosperity of the hospital." Out of 656 patients in the last quarter, 102 required orthopedic care.
While you are reading this report, the sounds of new construction are ringing through the tiny village of Rajbash. Concerned about staff turnover at the hospital, the village development committee took a look at improving living conditions for the doctors and nurses who have been housed in small bamboo huts. A decision was made to build a separate house to accomodate the medical staff. We are hopeful that by the end of summer monsoon, drenched bedding will be a thing of the past and that our doctors and nurses will get the restful sleep they so badly need.
There are other exciting new developments: As part of our ongoing efforts to reach out to pregnant women and to reduce maternal and infant mortality, we have applied to the Nepal Ministry of Health to have our Hospital certified as a Birthing Center for the districts of Sindhupalchok, Dolakha and Ramechhap. With a doctor and a midwife on the premises 24/7, a sufficient number of beds, and a staff member experienced in pre- and post natal care, we hope to receive this certification shortly. This will be a great benefit to the patients who come to us for prenatal care and a safe delivery as well as providing funding for the hospital. Under the rules of this program, the hospital receives a payment of NPR 1000 per delivery while a new mother will receive free ambulance transport to and from the hospital as well as NPR 1000 for each of the first two children delivered at the birthing center. This government program is an effort to encourage smaller and healthier families. While NPR 1000 may not seem a great sum of money, we believe that in this area of poor subsistence farming families, this money will help to give new babies a good start. DCWC will continue its program of sending home a bag of rice and a blanket with new mothers. The increased visibility and status of the birthing center will hopefully attract other women to come in for pre-natal check-ups and post-natal visits as well as receive family planning services.
DCWC also has newly hired Min Prasad Gautam who will use video, photography, song and history telling to bring our program of Health and Hygiene education to schools, women's groups, local clubs. He will discuss his presentation with local healers and train teachers to include the material into their regular curriculum. This is a one year appointment to be re-assessed at the end of year.
Dinesh, our administrator at the Rajbash hospital, has worked diligently to create a system of record keeping that is transparent and allows us to measure the effectiveness of our day-to-day operations. Dr. Ramu Sharma Poudel (Coordinator, National Health training center, Teku, Kathmandu), our much valued Advisor to the Rajbash Hospital, is facilitating an exchange of administrative software between us and another successful community hospital in Western Nepal, Nyaya Health. Our goal is to achieve the highest level of transparency in all our interactions and to record and make available to the public any and all information related to the running of our facility.
Lastly we'd like to inform all of you that we are planning the following events for the month of October 2014:
- a three week trek into the Annapurna Sanctuary
- a three week trek into Langtang National Park and Gosainkund Lake
- a two week sightseeing Tour to Nepal with an option to go to Bhutan
All three of these events are for the benefit of and include a visit to the Rajbash Hospital. For more information or if you are interested in joining us, contact Patrick Graney.
We continue to be grateful for the support of people like you who have made it possible to bring basic medical care to one of the poorest regions of Nepal.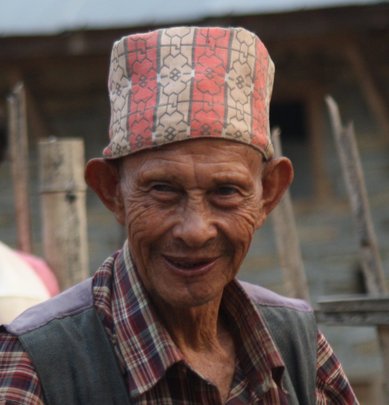 Links: