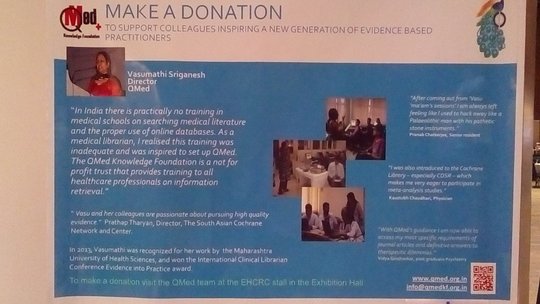 In our last two reports we shared stories of how we helped build capacity in students and how they felt about our help. This time we would like to share a different side. We are pleased to tell you how two International organizations have recognized our capacity building efforts. The organizations are:
The Cochrane Collaboration - a non-profit body of a network of medical researchers engaged in promoting evidence based health care and policy.
MECOR - a program of the American Thoracic Society that empowers researchers in developing countries with the skills to do better medical research.
MECOR has been conducting workshops in India every alternate year and we have delivered lectures, thanks to invitations from the local partners. This year the MECOR team directly wrote to us saying "We cannot imagine doing the workshop without you"! At the end of the session, they have requested that we professionallly video-record our lecture because they believe it will help the capacity building in other developing countries, where they conduct such workshops. They have offered to support us for this activity.
The Cochrane Collaboration held its annual Colloquium in India this year, for the first time. A group felt that they should use the opportunity to encourage registered delegates to donate to a deserving non-profit in the country, and they chose QMed as the recipient NGO! This group designed a poster for this purpose and also wrote about us in the Cochrane Newsletter (link below). We were provided a stall space where people could interact with us, learn about us, and donate to us. We also got to speak about QMed at a plenary session. We raised a modest sum, but we got very high visibility. Another noteworthy achievement was that a group of trainers who conducted a workshop have invited us to be part of the workshop team for the next year, as they found that we had a better understanding of developing country participants and their training needs.
We are really happy that our work is getting recognized so well and that our skills may soon help other developing countries too. It encourages us to believe that our E-Learning courses will be helpful outside India too. The portal's infrastructure is now ready and we are now busy with the course contents. We are targetting January 2015, for the launch.
Meanwhile, in September and October we have delivered lectures 13 lectures on literature searching (two will be done next week) in medical colleges. Majority of the participants were resident doctors and some were faculty. We also conducted two half day workshops - one for 30 medical school students and one for ten students of a Masters in Optometry course.
We express a heartfelt thanks to each one of you 118 donors who have collectively given us 137 donations to reach where we have. The international recognitions that we shared with you were really unexpected and we hope the credibility that we are able to demonstrate through these, help you support us once again, and also spread the word about our work further. The bonus day on October 15 would be a great opportunity to donate once more as your donation would get us bonsuses from Global Giving!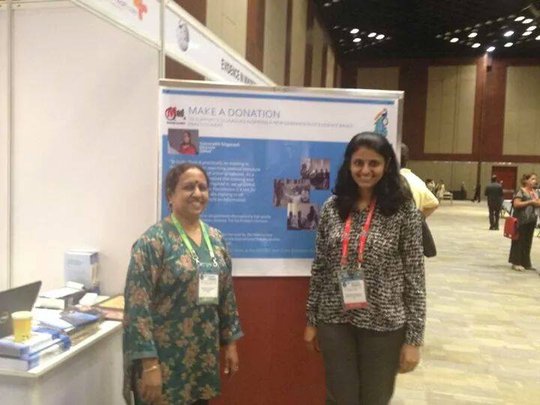 Links: