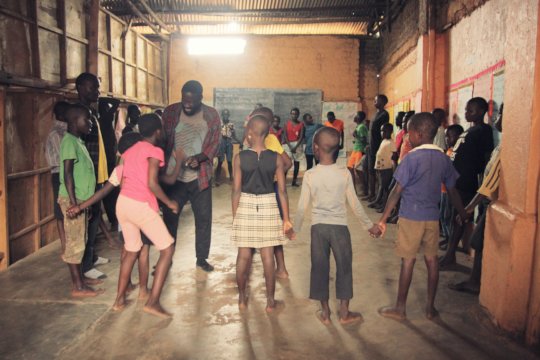 Life can be hard for refugee youth with few resources and inadequate schooling. Vesta is a young girl, 15 years old, who left her struggling family to look for a job in Kampala, Uganda. But without any secondary education, she couldn't find work in the city. She turned to life on the street, where finding food and a place to sleep was all she hoped for. She said she and other street kids were often caned by the police. "Life just got heavier. I joined a bad crowd and started using cigarettes, alcohol, marijuana . . . and life continued on." Through the organization Save Street Children Uganda, Vesta eventually got needed support and found a community of other kids in her situation. Some new friends told her about dance classes they were taking, and she discovered MindLeaps. As Vesta tells the story, "When I started, everyone was laughing at me because I didn't understand anything. But I came again and I tried to do a little more. And again and again – I kept coming and trying. Now I can count my muscles!" Her success at MindLeaps showed Vesta that she was capable of facing a challenge and learning new skills. Even more important, she learned to believe in herself, and with her renewed sense of confidence is eager to start school again.
MindLeaps' ability to touch the lives of young people like Vesta depends very much on its dedicated staff. In addition to its teachers, MindLeaps relies on its highly qualified and committed administrative staff for the smooth and effective operation of the program. MindLeaps has recently welcomed its new Country Director in Uganda, Martha Bua Peace. Her extensive background and experience working in refugee settings make her a valuable addition to the team.
Martha is a social worker and NGO administrator. She was field coordinator of Uganda Youth Empowerment. She has worked at Refuge and Hope International as a social worker in a shelter for female survivors of sexual and gender based violence. She was also the Psychosocial Program Manager at the refugee organization Hebrew Immigrant Aid Society. Martha worked as a consultant for Playing to Live on the Care for Caregivers program aimed at addressing psychological wellness needs for front-line staff working in refugee settlements in the West Nile Region of Uganda. She is currently pursuing her Master's degree in Gender Studies at Makerere University with a special interest in Gender and Forced Migration.
With your generous support, Martha and all of MindLeaps' dedicated staff continue to carry forward the work of helping vulnerable children make positive changes in their lives and their communities.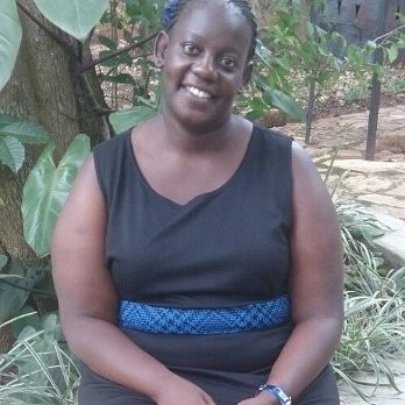 The end of the year was marked by MindLeaps' first-ever dance competition. The event, held at the MindLeaps Jim Bell Centre in Kigali on December 20, was exciting for all and took almost a month of planning and preparation. Just as important as the competition itself, was the involvement of the kids in the organization and planning. To coordinate all the details, MindLeaps staff worked with alumni youth – those who have gone through the MindLeaps program and are currently on sponsorship in high school. They eagerly took on the responsibilities of working out a schedule, selecting a master of ceremonies and ushers, and most importantly, selecting the music.

The competition was to be among the four current groups of dance students. The competing groups came up with their own team names – Winners, Strongers, Amazing and Humble. The dance styles they chose were a mix of ballet and hip-hop. The skills they had learned at MindLeaps were evident in how focused they were, and how committed to working together as teams to perfect their choreography. The kids' love of dance and their eagerness to win were strong motivations to keep them working steadily towards their goal.
Watch a video from the performance here: https://youtu.be/sLjwYKHNdBM
The criteria for selecting the winner were: choreography, execution, teamwork, emotional expression and creativity. When the day of the competition finally came, all the MindLeaps Rwanda staff and some of the kids' parents were there to watch the performances and support the dancers. It was clear that all the careful and determined preparation had paid off. All four teams were at their very best and it wasn't easy for the judges to choose a winner. The alumni kids performed a great piece for the audience while the judges were deliberating the final results.

In the end, team Humble came away as the champions. It was heartwarming to see the group members' eyes light up with excitement as they were announced the winners. But the day was a celebration for everyone. All four dance groups were given a certificate of participation by Pacifique Kwizera Irumva, Country Director of MindLeaps Rwanda. In addition, those youth who ranked highest in school also received gifts. Pacifique thanked the staff, the organizing team, the kids and their parents for making 2018 such a success through their hard work, resourcefulness, and commitment to excellence.
MindLeaps continues to serve more at-risk children. The year began with twenty new vulnerable youth joining the program in January, and your support is helping to make possible positive changes in the lives of these young people.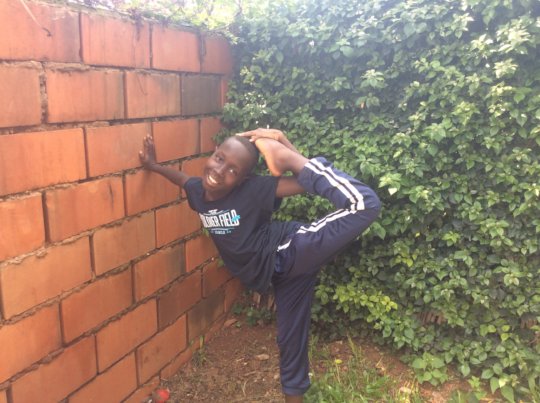 Links: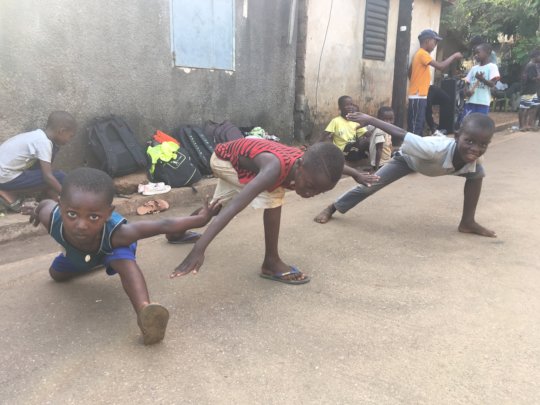 Your support is helping to make this an exciting period of growth for MindLeaps in Guinea. At the beginning of the New Year 2019, over 75 children were enrolled at our center in Conakry, well surpassing our projected goal of 50 students. As word spreads throughout the community, more and more children are attracted to the dance classes in our safe, welcoming space.
Our 2019 action plan has been launched to expand the dance program to six days a week to accommodate the increased number of students. The hours of English instruction at the center have been augmented as well. Additionally, the MindLeaps meal program continues to be an important support for children's health. Free nutritious meals including porridge, spaghetti, and rice dishes are served daily to all the youth participating in classes at the center. For many, this can be the main meal of their day.

In December, the Conakry center hosted a visit from members of the MindLeaps international team, including Eugene Dushime, International Coordinator from Rwanda, and Rebecca Davis, Founder and Executive Director. Among planning and budget sessions, the international team and Conakry staff made time to visit the various public schools where thirteen students – MindLeaps' first group in Guinea to be sponsored for school – have been studying since October 2018. They also visited the vocational training center where four girls are enrolled in the dressmaking program. The team observed classes at each school and met with students. It was rewarding to see how well these young people had adapted to the academic environment and how they were thriving.

As always, professional development of MindLeaps' teaching staff is an ongoing priority. While at the Conakry center, the international team worked with dance instructors to help them hone their skills in the use of Tracker, MindLeaps' software system designed to gather data from children's dance moves and chart changes in cognitive skills and social-emotional learning.

The end of the year also saw the departure of Anna Defent, visiting international MindLeaps trainer who had spent November and December at the center in Conakry instructing local trainers in the MindLeaps contemporary curriculum. Anna is a graduate of The School of Toronto Dance Theatre, currently living in London and working as a professional contemporary dancer. She studied the MindLeaps methodology in New York City and was asked to join the team in Guinea as a guest trainer. Anna describes her experience as "an absolute honor – to teach the children, and see their smiles and their progress each day. Guinea is such an inspiring country, full of dance, rhythm and heart. My time with MindLeaps has reminded me how important dance is and why I have chosen it as my career."

At MindLeaps we are committed to the importance of dance, and have seen how it can, and will continue to, open up the future for vulnerable youth in Guinea.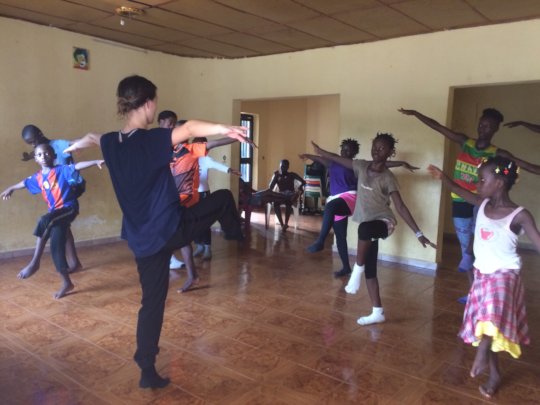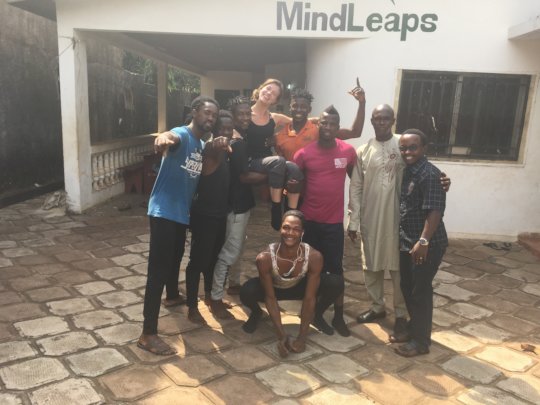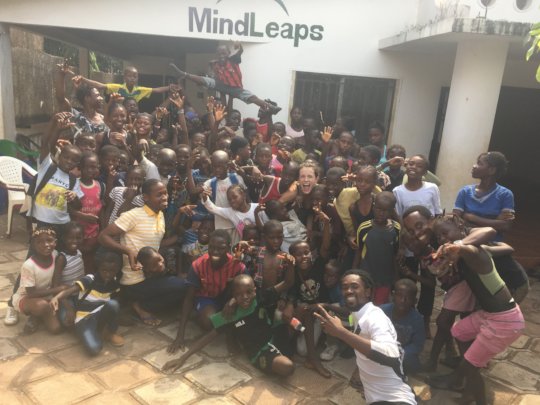 WARNING: Javascript is currently disabled or is not available in your browser. GlobalGiving makes extensive use of Javascript and will not function properly with Javascript disabled.
Please enable Javascript
and refresh this page.