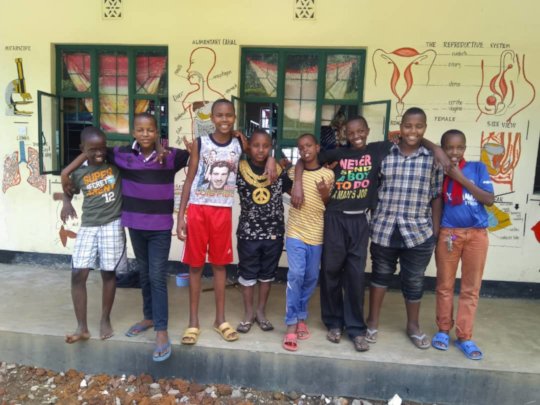 Greetings from Ikirwa School!
As I write this report, our students have finished off their first month of school and completed first round of monthly tests. It is hard to believe that on January 7th we have begun our seventh school year in operation. This year holds two very important milestones for us. In January we have opened the doors of our first ever dormitory and in September we will be graduating our first primary school class.
Co-founder of the Ikirwa School Project, Gasper Mbise, likes to call out graduating 7th graders our "first born" and it is certainly true that we have watched these kids grow and develop as our school grew and developed. This graduating class will be the test, and we are sure, the proof of a vision we had when we founded Ikirwa School - to deliver world class education to the underserved corner of East Africa. We will watch eagerly to see how these girls and boys progress in their academic careers, armed with the tools to succeed acquired in our classrooms.
Among those students will be three Ikirwa Scholars who's studies you have so generously help fund over the past 3 years. Based on our conversations, their studies will take them to careers in accounting, engineering and medicine. Meanwhile, their places in the Scholars program will be taken by three equally deserving kids. Other Scholars are continuing to make us proud as well. The top results on the national exam for the 4th graders belonged to a girl who has been part of the program since 2016.
Thank you for your continued support of our small, but very important endeavor. Your generosity is truly life-changing and we appreciate each and every one of you.
Asante Sana,
Masha Skuratovskaya, on behalf of the board and staff of the Ikirwa School and Ikirwa School Project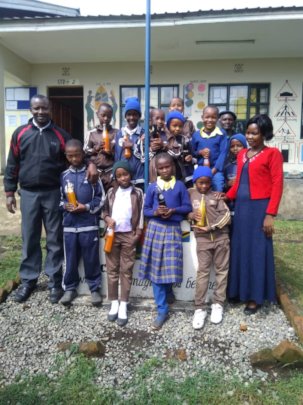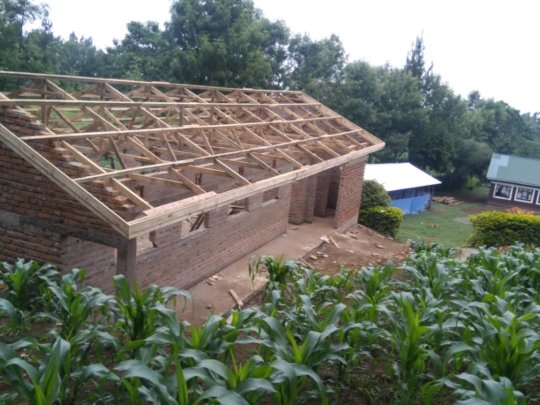 Greetings from the foothills of Mt. Meru.
In a few short days Ikirwa School will be opening its doors for the new 2019 school year, our 7th in operation. We look forward to welcoming our first boarding students next month and graduating our first primary class in December. Due to a number of unexpected weather and logistical delays our projected completion date was delayed by almost a month. So, even though the school will open next week, we won't begin boarding until early February. While it is disappointing that we won't be able to take boarding student from day one, the delay is small compared to how long we have waited to be able to offer this option in the first place.
Most of the boarders will be students from class 7, who need the extra time to prepare for their final primary school exams. For a school that's has been build from the ground up entirely with contributions from our grass roots supporters, we have learned to count our blessing, take obstacles in stride and keep moving forward. We sincerely hope that our next report will show you photos of those rooms filled with beds and their smiling inhabitants.
From all of us at Ikirwa School Project, may you have a happy and prosperous 2019.
Regards,
The staff of Ikirwa School Project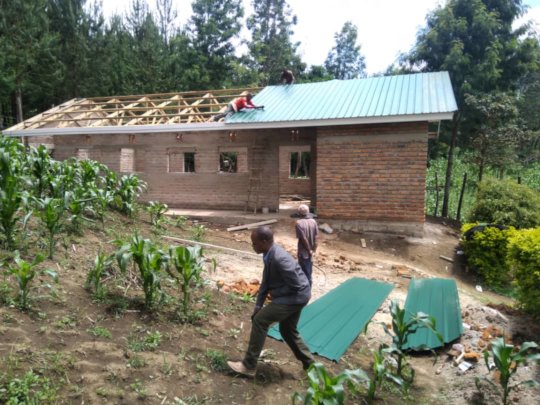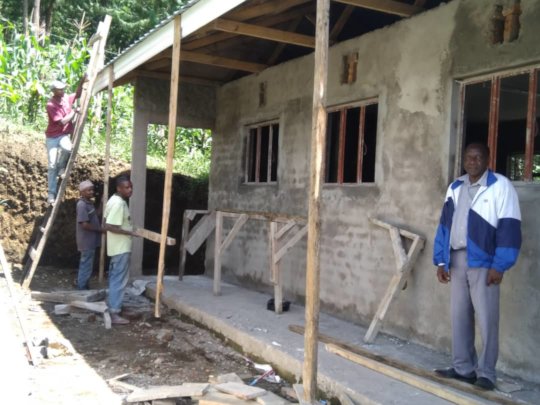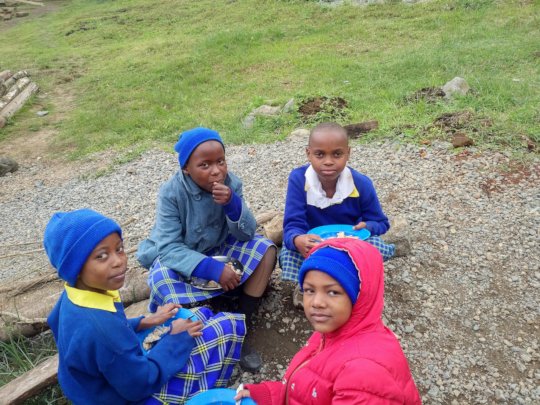 Greetings from the foothills of Mt. Meru
As I write this, students and staff of Ikirwa school are working hard to wrap up our fifth year in operation. Older students are sitting for the national exams, while construction crews are racing to complete the building of our first dormitory. It is a busy and exciting time of year and everyone is looking forward to the Christmas break, which will begin in two weeks.
Ikirwa scholars, who's tuition you have so generously sponsored have had another great year. Their academic achievements have been excellent, but what is far more impressive is the continuting transformation of these children from shy and reserved to confident, energetic and curious students. Their photos say it all - these children smile unprompted.
Shortly after this letter reaches you, those of us in the United States will be joining our friends and family at the Thanksgiving table and taking stock of things we are truly greatful for. At Ikirwa School gratitude is something that we practice daily, because so much of what we are able to do comes from the kindness of others. We are grateful for the beautiful natural setting of our campus, for neighbours and the Midawe community who help us build and get through tough seasons, for our dedicated teachers and staff who nurture and develop the young minds entrusted to us, for supportive parents who are always ready to contribute their time and efforts. Most of all, we are greatful for the support of the donors like yourselves. Without your lasting contributions we would not be able to carry our mission to those that need it the most, such as these twenty girls and boys who would not have a chance to receive a good education and an opportunity to break the cycle of poverty and have a better life then thair parents.
From the bottom of our hearts we wish you a very happy Thanksgiving, Merry Christmas and Happy New Year.
Thank you,
Staff and Volunteers of Ikirwa School Project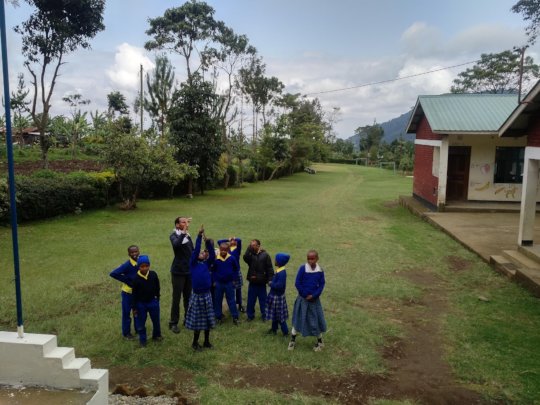 WARNING: Javascript is currently disabled or is not available in your browser. GlobalGiving makes extensive use of Javascript and will not function properly with Javascript disabled.
Please enable Javascript
and refresh this page.